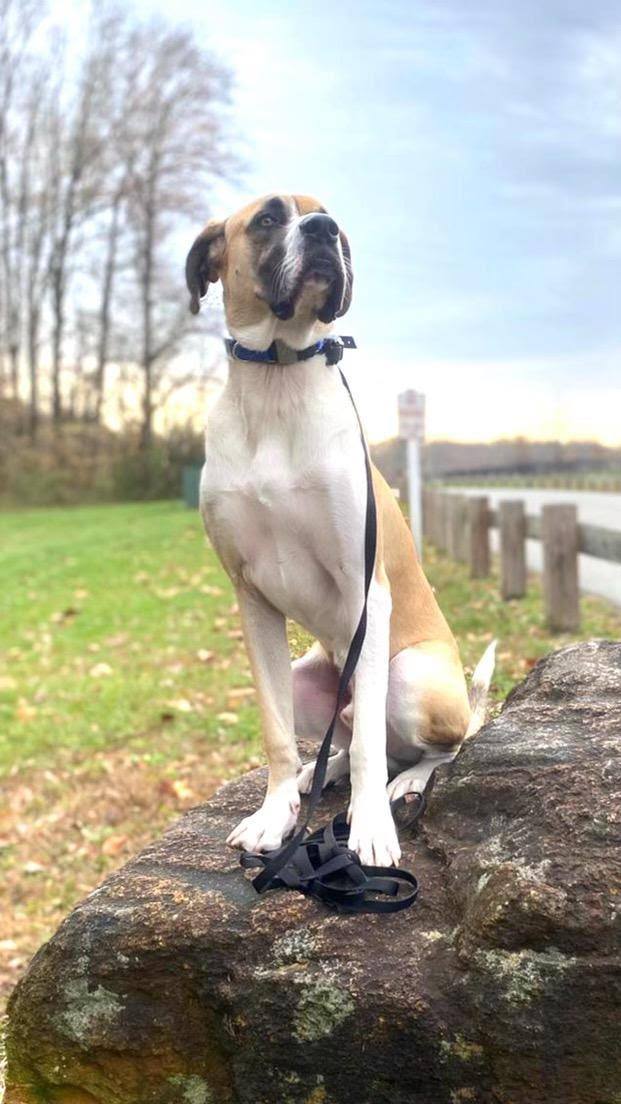 March 25,2021
Courtesy rehoming for Rocky. Contact the owner directly at Kriley4ever@gmail.com for more information!
Please share for Rocky, a gorgeous year and a half old Great Dane/Anatolian Shepherd mix who needs a home.
He came from a rescue in Tennessee who found him beaten and malnourished. He is now with a foster mom in Wilmington and has been registered for pre-paid training sessions to help with issues of aggression which would continue with the new pet owner. Although he has shown improvement, right now, he is best suited in a home with no children or other pets.
Rocky is up to date on all shots, house and crate-trained, and definitely needs a fenced-in yard. Best suited to someone who has experience with big dogs and patience as Rocky works through his behavioral issues which are surely a result of the abuse he took as a puppy. He is a big boy with a big heart.
If you would like to learn more about Rocky, please email Kriley4ever@gmail.com
**PLEASE no judgment or harsh comments as this does not help the animals in need. The owners are in contact with staff at Faithful Friends to assist them in rehoming in an attempt to keep more animals out of the stressful shelter environment. If you have any questions, please reach out directly to the owner, as these animals are not in the care of Faithful Friends Animal Society.**