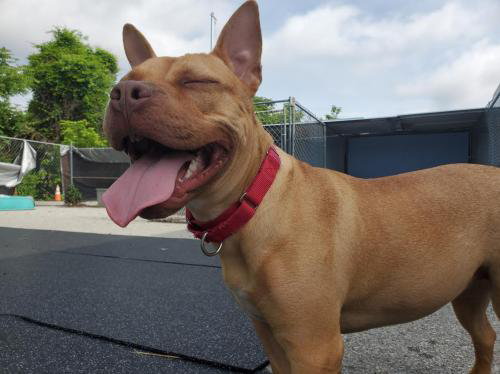 March 2,2021
Fab, Fit, Fun? Do any of those sound like your new year's resolutions? You forgot one, FALCO!
Sweet girl Falco has been waiting oh so patiently, a member of the Faithful Friends family since June! This girl has all the fun you could possibly ask for. She will happily accompany you on your adventures and fitness walks, and well, if you're looking for one of the most photogenic pups there ever was, you found her! As her stay has gotten longer, her spirit hasn't diminished, but the staff who love her dearly would love nothing more than to see her get into her forever home. This girl is around 3 years old and just over 60 pounds of love and snuggles for her perfect human.
Falco will need a human who is dedicated to working with the trainers and her to help her continue learning all her best home manners, as she's been without one for so long now! Falco would thrive in a low-key home where her human is all her own, so if you're looking for a dedicated canine companion, look no further!