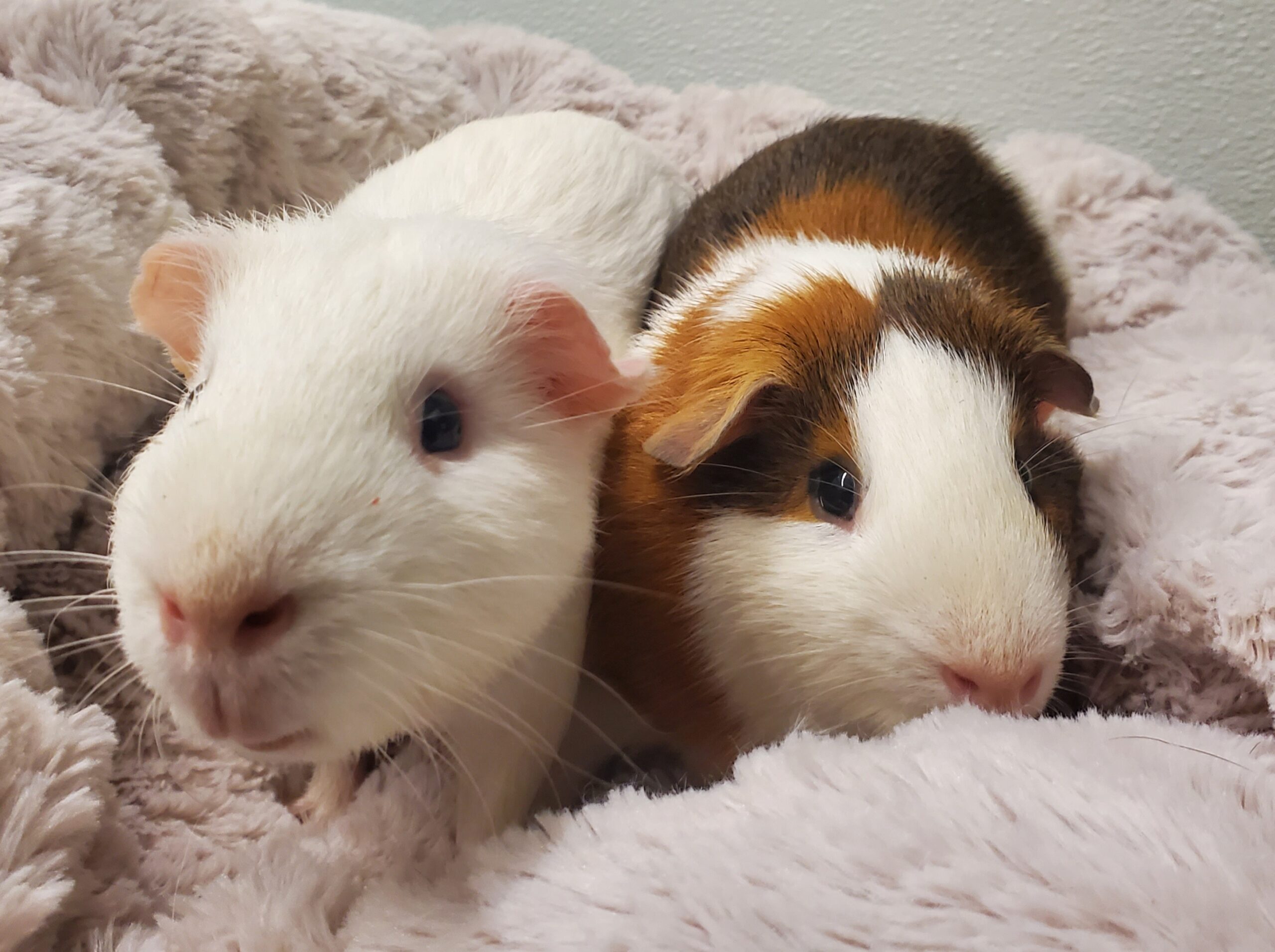 December 4,2021
Five new Guinea Pigs have arrived at Faithful Friends after their previous owner was not able to care for them. There are 3 females; Kathie, Jane, and Geannine, and 2 males; Matt and Bruce. Named after a few of our staff members!
Kathis, Jane, Geannine, Matt, and Bruce are all adorable, squeaky, and fun, these young piggies are ready to live their best livces! They came to us after their owner got a new puppy and it was no longer safe to have the piggies in the home anymore. They can each go alone or together, as they're all caged together now! Tey are all happy who will only be happier when she finds her forever family!
If you're interested in offering this little piggy a forever home, please fill out an adoption application, or visit us during open hours, Wednesday-Friday from 1pm-7pm, and Saturday from noon-5pm.
https://bit.ly/MammalApplication
Full house but want to help support our care of these cute critters? Please consider sending some supplies from our critter wishlist! https://bit.ly/CritterWishlist