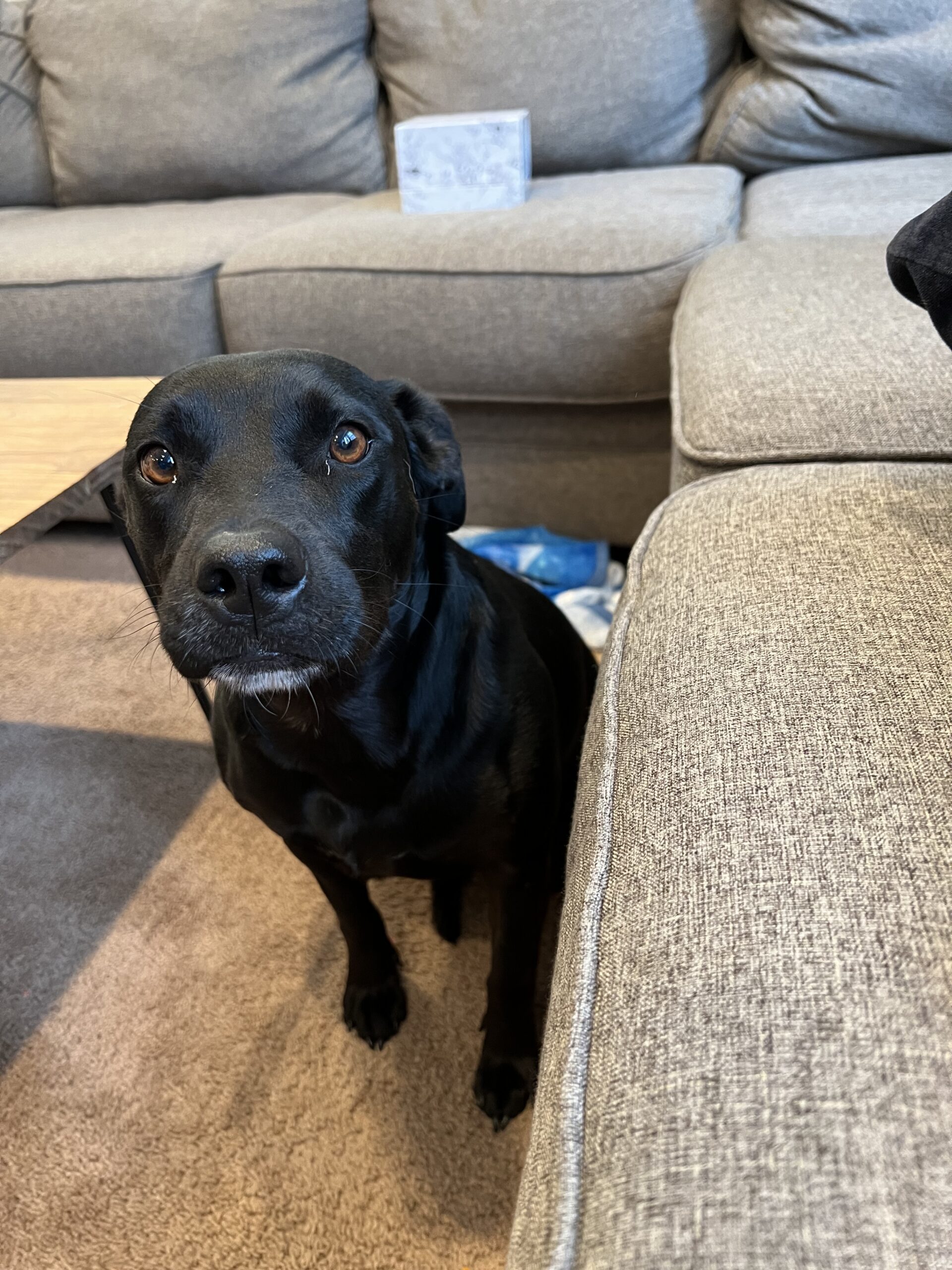 May 14,2022
Hi, I'm Cali a 2.5 year old lab mix.  I love to play, I'm great with kids and other dogs and I have a LOT of energy.  I am sweet and loveable, but because I have so much energy I'd do well with a family who is active and can take me on walks and to play.  I am the sister to 5 year old and 7 year old humans and I just love them.  I also have a dog sister who is older and not interested in playing with me, but I'm use to being around other dogs.
I love to curl up on blankets and try to fit in small spaces.  At night I squeeze under moms bed.  I act feisty but am really quite timid around others.  I eat a normal diet.  I have no medical conditions.  I am up to date on all my vaccinations.  I just have a lot of love to give and need a family that can keep up with me.
Reach out to meet Cali at 609-330-9044
Calls and texts are fine.