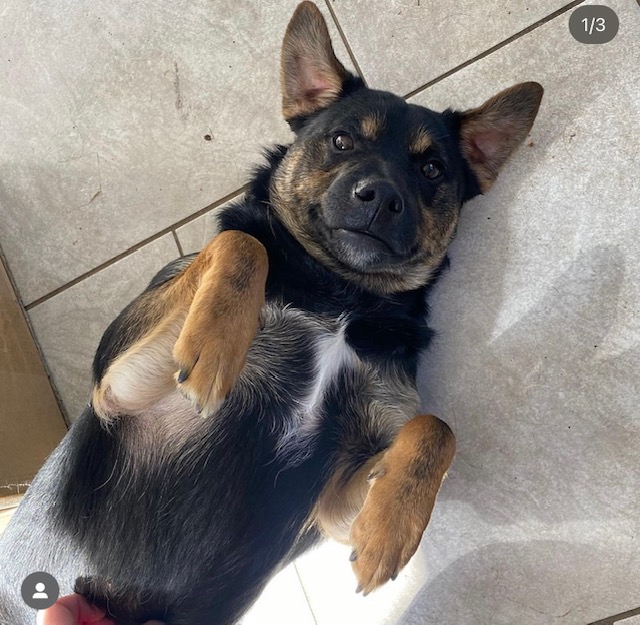 August 15,2023
We are looking to rehome our 1.5 year old terrier/cattledog mix, Dusty.
After the loss of our beloved beagle in May of last year, we decided it was time to adopt again a couple months later. Not exactly sure what we were looking for in the next member of our family, we went to several adoption events across a variety of rescues. After consulting the folks at another rescue, we decided to adopt Dusty- at the time he was 2 months old and we were told that he would be a good family dog so we trusted their judgement.
Not long after we brought him home, he started to show behavioral issues beyond that of "normal" high energy puppies. He was extremely aggressive with our two cats and we navigated a few very scary moments on that front. We got Dusty in person training. It helped with obedience skills, but dusty and our cats could not coexist, and his extreme high energy level was not conducive in our home/with our kids.
Over the last year, we have invested a ton of energy, time, and money into Dusty. We are at a total loss on where to go from here. We want to do right by him, but it's becoming prohibitive to many other aspects of our life and our potential to help other, family oriented dogs in need of a home. We absolutely refuse to take him to a shelter and want what's best for him.
He is 30 lbs, neutered, microchipped, crate trained, house broken, and up to date on all vaccinations, and very loyal. We are looking for any help in re-homing him. We will provide everything and anything needed to continue Dusty's care including a crate, food, flea/tick preventative, heartworm treatment, bowls, toys, etc. He has so much potential for the right person!
Please consider helping Dusty.
If interested, please contact: Jamie at jstull829@gmail.com