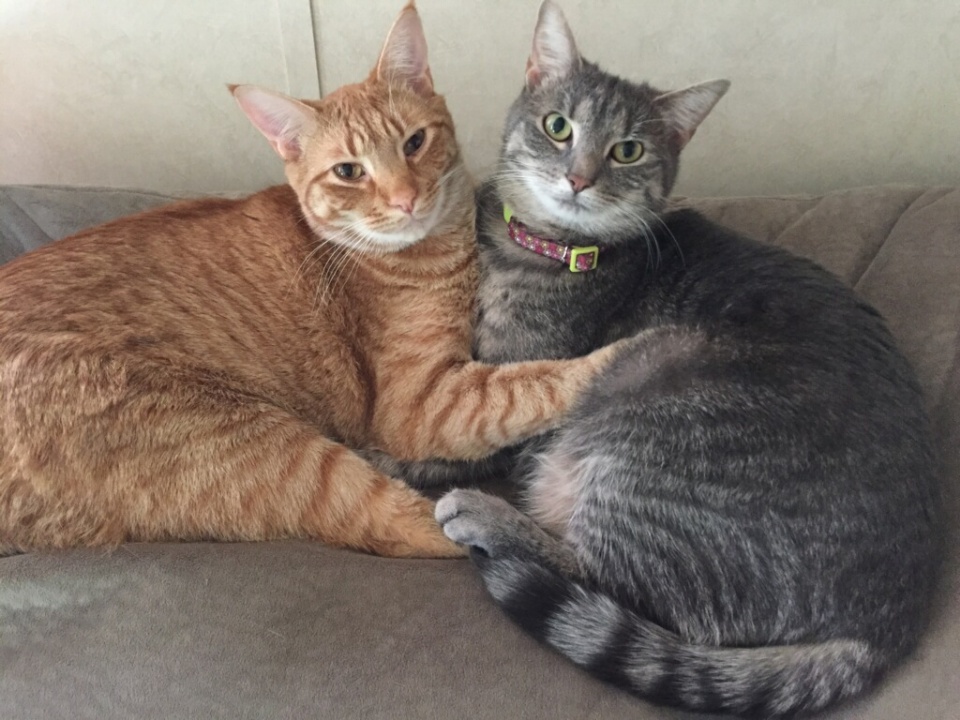 May 23,2023
Leo (orange tabby male) 8 and Chloe (grey tabby female) 6 are a bonded pair that would love to find their new home together. Leo is as typical as an orange cat can be. He still chases his tail almost as much as he chases around Chloe. He needs redirection with his scratching but he's the most lovable snuggle bug there is. He's super social. He will even play fetch.
Chloe is just a sweet girl but is skittish around new people. She has her moment where she will come lay next to you, sometimes even on you but don't look in her direction too much or she will retreat under the bed. She is a very good girl with her claws and uses a cat tree like a good girl.
Neither have issues with the litter box or marking.
Chloe did have some kidney stones removed maybe 4 years ago. Leo also had some issues with kidney stones/UTIs a few years ago but everything cleared up when they moved out of a house with well water and high sediment. Both are fixed and up to date on their vaccines.
They are used to eating together dry food twice a day and should not be free fed otherwise they will never stop eating.
For questions please contact Casey Mabrey at 433-480-6077.