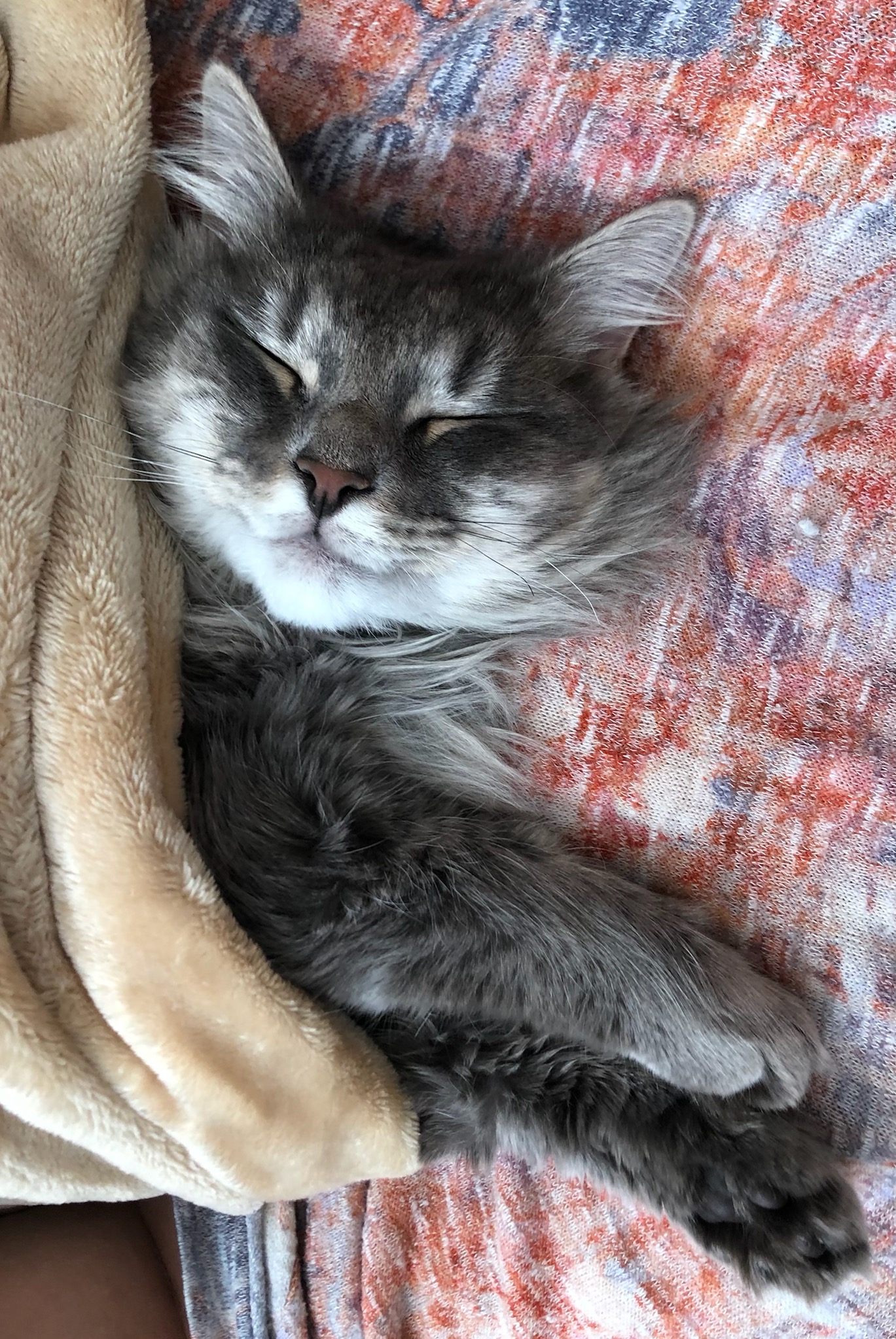 April 5,2022
Bean is a 9-month-old part Maine coon sweetie male kitten.  He would be good in a one animal family, or a family with small dogs. He is fully vaccinated, leukemia negative chipped and fixed.  He does get along with other cats, and he may do well with a kitten his age and level of play energy.
He was found as a very young 3-day old kitten in the grass at my friend's farm here in Delaware.  She and a friend bottle-fed him until he was old enough to come to my house.  Another friend was to take him but moved to a rental that does not allow pets, so he stayed here with my other two Maine coons for about 8 months now.
Bean is a lover, but he is afraid of the other larger kitties and my one Maine coon has become very stressed over having the kitten recently.  Bean loves to sleep right by your side at night and cuddles up with you at night. He loves his heated bed which I will include, along with his carrier, toys, and scratching post.
Bean is great in the car, but he does get stressed with the vet, new people, and new pets.  I am willing to take him back if the adoption does not work out.  Since he has never been around small children, he would need supervision.