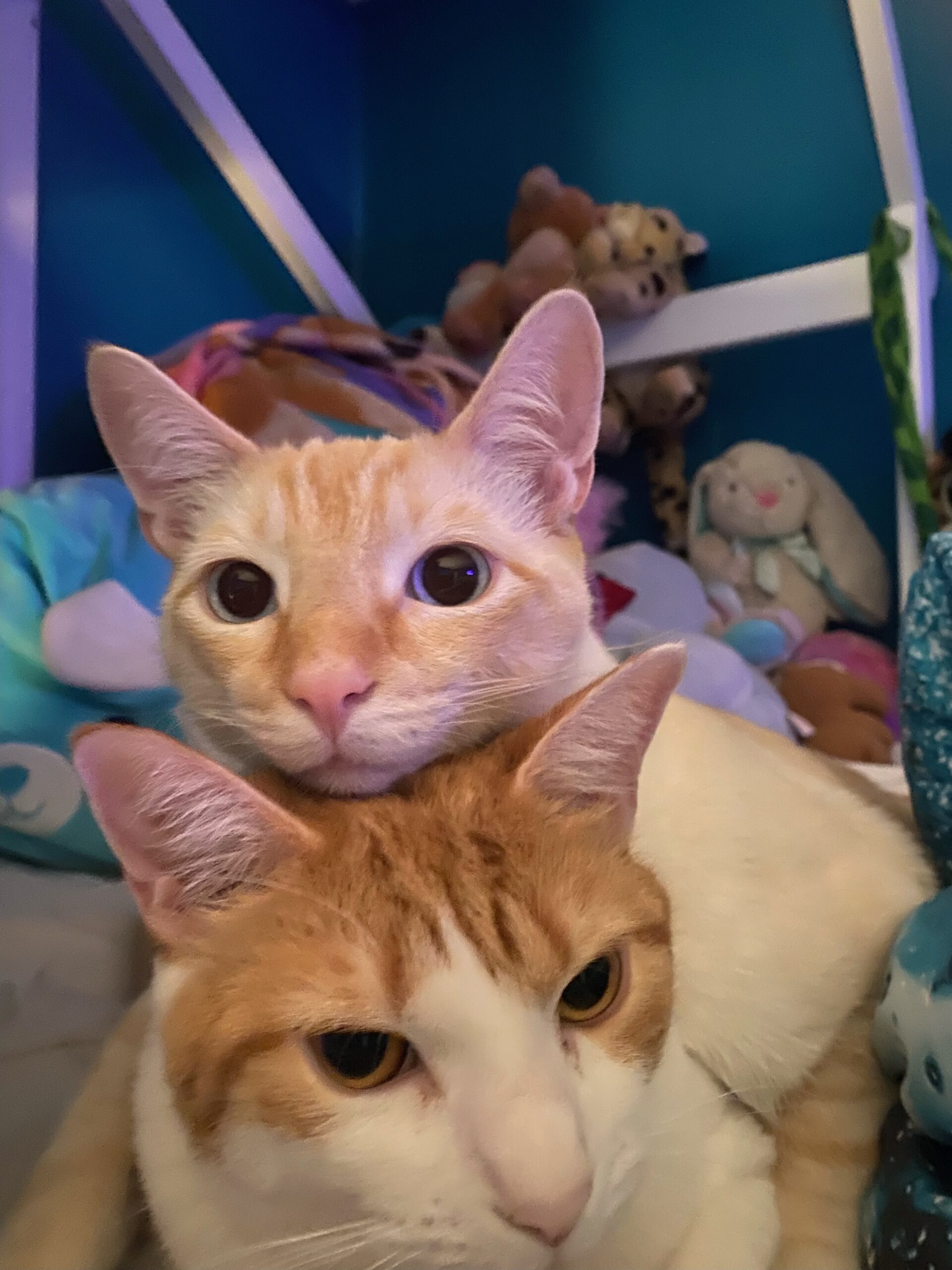 October 31,2023
Marshmallow is a 1 1/2 year old Male Flame Siamese
Peach is a 2 1/2 year old female Tabby
Neither have any health problems or limitations. They are indoor cats and have never been outdoors and eat dry cat food.
Marshmallow is devoted and likes attention and being around people.
Peach is sweet and more timid she also likes cuddles.
They both have lived with two dogs their whole lives and never had issues.
Would prefer to stay together