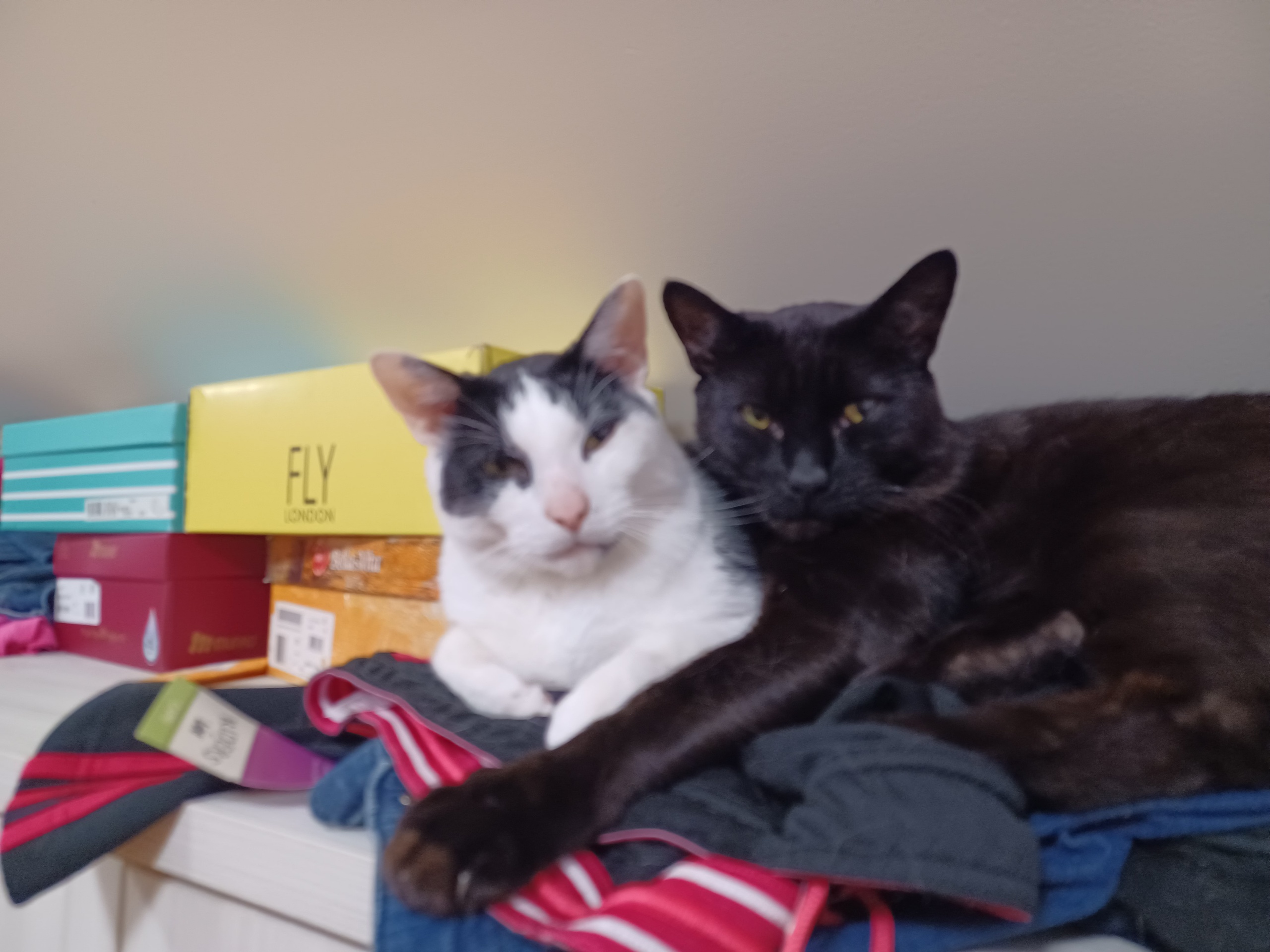 November 14,2022
Meet Pete and Orville (his friends call him Orvy!). These 2 adorable brothers are looking for a family to
give them a loving home. These boys have had a lot of upheaval in their lives the past 7 months. They
were living in their home for the past 4 years when their family had to move and were not able to take
the boys with them. A friend stepped in and offered to give them a home with her other two cats and
craziness ensued. The cats already living in the home were not too happy with the addition of 2 more
male cats and a battle began. Pete has been making his way to adapting to his new brothers, but Orville
is not.
Orville is a gentle shy soul and is constantly being bullied by the other male cats in the home. He is
always on the look out as he navigates the home, hoping not to be pounced on by his rivals. Their
current mom has tried her hardest with every behavioral trick in the book to get all four cats to get a
long and have a happy healthy life, but she has come to the decision if all of them are to be happy Pete
and Orville need to be placed in a home on their own. They deserve to feel safe and secure.
Pete and Orvy are both lap cats and will stay cuddled up on you until you are forced to move to get the
feeling back in your legs  Pete is the more outgoing of the two and will follow you around just like a
shadow because he loves being in your company. Orville is shy at first, but once he knows that you only
want to give him love, he returns it 10-fold.
They both love bird-watching from their windows and perching on top of their cat trees watching the
leaves drop. Orvy could spend all day laying in a patch of sun. He is enjoying a screened-in porch at the
moment. Pete and Orville are bonded and often sleep together and need a home where they can live.
Best as only pets in home without young children.
Interested? Please reach out to Laura at lkalantaridis@gmail.com