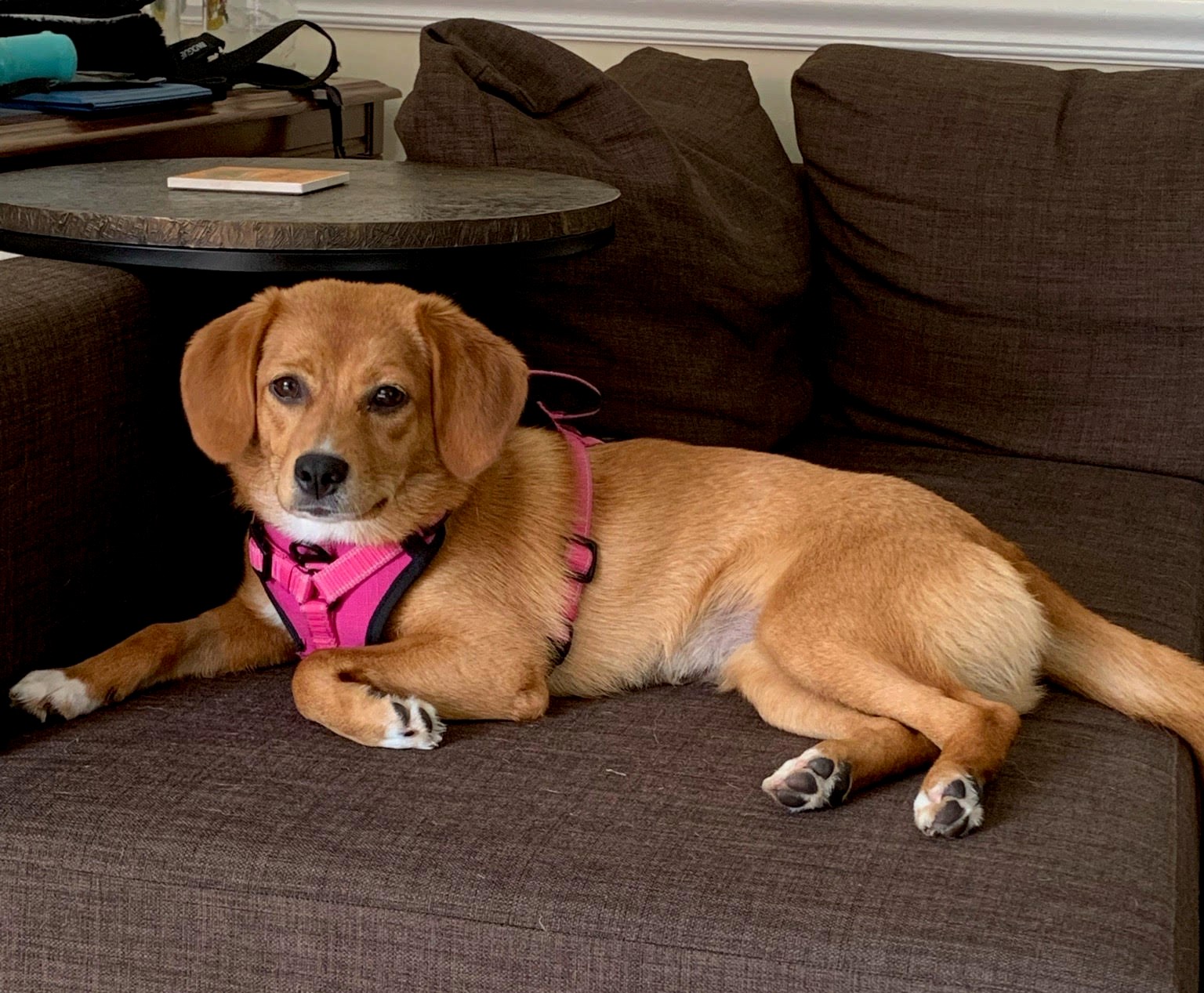 August 25,2021
Bella is a nine-month-old Beagle/Jack Russell mix currently living in northern Virginia.
Bella is sweet, spunky, extremely smart, and a joy to have in the home! She loves nose work, food puzzles, ice cubes, and politely asking for more scratches. She usually wants to be close enough that she can see what the humans are up to, but also likes some time to herself to annihilate chew toys. (She still has puppy chewing tendencies, and sometimes needs to be redirected to her toys).
Bella knows several tricks/commands, including sit, down, rollover, paw, touch, kiss, and is working on stay, come, spot (place), and down (off the couch). Bella is friendly with adults and older children. She can bark at young children when nearby. She is fully potty and crate trained and is spayed and up to date on vaccines/routine preventatives.
Bella was rehomed from a previous family after becoming aggressive with their other dog. After bringing her home, it was discovered that she is reactive to dogs in most situations (barking, lunging, occasionally growling). As a result, she's become very anxious in the apartment community she moved to, and outside time has become limited. Due to her high energy needs, this arrangement isn't ideal for her. Her trainer indicates that she'll likely make progress on her dog reactivity when she's in an environment without constant triggers. As a result, her owners are looking to find Bella a permanent home with a yard and no other dogs where she can feel safe and get the exercise she needs.
Please contact the owner below if interest! 
Email: rcolszewski2@gmail.com
Phone: (703) 718-6246