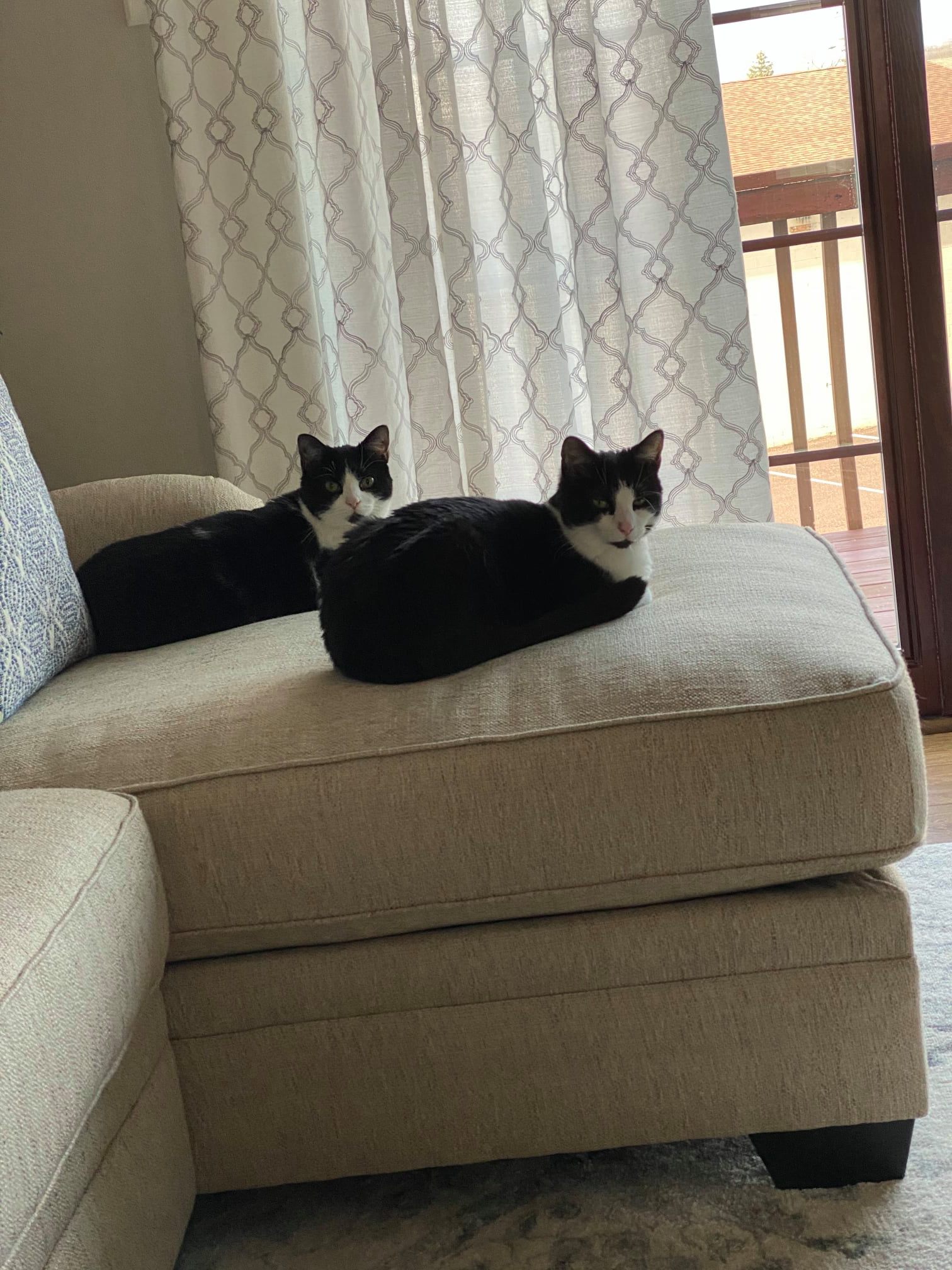 March 25,2021
Courtesy rehoming for Buckwheat and Nalu. Contact Jennifer at (610) 636-4433 for more information!
Nalu (Female):
We lovingly nicknamed her pork chop which she answers to because of her chubby belly and she sits at the dinner table with us and waits for us to give her chicken/fish and also loves to steal her brother's cat treats because he eats slower! She is very sweet and loves sitting next to us on the couch. She is the one that will come out when we have company more so than her brother.
Buckwheat (male):
He sleeps next to me in bed at my feet (his sister doesn't get on the bed). He is very vocal when I get home from work to let me know he's happy to see me. He does pick on his sister a lot, which I think is jealousy. He is the timider of the two cats. I am not sure if this is from the first year of their lives not living in the greatest of places.
I do not have children or dogs so I do not know how they would be with them. It took them 2 weeks to start coming out when I was home when I first adopted them, but now they follow me around the house. Like I mentioned on the phone, this is not an easy decision for me and I only want to let them go if it is to the right home.
**PLEASE no judgment or harsh comments as this does not help the animals in need. The owners are in contact with staff at Faithful Friends to assist them in rehoming in an attempt to keep more animals out of the stressful shelter environment. If you have any questions, please reach out directly to the owner, as these animals are not in the care of Faithful Friends Animal Society.**