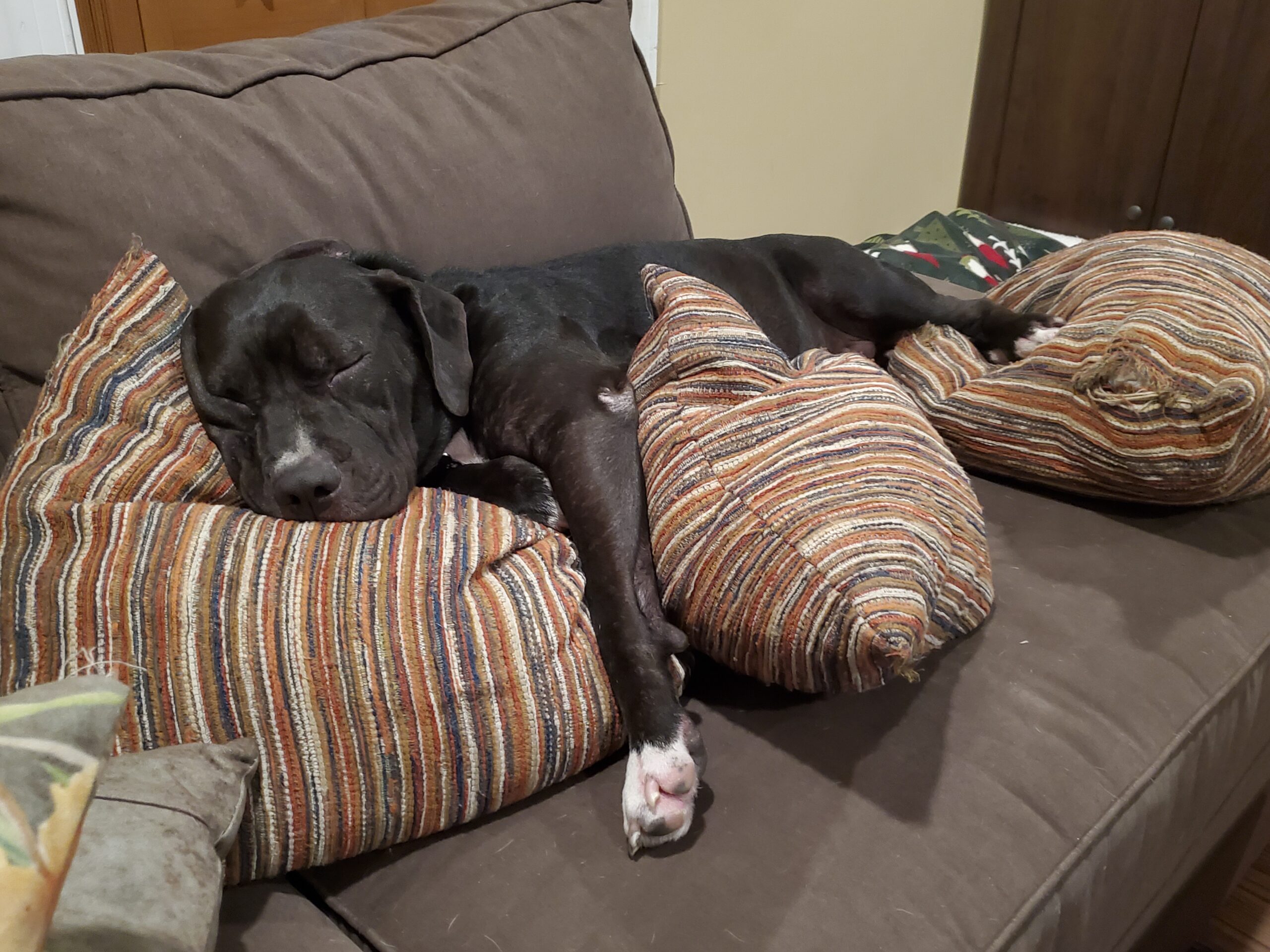 October 12,2021
Judd is a sweet and loving derp that loves to play with toys and snuggle with his humans. He is fully crate trained and has been well trained to go outside when out of the crate. His favorite time of day is mealtime and he does a funny gallop to the crate to eat. He gets VERY excited when his humans come home and will jump and squeal to show his excitement. We are working on not jumping and he's doing much better. He obeys all basic commands such as sit, stay, come and lay down. 'Stay' is hard for him because he wants to be where his humans are at all times so he'll only 'stay' until he can't see you and then he's coming to find out where you are!
As much as Judd loves his humans, he wants to be the only fur-baby. He doesn't share well with other fur friends and therefore must be the only pet in the home. He thrives when he has his humans all to himself. Judd also has a high prey drive, which means that when he sees small animals he will chase them down with the intent to eat them. It's not because he's mean or bad, this is an instinctual behavior. Instead of punishing him for doing what he believes he's supposed to do, his humans need to be prepared.
He walks well on a 4′-6′ leash with a Herm Sprenger prong collar. It provides an even amount of pressure and has been a game-changer when walking. It is not hurting him and does not leave a mark or cause him to cry. It's also much easier (and safer) to redirect him when he's wearing the collar and we cross paths with someone walking their animals. If you have a fenced-in yard and plan on letting him out to play, the fence must be at least 6′ tall all around. He's a jumper and I promise he's faster than you! Currently, he is on a 15′ lead that's attached to an anchor on the deck so he can't get over the fence but can get down and up the deck and around the yard to play.
Judd's diet is very specific due to allergies. A list of foods he can have will be provided to his new family.
If you can give Judd a new forever home, please contact:
Email: mindycat22@gmail.com
Text: 302-841-2749.

**PLEASE no judgment or harsh comments as this does not help the animals in need. The owners are in contact with staff at Faithful Friends to assist them in rehoming in an attempt to keep more animals out of the stressful shelter environment. If you have any questions, please reach out directly to the owner, with the contact information provided, as these animals are not in the care of Faithful Friends Animal Society.**