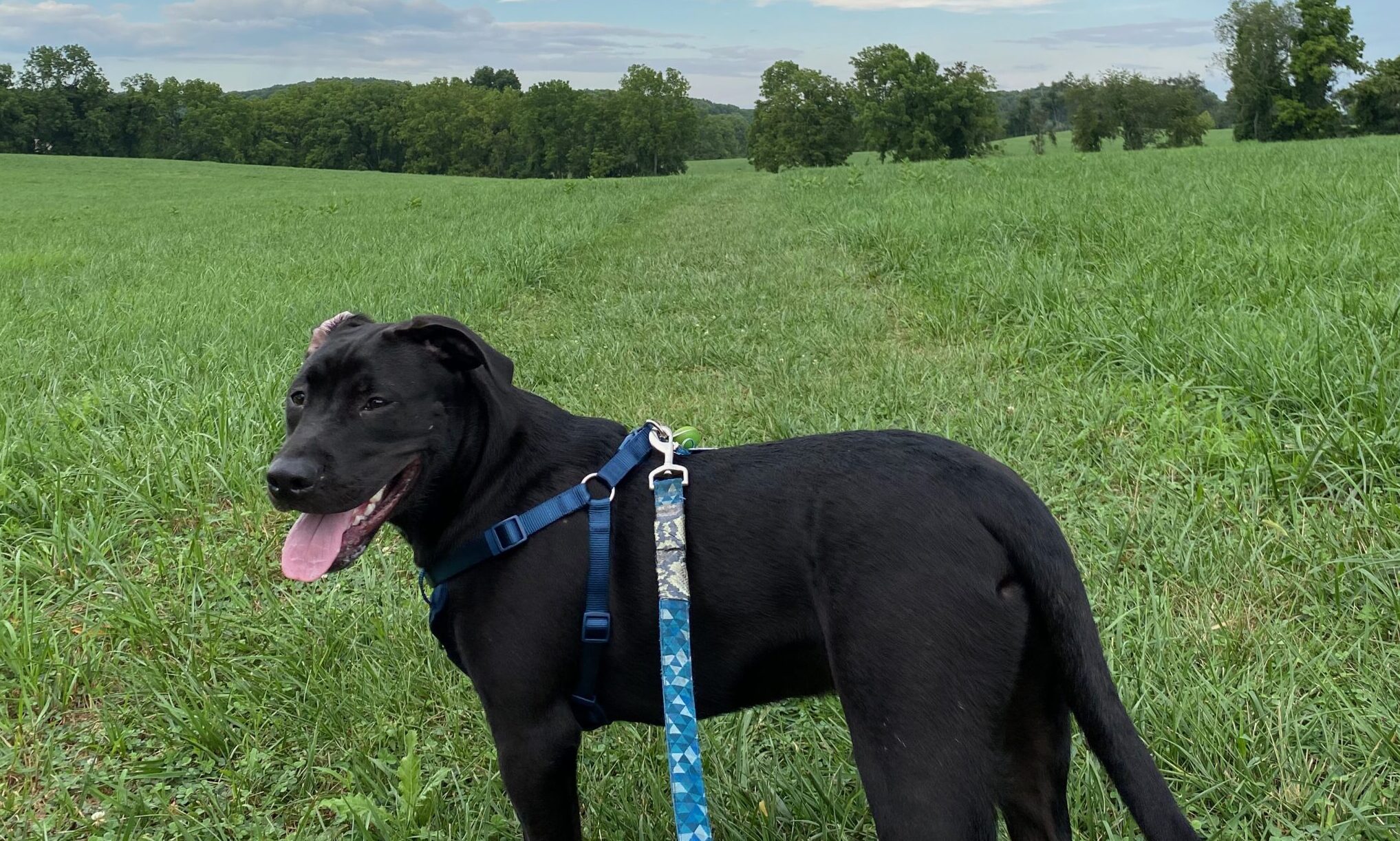 October 16,2021
Kole is a 9-month-old black lab mix puppy (62 lbs) who was adopted in April 2021.
He is friendly to every person he meets and anxiously anticipates that people will come to say hello to him. He smiles and has a tail wag that shakes his whole body. Kole has plenty of energy to play chase and keep-away as, currently, he will only return a thrown ball or toy with the lure of a treat. He is used to a leash, loves walks with his people, and typically enjoys at least 3 per day as this is when he goes to the bathroom. Kole can tolerate short car rides (10-15 minutes) and also loves going to the local parks for walks.
Kole likes to get the mail and be included in his people's activities. He also enjoys watching cat TV in the evenings as the day winds down. He has been to doggy daycare and does best with dogs of his similar size and temperament. Kole has not been able to make friends with our cat, tends to chase him, so a home with cats may not be the best fit for him.
Kole is currently on a probiotic and an Rx food as he is recovering from some GI issues. He has followed closely with a vet and is current on his shots, flea/heartworm protection, etc. We are happy to include Kole's crate, his bed, toys, and his food for his new home.
If you are interested in Kole please contact:
Marie (865) 851-5143
Ed (302) 598-3532
**PLEASE no judgment or harsh comments as this does not help the animals in need. The owners are in contact with staff at Faithful Friends to assist them in rehoming in an attempt to keep more animals out of the stressful shelter environment. If you have any questions, please reach out directly to the owner, with the contact information provided, as these animals are not in the care of Faithful Friends Animal Society.**