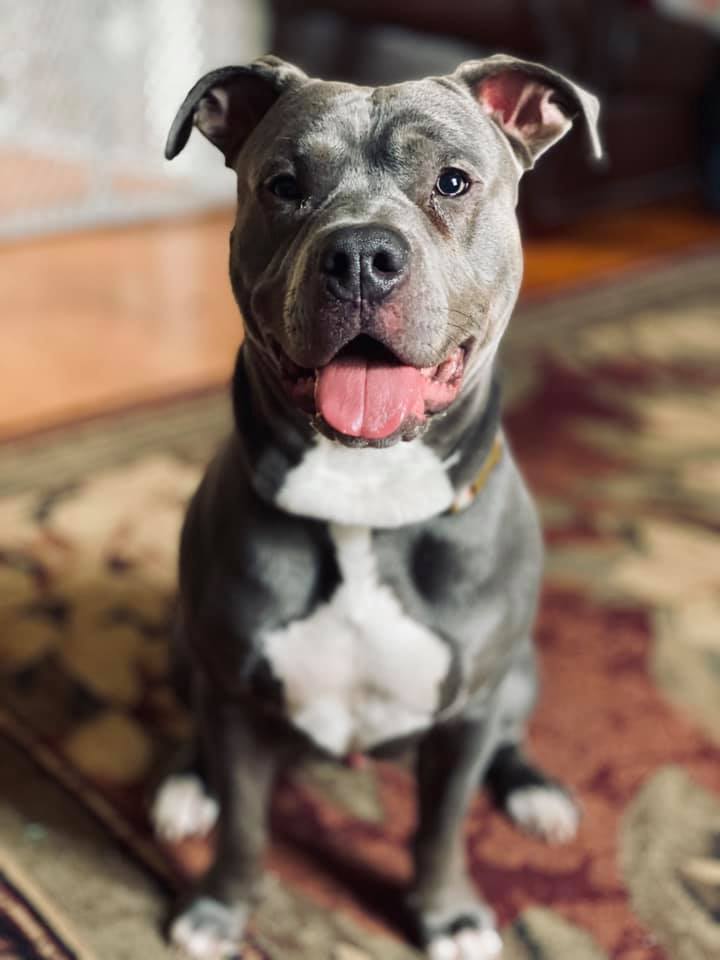 March 25,2021
Courtesy rehoming post for Sweetie Boy. Contact (610) 203-3369 for more information!
Sweetie Boy is looking for a foster or rehoming situation to a perfect situation. The owner had a knee replacement and can not walk him at all right now and is devastated but knows this is what's best for Sweetie. Please contact the owner directly to discuss.
Sweetie is a 1-year-old male blue nose, Pitbull. He is UTD on vaccines and he is neutered. He is house trained and knows basic commands like sit, lay down, etc. He needs a yard or someone who can walk him extensively as he is full of energy but is also a total cuddle bug. Sweetie would work best in a home with no younger kids. He gets along with dogs great but has not ever lived with another dog. Sweetie comes with a $350 training class as well paid for by his owner. All food and meds covered by the owner.
**PLEASE no judgment or harsh comments as this does not help the animals in need. The owners are in contact with staff at Faithful Friends to assist them in rehoming in an attempt to keep more animals out of the stressful shelter environment. If you have any questions, please reach out directly to the owner, as these animals are not in the care of Faithful Friends Animal Society.**