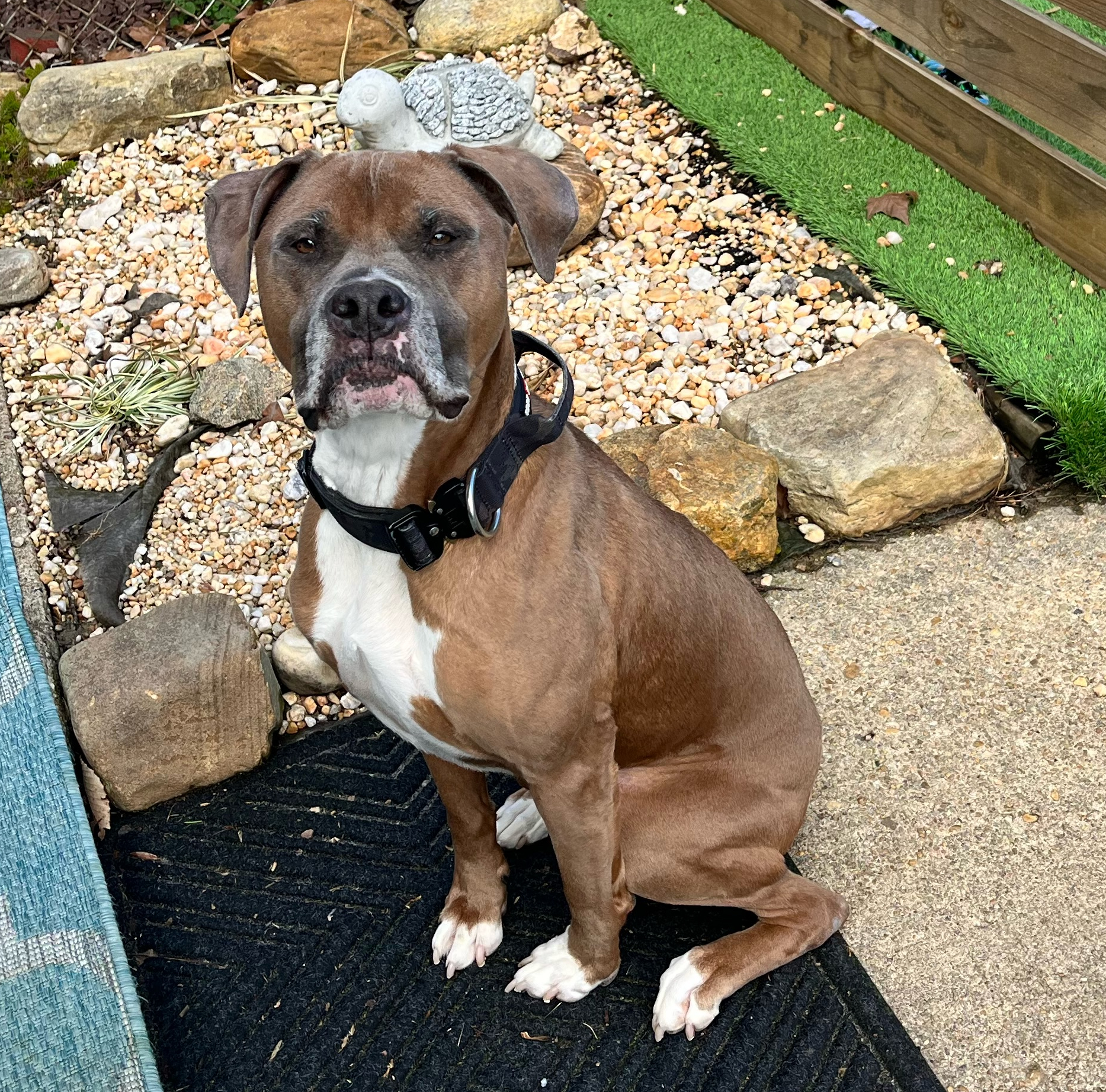 February 8,2023
Pythias is a 6 year old Pitbull terrier.
He is lovable, well trained, and friendly with adults and children. He loves walks, running, and laying by the heater vent in the Fall and Winter! He has lived with a 4yr old and does well with cats.
He is a healthy dog and sees his vet for regular wellness appointments and grooming.
Please contact Damon Lenoir at 302-530-5099 if there are any questions.