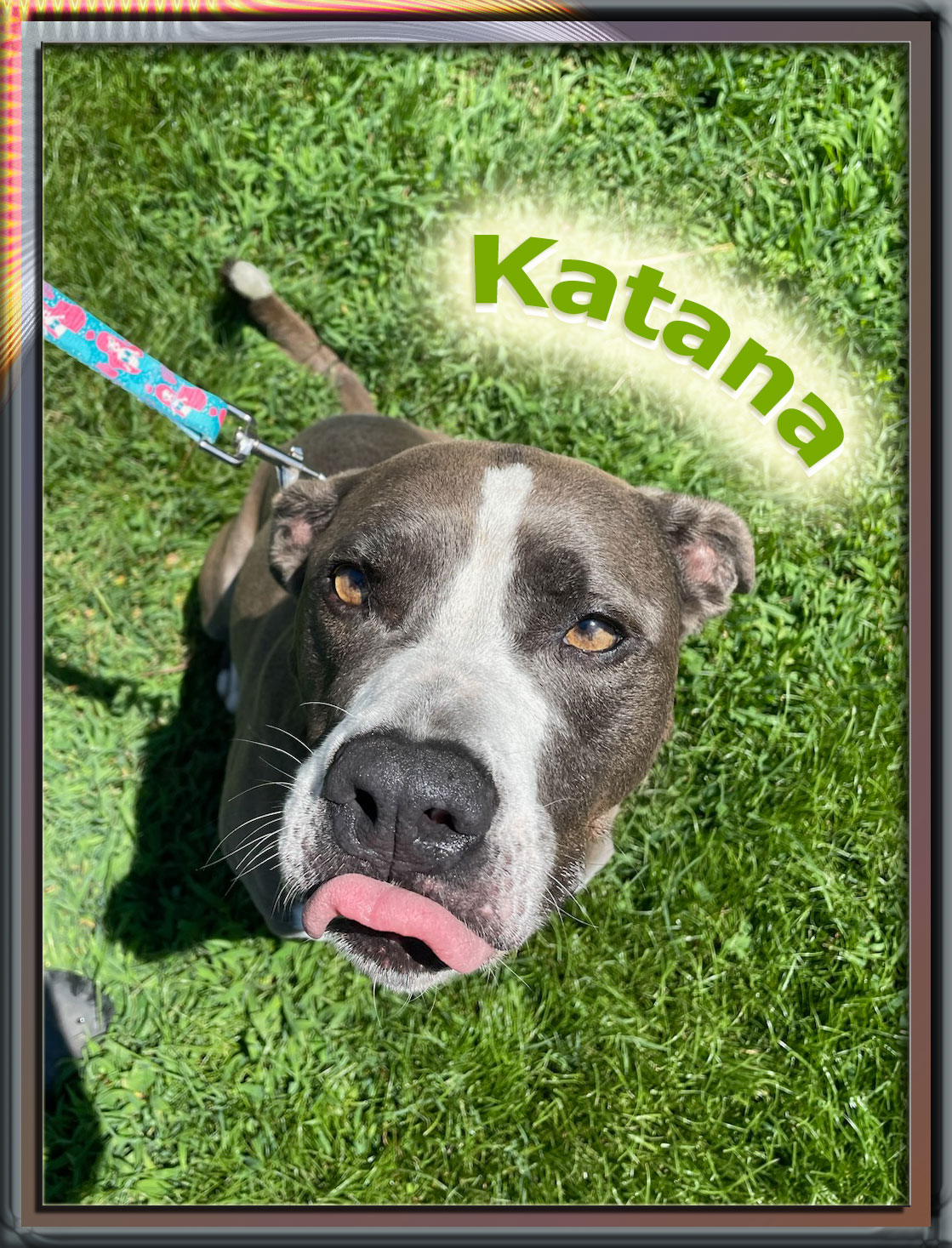 January 27,2023
Meet Katana, the pit bull with a heart of gold and a wagging tail that never stops. This lovable bundle of energy is in need of a forever home. Don't let her breed fool you, she's a total softie who just wants to snuggle and give kisses. Katana is 5 years old, spayed, microchipped, and up to date on all her vaccines, so she's ready to be a part of your family now.
Katana is a pro at fetch, knows how to sit and stay, and is working on her rollover. She's also housebroken and loves lots of affection. She enjoys long walks and playing tug-of-war. Just don't let her win, or she'll think she's the boss of you. If you're looking for a loyal companion with a goofy personality, then Katana is the pup for you! Adopting her will not only make her day but yours too.
If you have any questions please contact Will at 443-599-9766 or by email will@coastalveterinary.com
If you are interested in adopting Katana please submit an adoption form https://coastalveterinary.com/pet-adoption-application/
We are located in Selbyville, DE if you would like to meet Katana. Transportation is an option if the adoption is a good fit!