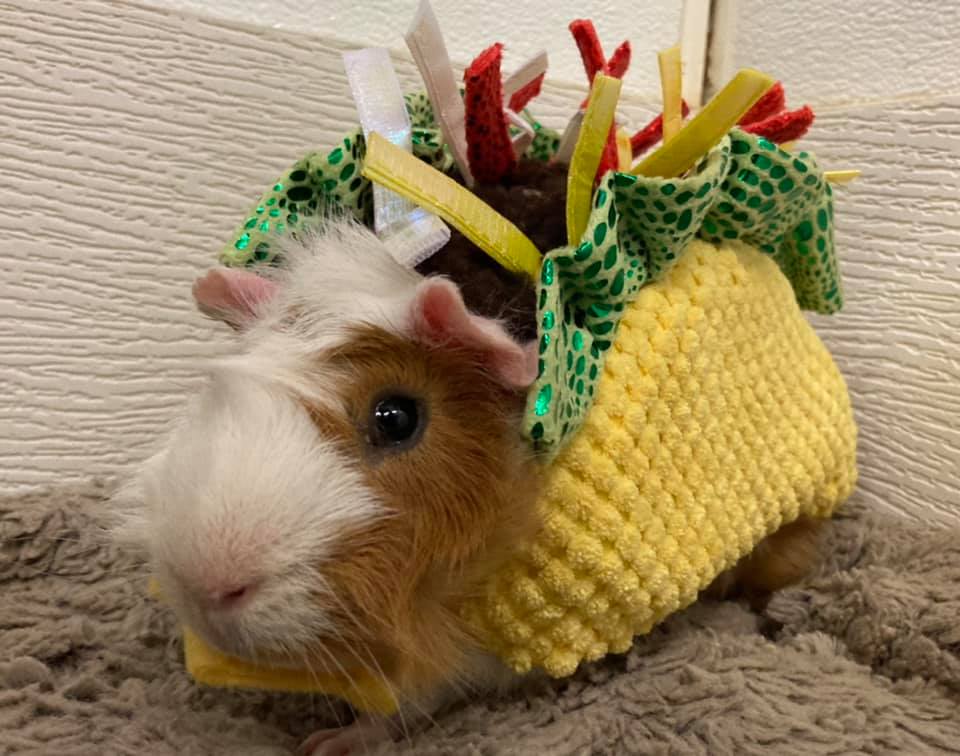 September 30,2021
UPDATED! Wilbur finally found his home! This happy piggy was happy to squeak his way into a new home this week!
Wilbur doesn't wanna taco 'bout how he was dumped outside of our shelter, in a cage, with mange.
Thankfully, this boy is super sweet and was agreeable to lettuce take care of him and get him back to a healthy, happy piggy!
(He's got some beef that it took a little while, but he's okay with it, really!)
He's ready to squeal his way into your heart and home, and can't wait to go home with his forever family!
Interested in adopting this adorable pal?
Please fill out the application link below, or stop in to the shelter during our open hours, Wednesday-Friday 1pm-7pm and Saturday from noon-5pm!
Guinea Pigs: https://www.shelterluv.com/matchme/adopt/FFAS/Small%20mammal