Your generous donation to Faithful Friends Animal Society helps us to end the neglect, abandonment and killing of pets in Delaware and enrich the lives of people by promoting and providing compassionate animal-related welfare and social services.
Donating cryptocurrency is a non-taxable event, meaning you do not owe capital gains tax on the appreciated amount and can deduct it from your taxes. This makes Bitcoin, Ethereum, and other cryptocurrency donations one of the most tax-efficient ways to support your favorite cause. When you donate crypto to Faithful Friends Animal Society, we immediately convert your donation, which means all donations are non-refundable.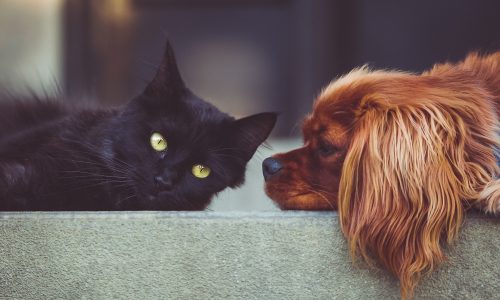 Crypto Philanthropy is a new and thrilling fundraising avenue for nonprofit organizations like Faithful Friends Animal Society. With more than 300 million crypto users worldwide and the value of many cryptocurrencies rising, the crypto community is in a position to make a wide-reaching impact through philanthropy. Donating crypto is also one of the most tax-efficient ways for individuals to support causes that matter to them. We are excited about what the future holds in the crypto and blockchain space, and believe that we've just scratched the surface of its true fundraising potential.
Can I donate Bitcoin?
Yes. Instead of selling your Bitcoin and donating the after-tax proceeds, you can donate your Bitcoin and other cryptos directly to charities and other nonprofits, which means your tax deduction will be the same as the market value of the donation.
Will I get a receipt with my donation?
In order to receive a receipt with your donation, you must enter your email when prompted to in our widget above. You will automatically receive a receipt from receipts@thegivingblock.com as soon as the transaction is confirmed on the blockchain. This changes depending on the blockchain – you can refer to this guide for estimates and more information. Please note that you will receive a receipt every time you donate with our wallet address to the receipt you enter when generating the address.
What is Faithful Friends Cryptocurrency donation refund policy?
All cryptocurrency donations made via The Giving Block are nonrefundable.
Faithful Friends' works hard to ensure that every token that is donated is put to work as soon as possible. When we receive your donation it is understood that this is made to support our mission and we are grateful for your support. As these donations are often immediately converted into fiat, we do not offer refunds on any donations that are made in cryptocurrency.
We are not able to give refunds if you changed your mind,  or made the wrong decision.
Why donate cryptocurrency?
When you donate crypto to a registered charity, you do not recognize capital gains from the donation and can deduct it on your taxes. In other words, donating your crypto can often reduce your tax burden.
If you want to learn more about how donating crypto can lower your taxes, check out thegivingblock.com/faq