Your support goes a long way toward saving lives, and we thank you from the bottom of our hearts. You can make your donation right here! You can also mail us a check or donate by phone by calling our Development Director: (302) 427-8514, ext. 110.
Give Now
Support the whole organization.
Monthly Donor
Be an Angel for Animals when you make a recurring monthly donation.
Healing Touch Fund
Give specifically to animals with serious medical needs. See animals currently in need.
In Memory/ Honor
In remembrance of or in honor of a beloved family member or pet.
Healing Touch Fund
Your donation helps animals in need of special medical care!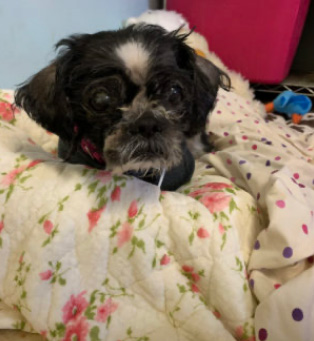 Boris
Pomeranian/older
Male
Boris was brought to the shelter by a woman when she found him while on a walk with her own dog. The woman stated that she may not have even seen Boris…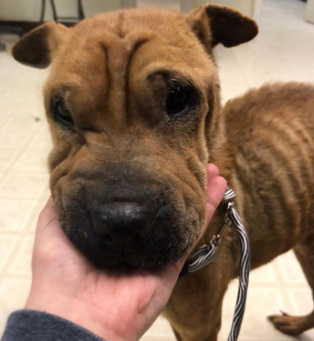 Ming
mixed/7 years old
Male
Ming came to the shelter after she ran out of a house when paramedics arrived. When paramedics caught her they realized she…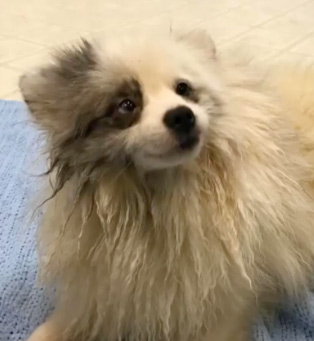 Skippy
Spitz mix/young
Male
When Skippy came to Faithful Friends he could barely move. The vet said he would need hospice care and would never be able to…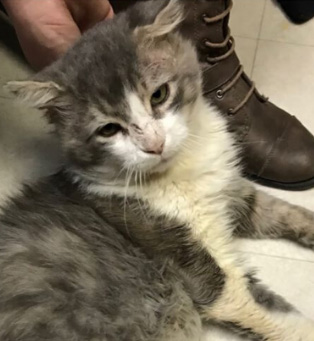 Bradley
Tom Cat/7 years old
Male
Bradley was found when he joined a cat colony at Wilmington University. When Bradley joined the colony, the caretakers noticed…
Planning for the Future
Your love for animals becomes your legacy when you include Faithful Friends in your estate planning. Contact our Director of Development about Planned Giving.
When your beloved pet survives you, ensure that your pet will be taken care of with a Pet Trust. This is a legal document in Delaware that allows pet owners to specify that their companion animal(s) will go into Faithful Friends Animal Society's care and a percentage of assets will be designated to Faithful Friends. These funds will assist with the pet's care and contribute to the ongoing work of the organization.
Shannon O'Neill, Development Director
shannon@faithfulfriends.us
(302) 427-8514, ext. 110.
Other Donations
You can donate other items of value, too, such as a vehicle or stock. Contact our Director of Development for questions or to coordinate a donation.
Supply donations are always welcome. You can drop off unopened pet food, pet beds, linens, pet carriers or crates, and other new or gently used pet care items to the designated drop-off area at the shelter.
You can shop for us, too, from our Amazon Wish List and from Kuranda Shelter Beds. Any time you shop Amazon Smile, Amazon will donate .5% of your total purchase amount to FFAS.
Holding a donation drive? You are awesome! Call or email us for our current Shelter Wish List!
Call (302) 427-8514, ext. 134, or email sarah@faithfulfriends.us
Pixie and Pierce
Pierce and Pixie are a special bonded pair of 5-month-old kittens who were looking for a truly special family to take them in. These little ones came to us from the brave outdoors.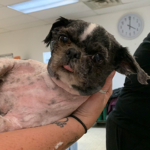 Fuzz/Boris
The journey Fuzz has been on is one that we would never wish for any animal. Fuzz was adopted a year and a half ago…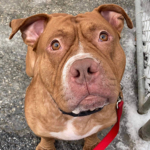 Rufus
Rufus is a super sweet pup who came to Faithful Friends in July. Sadly, he was found wandering all alone, and nobody ever…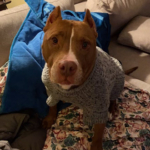 Dino
Dino had been searching for a home to live out his golden years. Dino was surrendered after losing his home when his owner passed away…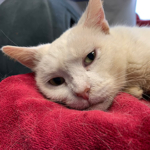 Laurel
Laurels life has been traumatic to say the least and nothing short of a miracle…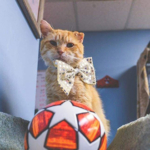 Krimpet
Krimpet was a beautiful, large orange cat who couldn't catch a break! This sweet boy was surrendered to shelter…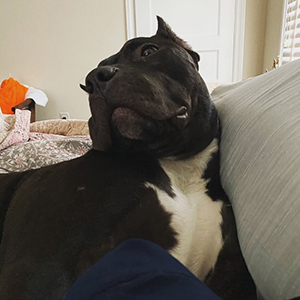 Knox
Our sweet boy Knox came to Faithful Friends from a local rescue partner and found himself sitting and waiting for the perfect home for quite some time. Knox is a big boy, around 62 pounds…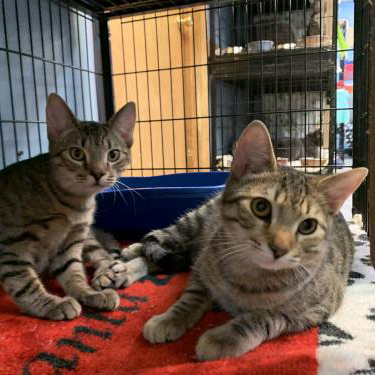 Orson and Orlando
Two of the sweetest kittens in cat alley just couldn't seem to catch a break. Constantly being unseen or looked over… These two spent almost their entire kittenhood…