Faithful Friends was started in the year 2000 by a group of citizens who knew animals needed a voice. At that time 90% of the animals entering Delaware's publicly funded shelters each year were euthanized. Faithful Friends has led the way to reform animal welfare in Delaware to create better protection for a companion in local shelters and in the home. Our state has come a long way over the past two decades, but there is still work to do!
Here is how you can help to make this world a kinder place for animals:
Write your local or U.S. legislator to support state or federal protections for animals.
Adopt animal-friendly practices at home by transitioning to a vegetarian or vegan diet, buying cruelty-free products, and look at animals through a new lens.
Become a Part of Faithful Friends:
Questions?
Email volunteer@faithfulfriends.us or call (302) 427-8514. extension 102.
General Volunteer Opportunities
Big hearts not required…but all our volunteers have them! Whether it's working on site helping out at our shelter or working at off-site adoption centers, doing pet therapy, or helping to run a special event, we value your generous support.
To join our corps of volunteers, please read Opportunities and Requirements, then submit your application.
Cat Caregiver
Feeding, cleaning, and providing quality care for cats either at our shelter or at one of our off-site adoption centers *PET opportunity (see below)
Cat Cuddler
Brushing, playing, petting/holding cats at our shelter to help socialize them and to keep them from getting lonely while they await adoption *PET opportunity (see below)
Dog Caregiver
Walking, cleaning, and providing quality care for dogs at our shelter
Dog Ambassador
The next level of Dog Caregiver, you get paired with a dog who needs additional enrichment and training to improve their behavior and to relieve stress often associated with shelter life.
Click here to learn more about the program!
Laundry / Dishes*
Housekeeping duties to ensure that shelter pets have clean, dry bedding and clean food and water dishes *PET opportunity (see below)
Office Helpers*
Faithful Friends is looking for volunteers with strong clerical skills to help the leadership team with various projects. *PET opportunity (see below)
Pet Life Line Operators
(Volunteer from home)
Take calls from the public; give pet care guidance and offer resources to callers to help resolve issues and reduce pet relinquishment to shelters.
Event Helpers
(Various locations)
Vaccine clinics, fundraising events, adoption events
C.R.T.
Community Response Team
Assist animals in the community who are lost or need desperate improvements to their living situation. Basic construction and maintenance skills are needed for some projects. Community outreach is needed for our Animal Rescue Team, which helps recover lost pets/fosters and stray animals throughout the State of Delaware.
Specialized Volunteer Opportunities
PET: Program for Education & Training
Approved social service groups can partner with Faithful Friends for participants to receive life skills training at our shelter. Participants can perform a variety of tasks within our animal shelter, including clerical work, basic cat care, and laundry and dishwashing duties. If you are an administrator of a social service program and are interested in partnering with Faithful Friends, contact our Volunteer Manager, volunteer@faithfulfriends.us.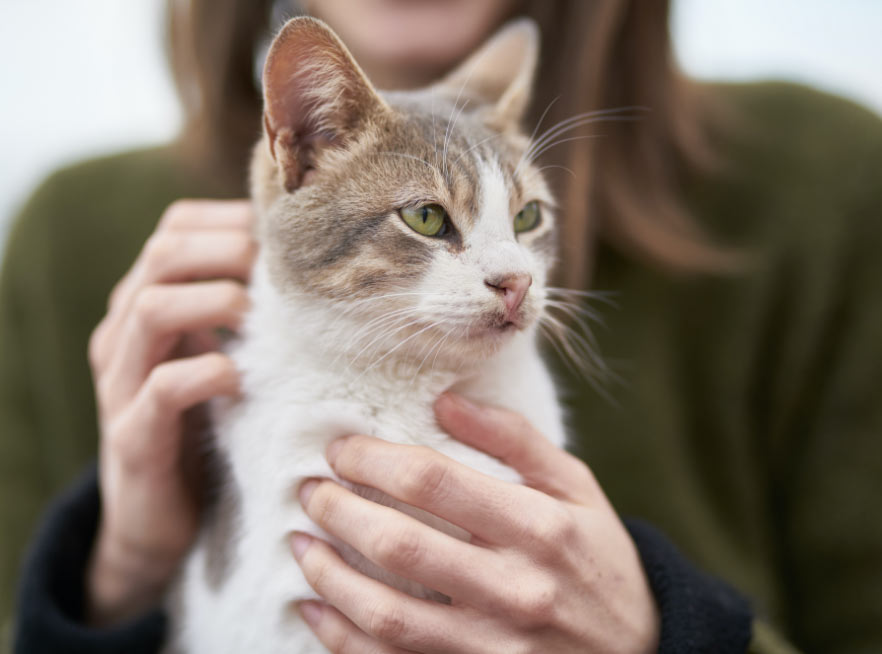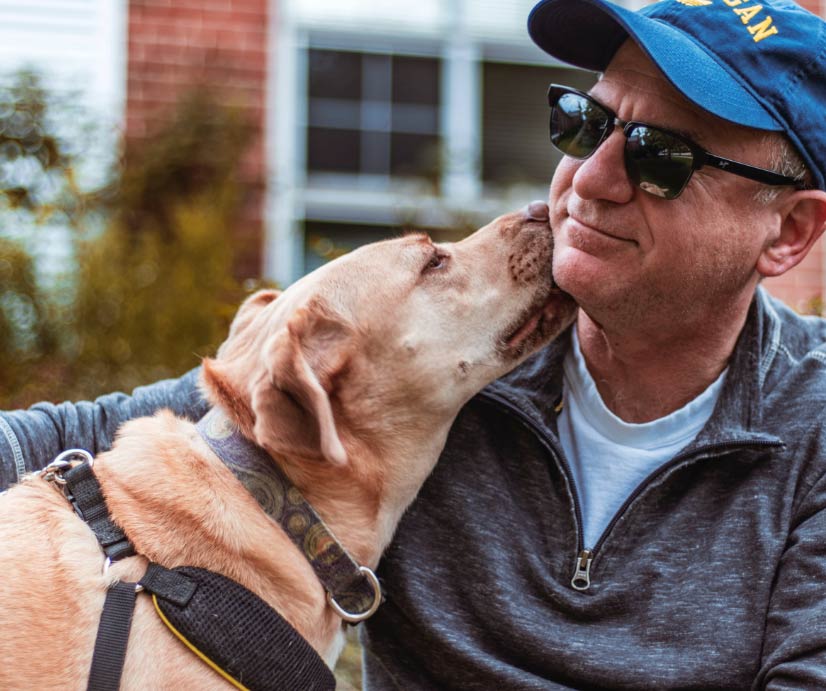 Pet Therapy
You and your pet visit people to offer the healing benefit of interacting with a friendly, trained pet. Complete a training session and a pet temperament evaluation. You must be comfortable working with the elderly and/or people of all ages with disabilities. Our program is in more than 50 facilities in Delaware. There is an annual fee for this program. Complete the Pet Therapy Application to get started.
Foster Care
Thank you for your interest in our Foster Program! We rely on the help of dedicated volunteers to care for pregnant dogs and cats and their babies, bottle babies (newborns), and animals with special medical or behavioral challenges. These animals need extra love, attention, and socialization which we can offer thanks to the support of temporary foster homes! While animals are in foster care, we provide all medical care, supplies, and food that is needed.
Complete a Dog Foster Application
Complete a Cat Foster Application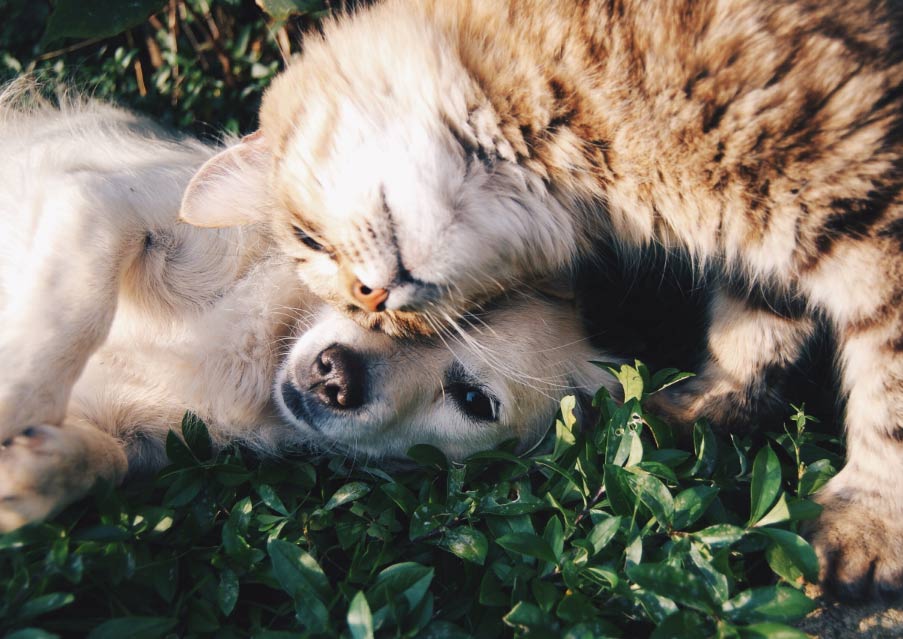 Requirements
Our focus is on building a long-term relationship with our volunteers. Our priority for acceptance into our program will be volunteers who are willing to make a minimum commitment of 6 hours a month for 6 months.
Applicants under 18 years of age must have a parent or guardian complete the application and accompany them to a Volunteer Orientation.
Volunteers ages 7–16 can volunteer WITH a parent or guardian in the following capacity: cat cuddler or enrichment (preparing Kongs, making cat toys, etc.), volunteering at off-site cat adoption centers, helping out certain events, organizing a pet food/supply drive at home.
Only volunteers 18 years of age or older are permitted to volunteer with dogs.
All pets in a volunteer's home must have current vaccinations to avoid transferring illness.
All volunteer positions are subject to a Criminal Background check.
Volunteers are asked for a one-time $30.00 volunteer membership fee upon acceptance to help support our program costs and the overall mission of the organization.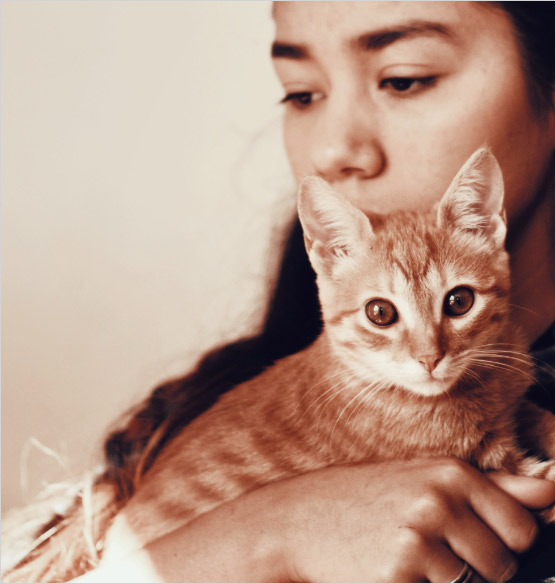 Together, our voices will advance protections and justice for animals.
In 1999, a small group of Delaware citizens organized, calling themselves Citizens for the Protection and Care of Animals. They worked tirelessly to expose the mass mistreatment and killing of pets in Delaware's publicly funded shelter. Their voices grew, they educated state legislators and the citizens of Delaware, and they partnered with local media to expose the injustice.
Thanks to community support, our collective voices, and through partnerships with other shelters, we successfully lead major legislative reforms which successfully reversed Delaware's 90% kill rate.
But, we still have work to do! Today, our focus is on lifesaving and keeping pets with families and colony caretakers who love them. Cats have been left out of Delaware's safety net for so long. Too many are being abandoned every day and cat colony caretakers are overwhelmed. Dogs who present with behavior challenges before or after entering shelters do not have full opportunities for a second chance at life. And many other animals face neglect, abuse, and exploitation.
We can and must do better.
Please help us with key initiatives and be a voice for the voiceless, our animal friends. Never doubt that a small group of thoughtful, committed citizens can change the world; indeed, it is the only thing that ever has. – Margaret Meade