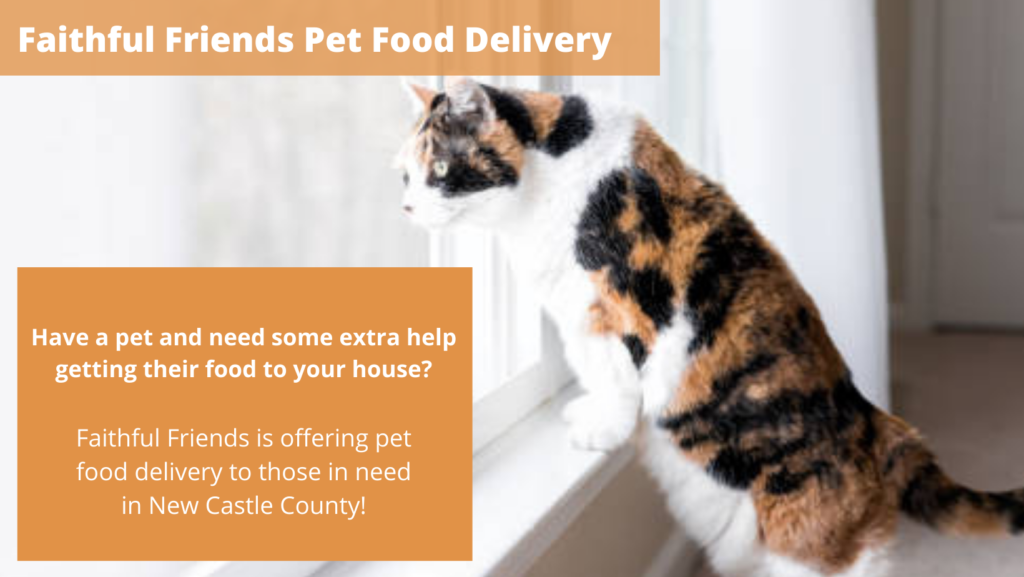 Faithful Friends is now offering Pet Food Delivery to those in need! Pet food delivery the first Saturday of every month. Our volunteers will only be delivering throughout New Castle County.
Interested in delivery? Click here to fill out our Pet Food Delivery Form.
The form must be submitted the Wednesday before the deliver date by 12 pm! There will be 16 slots available per delivery time. There will be two delivery time options available. The time slots are from 10 am to 1 pm and then another slot from 1 pm to 4 pm.
This program will only be running on the first Saturday of every month. Faithful Friends offers a free Pet Food and Supply bank at the shelter during our business hours.
**Please note January's delivery will be taking place on January 8th (not January 1st) due to the Holiday**