5K & Mutt Mile: Sunday, September 26, 2021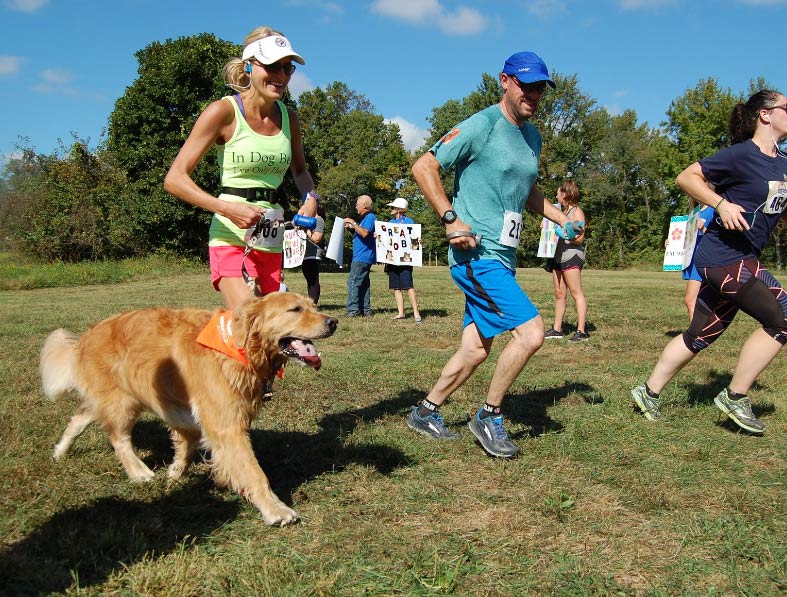 Join us for the 11th annual 5K & Mutt Mile this fall in Wilmington, Delaware.
The 5K & Mutt Mile is a family event, pups included! Registration coming soon. Enjoy a run or walk on Bellevue State Park's beautiful and scenic cross country course, or participate in the Mutt Mile (1-mile loop).
The funds raised for the event support our lifesaving animal shelter and essential community services.
5K Awards
Overall male and female winners plus the top three racers in the 10-year age brackets will receive awards. The top three dogs will receive a medal and a special gift. (Professional chipped timing by Nova Timing Systems)
Fundraising Prizes
Individual prizes for individuals who raise $250, $500, and $1,000. Special prize awarded to the overall highest fundraising team!
Healing Touch Fund Campaign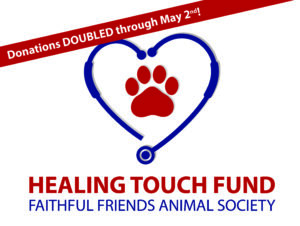 Some animals at the shelter require special or emergency medical care and need extra time to heal. Thanks to your support, we have a skilled veterinary team on staff that is able to help many of these animals in-house, decreasing outside expenses. Still, there are many pets with needs that go beyond what we can provide at our shelter.
Donations to the Healing Touch Fund offset the cost of special medical treatments that go beyond our standard care plan. These expenses add up to over $130,000 annually, but we cannot imagine turning our backs on these animals. Thanks to your support, we don't have to.
Of the thousands of cats and dogs, we care for each year, over 200 will need emergency, life-saving care, and treatment. Every gift matters. Your support will help save their lives.
Don't forget, every dollar you donate is doubled through the end of April!
Click here to donate now!
Faithful Friends Sanctuary Care Program provides long-term and lifetime care to animals who need a home. You can help by choosing a pet to sponsor! Donations through the rest of April will be DOUBLED and will help provide specialized and emergency medical care for the animals with injuries or special medical conditions.
Click here to view the pets you can sponsor with your donation. Many of these furry friends have been at the shelter for quite some time. This is your chance to show them some love!
This year, we are hosting an ONLINE AUCTION for our Healing Touch Fund! From long weekend getaways, week-long vacation rentals, or golf outings to a night out on the town or relaxing at a spa, you will find something you won't want to miss out on!
Click here to check out some of the items below!
All proceeds benefit the cats and dogs at Faithful Friends, so please bid and share!
Host an Event: Third Party Fundraisers
One of the many ways our supporters assist Faithful Friends is by planning and sponsoring a fundraising event to benefit animals and the people who love them.  You can be a hero for animals in need! Get creative – host an event, throw a party, or celebrate your birthday—all while using your passion to fundraise. Get your friends, family, and colleagues together to inspire change for the animals who are counting on us.