Located at 10A Germay Drive, Wilmington, DE, 19804
Schedule an appointment or refill prescriptions.
Text or Call: (302) 792-PETS (7387)
Clinic Hours
Tuesday, Wednesday, and  Friday: 9–5 p.m. Thursday: 9–6 p.m.
Services by Appointment Only
Curbside Services
COVID-19 Update
Curbside medicine protocol is in effect. IF YOU ARE SICK, you must cancel your appointment. Aggressive or fearful animals that need an owner to handle them cannot be accommodated at this time.
Masks are required!
24 hours before: Send current medical & vaccination records to vetcare@faithfulfriends.us or text (302) 792-7387
A credit card is required for payment.
Arrive 5 minutes early and park in a designated clinic parking space.
Text ARRIVED FOR APPOINTMENT to (302) 792-7387, then wait for a technician.
Communication will be by phone.
Wait in your car until a technician returns with your pet and you have paid for services.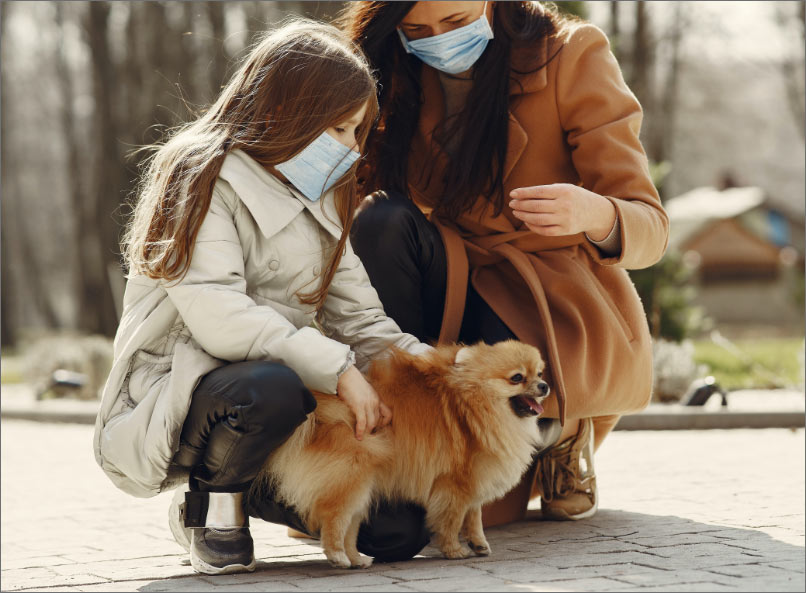 Making veterinary care more accessible helps families keep their pets and helps community animal rescuers care for homeless animals. Our clinic offers quality, low-cost veterinary services, including spay/neuter, vaccinations, and routine exams. We do not declaw (amputate the toes of) cats. Payment by cash or credit card is expected at the time of service.
All cats must be in individual carriers (no cardboard or soft-sided carriers)
All feral (unsocialized) cats must be in traps.
Dogs must be leashed and remain with their owner until after check-in for everyone's safety.
Outpatient services only. No pets stay overnight.
Costs for products and services will be provided at the time of service.
No X-rays or emergency services (Have an Emergency?)
Spay / Neuter
for Your Cat or Dog
Spaying and neutering pets will improve their health by preventing or decreasing the chances of some reproductive diseases and cancers. It may also reduce nuisance behaviors such as urine-marking, aggression, and running away to find a mate.
Our clinic offers quality, low-cost spay/neuter services. If you receive public assistance, you might qualify for a greatly reduced rate through the State of Delaware's subsidized Fixed and Fabulous spay/neuter program.
For all senior pets, 7 years or older, we recommend a physical examination and preoperative blood work to help determine if they are healthy enough to undergo surgery. Additional testing may be necessary based on individual examination by a veterinarian.
Community Cats TNR
Trap-Neuter-Return is the humane and effective approach for managing populations of stray and feral cats. Doing TNR requires some planning and coordination with our clinic.
Call 1-844-772-9738 for guidance.
In a Trap-Neuter-Return program, community cats are humanely trapped (with box traps), brought to a veterinarian to be spayed or neutered, vaccinated, ear-tipped (the universal sign that a community cat has been neutered and vaccinated), and then returned to their outdoor home.
TNR stops the breeding cycle of cats, prevents reproduction and disease, and alleviates the community of nuisance behaviors (yowling, spraying, fighting) associated with unfixed cats.
About Routine Exams
A yearly routine exam might catch underlying health issues before they become serious. The examination will assess your pet's eyes, ears, mouth, skin, abdomen, heart, lungs and limbs. If our licensed veterinarian detects a health issue, he or she will consult with you about recommended next steps. During an exam, your pet could receive vaccinations, medications for ear infections, treatment for fleas, and other services to keep your pet as healthy as possible.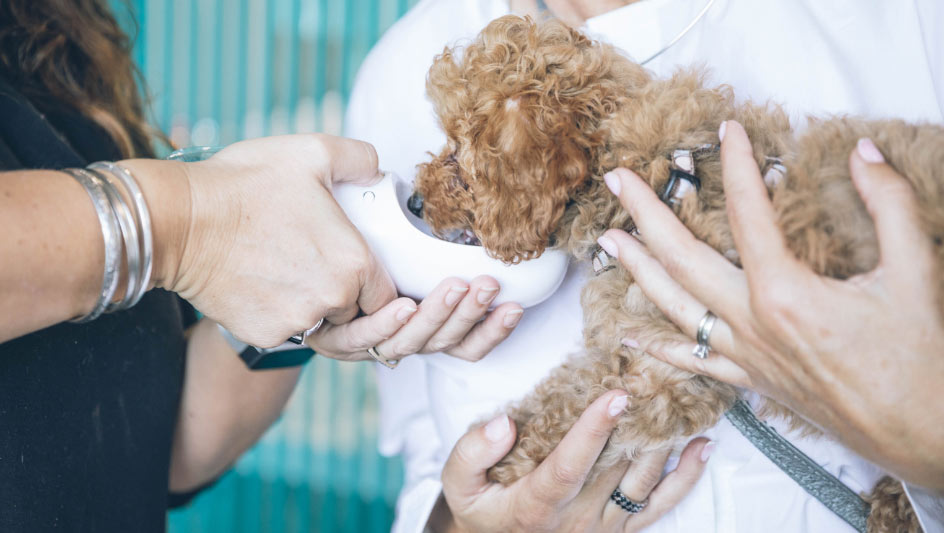 Vaccines, diagnostic testing, and treatment medications are additional costs:
Rabies vaccine
Distemper vaccine
Bordetella
Cat FIV/Leukemia test
Dog Heartworm Test (4DX)
Microchip
Nail trim
Liquid Dewormer
Heartworm prevention, dewormer, flea treatment
Bloodwork
We offer pediatric care for puppies and kittens
Schedule An Exam Appointment
Click here to schedule an appointment. You may also call or text 302-792-PETS (7387) with your pet's name, and the reason for service. Our customer service representative will respond as soon as possible.
Non-Urgent Sick Care includes:
Eye, skin, and ear infections
Sneezing with discharge
Arthritis in seniors
Mouth/teeth infections
Skin masses/growths
We do NOT provide Emergency Care, such as:
Lethargic/non-responsive/collapsing
Seizures
Excessive bleeding
Excessive vomiting/diarrhea
Hit by car
Toxin ingestion/poisoning
Not eating or drinking
Difficulty breathing
$45* Exam Fee
*$45 payment required at time of exam.
Vaccine Clinic
Vaccines/Preventative Care
NO PHYSICAL EXAMS are provided at vaccine clinics. We recommend every pet have at least one yearly exam to check for potential underlying health problems. Schedule an exam appointment.
For everyone's safety all dogs must be on a short leash. All cats must be in individual carriers. Payment, by cash or credit card, is expected at time of service.
Vaccine Clinic Schedule
No appointment needed. First come, first served.
Be prepared to wait in line.
Vaccine Clinic Products and Costs
Rabies vaccine: $23
Distemper vaccine: $20
Bordetella vaccine: $20
Canine influenza vaccine: $30
Deworming medicine: $10
Microchip: $25
Flea & Tick Control*: For everyone's safety all dogs must be on a short leash. All cats must be in individual carriers. Payment, by cash or credit card, is expected at the time of service.
October 30
10 am – 11:30 am – Faithful Friends Animal Society
November 13
10 am – 11:30 am – Faithful Friends Animal Society
November 27
10 am – 11:30 am – Faithful Friends Animal Society
December 11
10 am – 11:30 am – Faithful Friends Animal Society
Miscellaneous Surgeries*
We offer affordable surgical procedures through Faithful Friends Veterinary Clinic.
Such surgeries include growth removal, basic eye surgeries, soft tissue procedures, and dentals.
A consultation will be performed by one of our veterinarians and an estimate will be provided.
Bloodwork may be required based on their physical examination.
Consultation $50 (physical examination only)
Dental Procedure $350*
The dental procedure includes general anesthesia, cleaning and polishing of the teeth, and necessary extractions.
All pets are put under anesthesia and closely monitored through the procedure.
This price does not include special sedation/catheter or other services which may be required for the procedure.
Intact pets will be neutered at the time of the procedure.
* All pets must be spayed/neutered to receive any surgical procedure. Intact pets will be spayed/neutered at the time of the procedure.