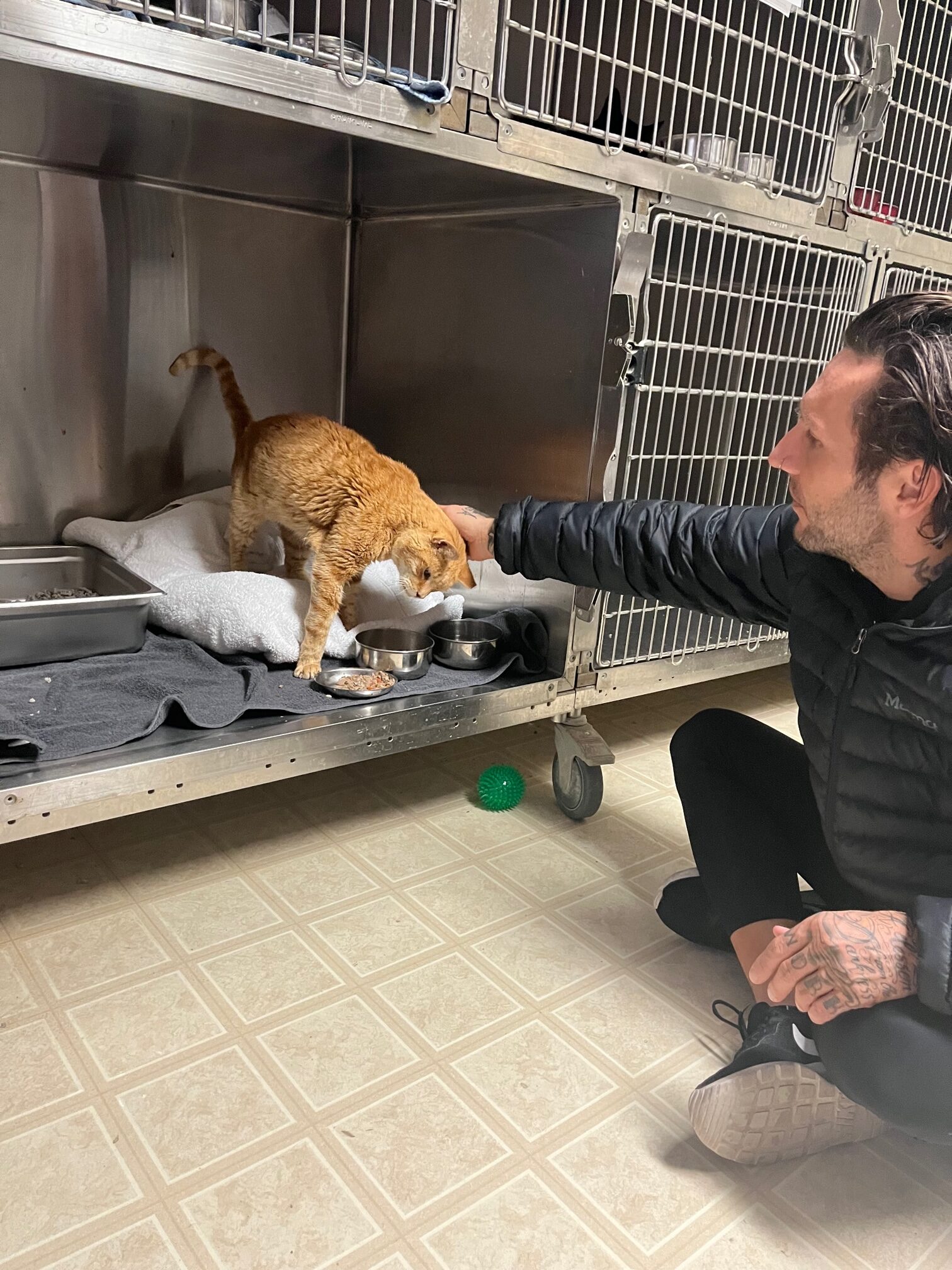 November 29,2022
Today, Brandon Novak, stopped by the shelter again for a visit! He originally came to Faithful Friends at the beginning of November, when he rescued a cat, Kingslayer. Brandon owns several sober living houses and his neighbors were feeding a cat that had started coming around. When Brandon met Kingslayer, he noticed he was looking sick and needed to be seen by a vet. After talking with a few other neighbors, one of them mentioned Faithful Friends! Brandon knew Kingslayer needed medical attention, but was unsure of the financial responsibility that came with a vet. Faithful Friends was able to take in Kingslayer, and took on his medical treatment, with help from our Healing Touch Fund. Brandon was shocked that a shelter like us existed and now proclaims himself our #1 fan!
We are so grateful to Brandon for advocating for our shelter; he has already brought in friends to adopt from us!
Kingslayer and Brandon were reunited for a bit today, and although Kingslayer is still not feeling 100%, he certainly remembered Brandon and purred the entire time!