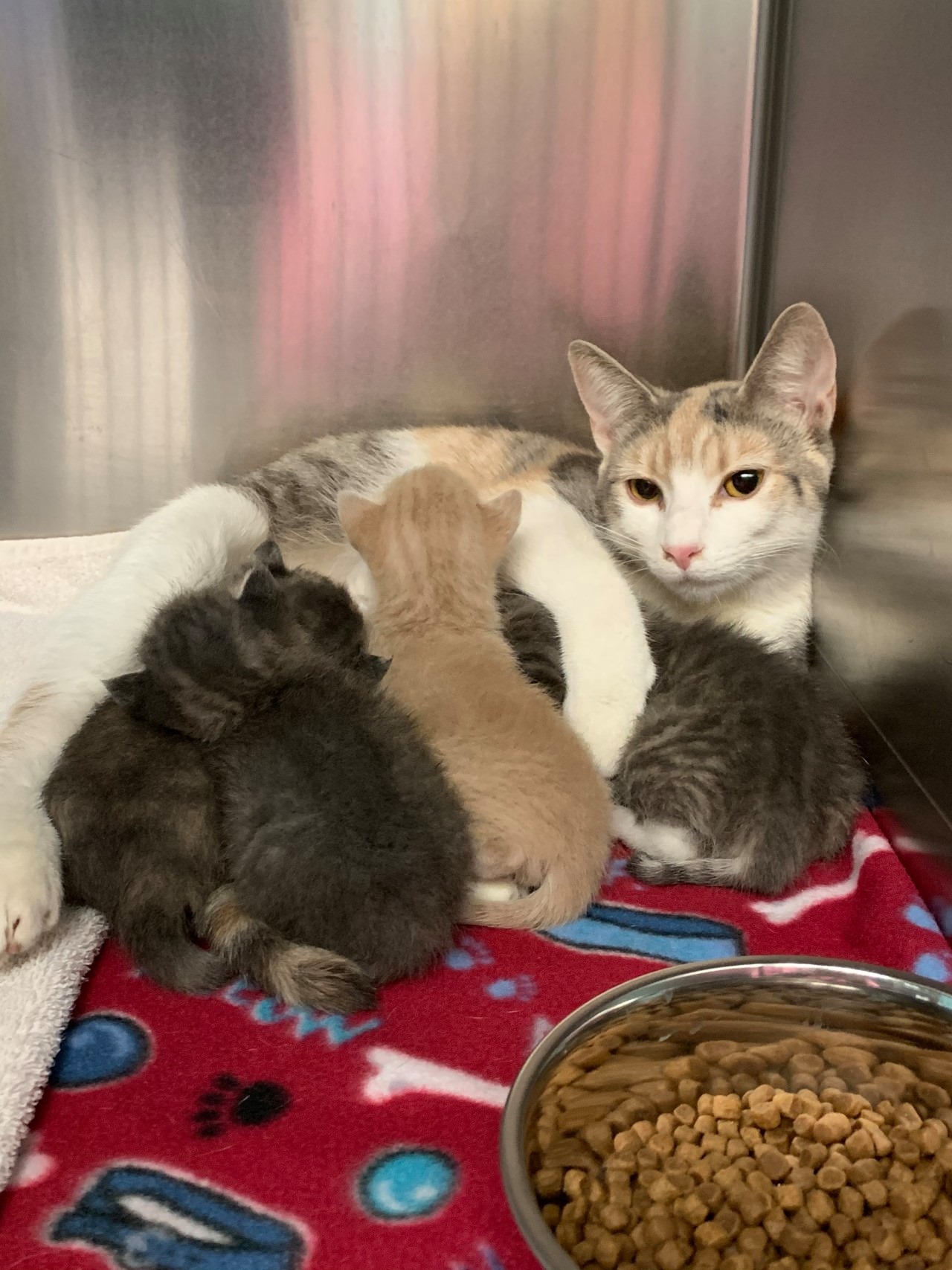 March 24,2021
By donating to the Healing Touch Fund today, you will be helping animals who come into the shelter needing specialized care, likes this mom and her babies.
Mama was surrendered to us with her little ones after being saved from an abusive home before giving birth. After birth, the mom became sick with an Upper Respiratory Infection, which transmitted to the babies. Unfortunately, her caregiver couldn't afford medical treatment. We brought them in to give them the best care possible.
Thanks to your donations, we can continue to save more moms and kittens like these this kitten season! Kitten season has begun and will be in full effect until October, at the earliest!
All donations to the Healing Touch Fund until the end of April will be DOUBLED up to $50,000!
Click here to make a one-time donation to the Healing Touch Fund today!