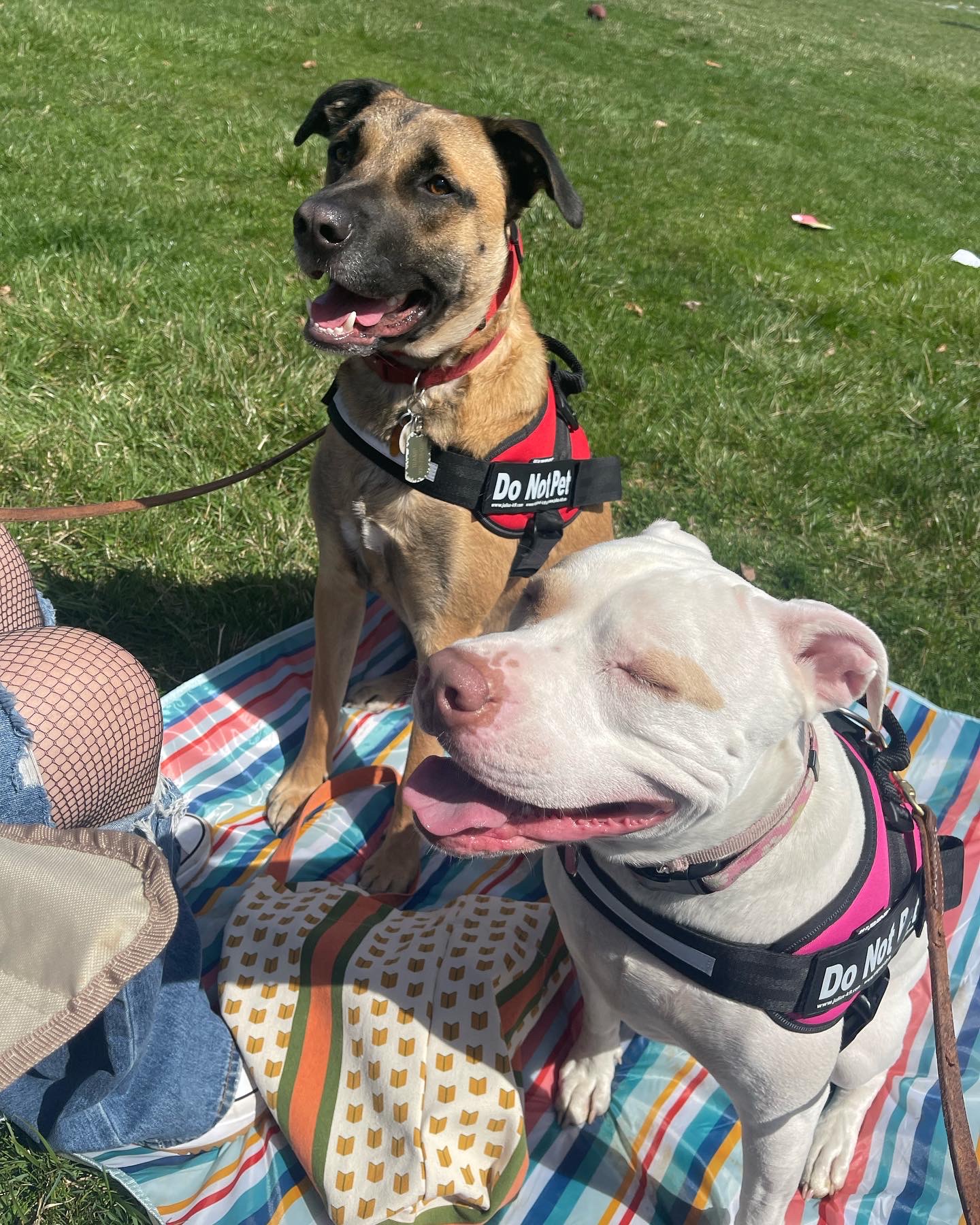 April 27,2022
Before meeting our dog trainer,  Zach, Tramp was pretty good with people and did well on a leash. His only issue was barking at other dogs. Lady, however, showed signs of fear and aggression with people and it made it difficult for her family to take her anywhere or have anyone come over.
Since they started working with Zach last year, focused more on Lady, she has turned a new leaf! They have been able to have people come over, and with Zach's guidance, help to keep Lady calm and new guests "trained" on how to act around her. Their family could not tell us enough how beyond happy they are with the results. After 5-10 minutes, Lady becomes a complete love bug and just wants to give kisses to guests that come over. She would sit on the couch and bark all day at people and cars, and since she started training, she has (almost) completely stopped. Even their neighbor noticed and said he sees a difference in her. Hearing other people notice how well she is doing makes her heart happy. 
Lady's owner would never be able to stay in the exam room with Lady when visiting the vet. However, the other day, she was able to stay with her. They sat in the chair, gave her paw to the vet tech, and let the vet tech pet her! Lady and her family were so happy with how she behaved. She did growl at the vet because she didn't know her, but didn't try to bite. Just being in the room with her was amazing, because before working with our team, she had to bed muzzled because she snapped at a vet. She is even banned from grooming at PetCo because of her reactiveness. 
Thanks to Zach, Lady has been doing so much better and is 75% the way there! They will definitely continue training with her and with Tramp once we have gotten to a point with Lady where we feel it isn't needed anymore. 
They originally were turned away from a lot of trainers because she is a pitbull and considered "dangerous", or were even being told we need to board her for months to be trained with a shock collar for thousands of dollars. Faithful Friends was able to help Lady and her family and they are eternally grateful for not only Zach's knowledge but his kindness and willingness to take on training Lady & Tramp. 
*Photos from a successful trip to the park, where both Lady & Tramp behaved so well!