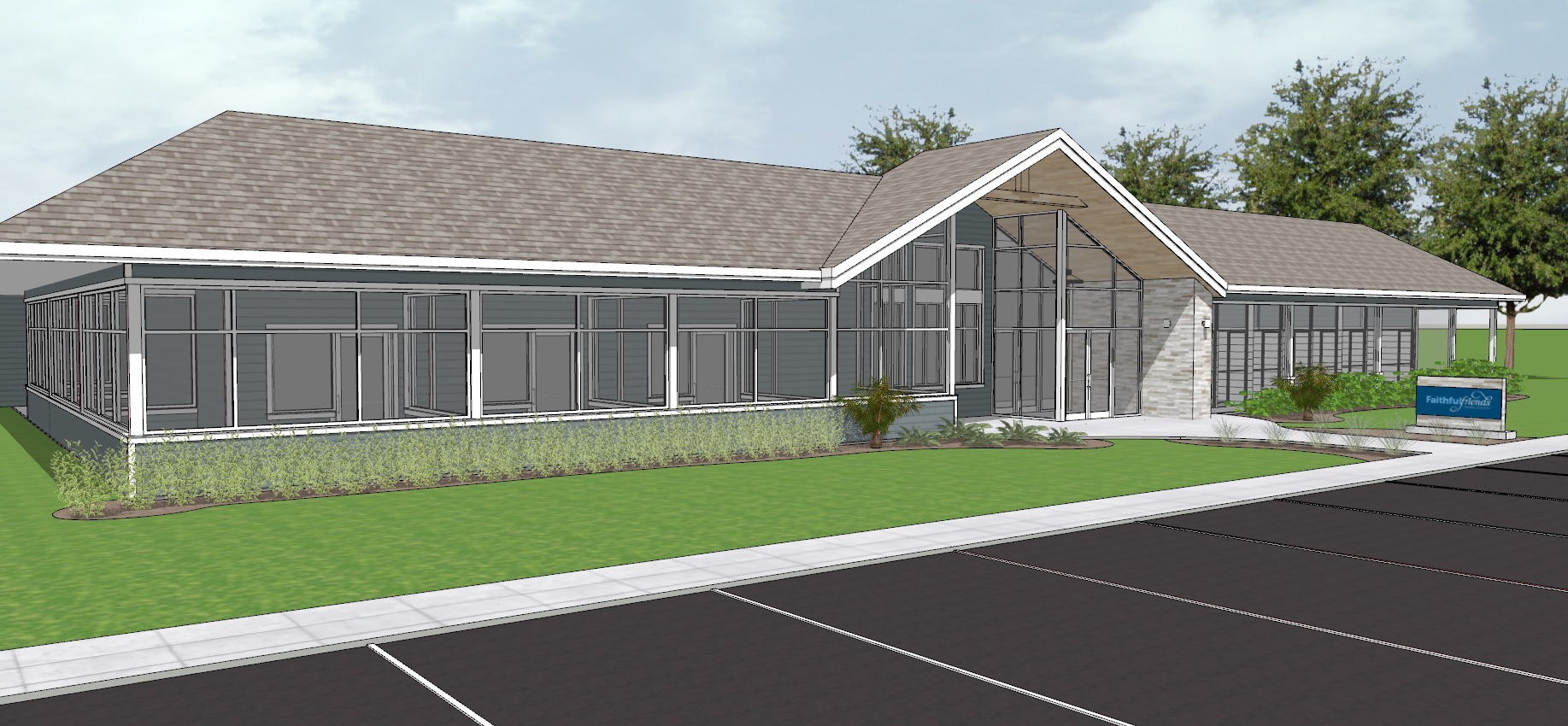 September 10,2021
Capital Campaign Update

Our Building Compassion capital campaign to build and move into a modern Adoption and Community Resource Center based in New Castle County, Delaware, has been quietly underway for several years. Much effort has gone into planning, designing, doing initial site work, and raising the funds needed to build a better shelter surrounded by plenty of green space for our animals residents, our dedicated staff and volunteers, and our gracious community.

We are getting close to our fundraising goal, thanks to our many supporters, including the State of Delaware with a bond bill gift that was matched by a longtime supporter.

The COVID-19 pandemic has had a meaningful impact on the supply chain and construction labor. Anyone who has tried to do a home improvement project in 2020 or 2021 can relate to the limit of both materials and the people to hire for help with projects. Commercial projects are no different, but the good news is Faithful Friends is diligently moving forward with our plans and has begun construction of our new shelter. We expect to be in our new building by fall 2022. A ceremonial groundbreaking ceremony is being planned for this fall.
For more information on the Building Compassion Campaign, go to www.buildingcompassion.us.