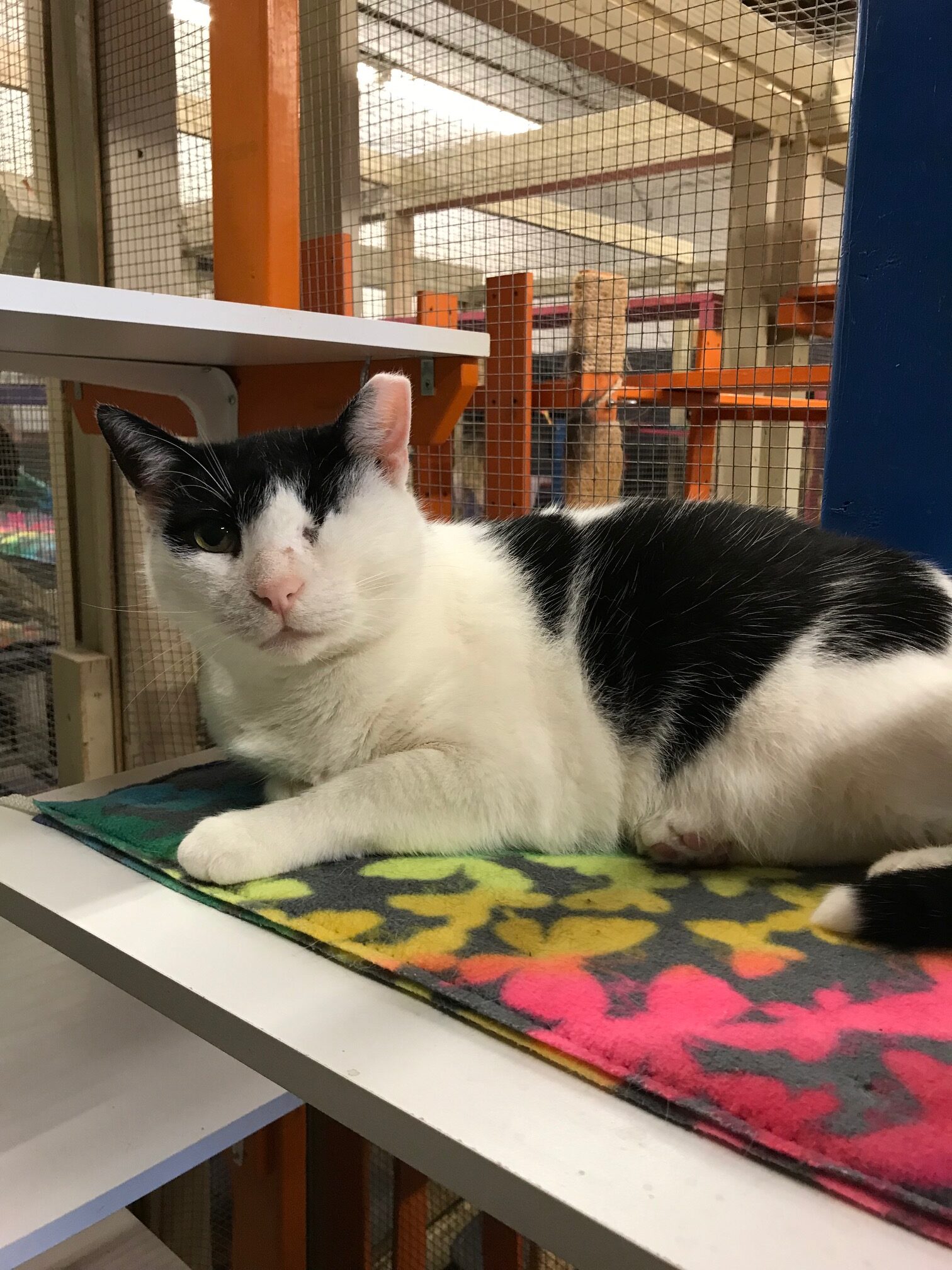 September 14,2021
Faithful Friends has a lot of long-term cats that have been with us for years and reside in our Cat Condo area. These cats tend to take a little more time to adjust to potential adopters as some have become too accustomed to shelter life. However, that does not mean they are not deserving of love and finding their Forever Home!
Otto arrived at the shelter in April of 2020 when his owner passed away. Not long after arriving, staff noticed Otto had glaucoma, and he had to have one of his eyes removed. However, missing an eye does not make Otto lacking- he is still a loveable and playful boy. Otto may take a moment to warm up to you, but the second he realizes you are there to lavish him with attention, he will come right up to you the second you enter his condo. He enjoys head scratches, chin scratches, cheek scratches- any form of the scratches he will take!
Otto does well with other cats and kids but would do best in a home without dogs.
Consider opening your home up to this adorable 6yr old boy and fill out an application today!