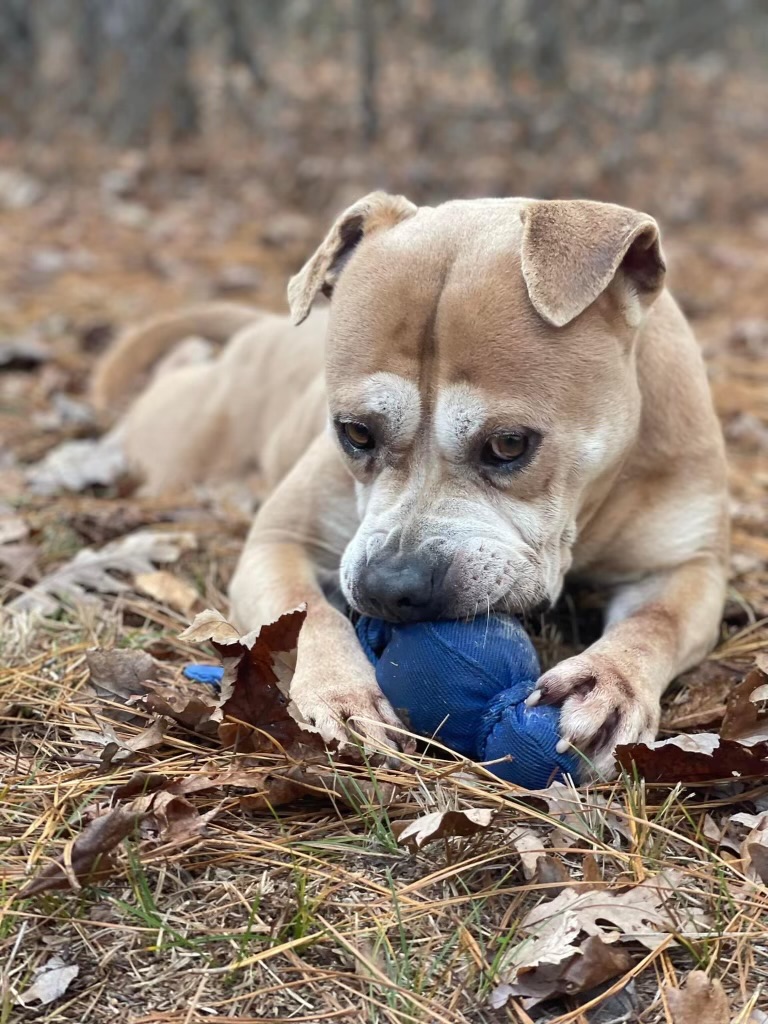 October 6,2022
🛑Please be advised when watching the videos that they may be hard to watch
Chico was originally taken by a local Animal Control for being tied up outside in extreme heat with no water and he actually had Heat Exhaustion and had to be rushed to the Vet.  Then he was at Animal Control for 7 months awaiting for them to win his court case. A member of FFAS staff visited the shelter sometime in January and saw Chico for the first time and fell in love. She was told he was waiting for the outcome of his court case so we had to wait before we could take him.  He was super sweet and affectionate even though with all the craziness he had been through.  Then on Feb. 28th, 2022, I received the text message that they had just won Chico's court case!!!  Well, we had a full house at the time but I already had spoken with our dog department manager and got confirmation about pulling Chico for our next transport.  We got Chico about three weeks later and unfortunately, he was skin and bones with multiple sores all over his body.  The previous shelter said it was due to kennel stress and laying on the cement floor since he would "eat" any blankets they gave him.  We right away put him on multiple feedings and he started gaining weight.  He also didn't seem to have a problem "eating" blankets here at FFAS but did like to ingest any stuffed toys! So he soon began to look like his healthy handsome self and quickly became a favorite here.
Watch Chico's videos here:
Chico was fortunately adopted by a dedicated supporter of Faithful Friends and has been enjoying his time outside of the shelter!
We wouldn't be able to save animals like Chico without your support. To donate to animals like Chico: https://bit.ly/FFASGiveNow