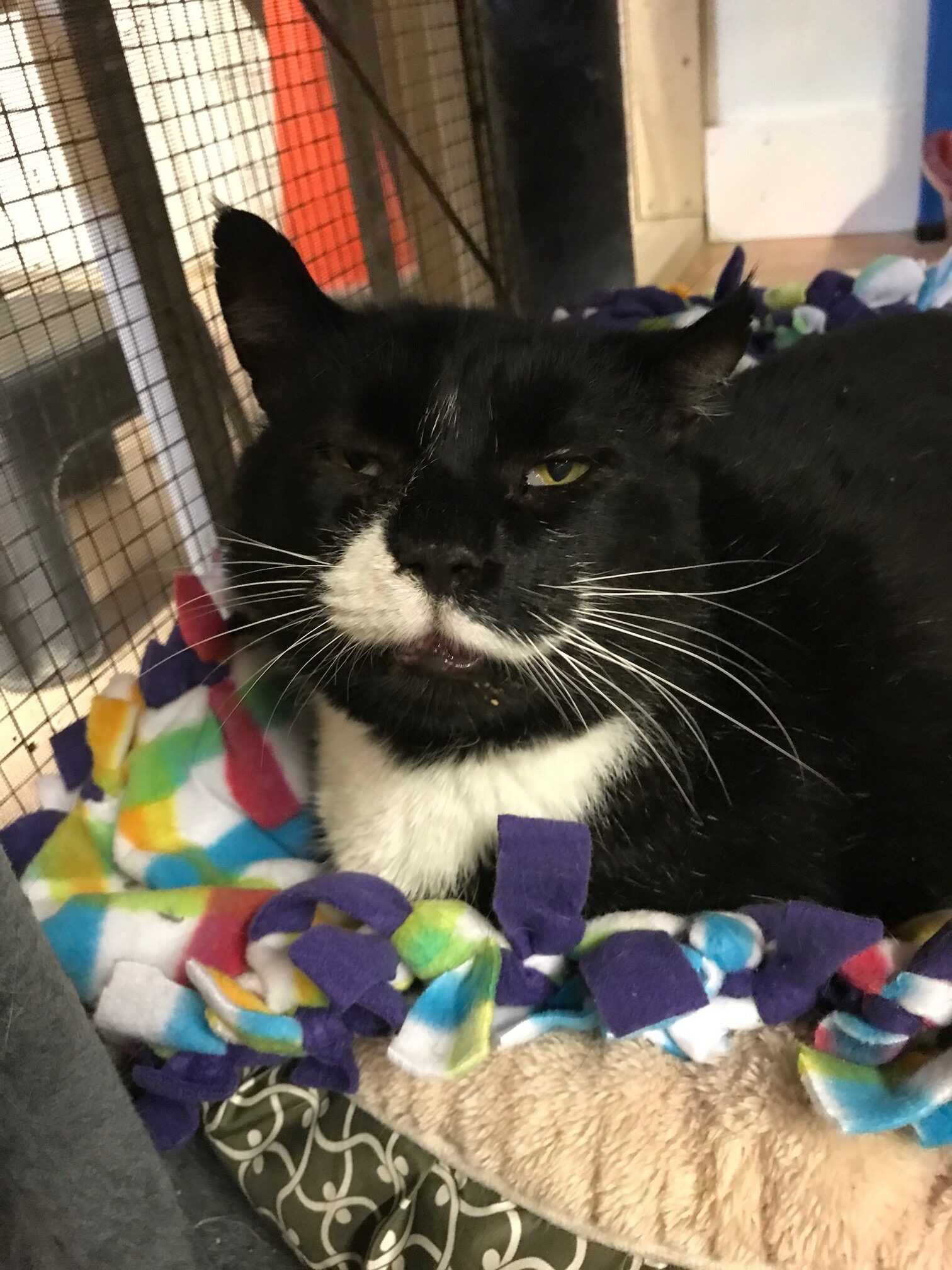 August 30,2021
Faithful Friends has a lot of long-term cats that have been with us for years and reside in our Cat Condo area. These cats tend to take a little more time to adjust to potential adopters as some have become too accustomed to shelter life. However, that does not mean they are not deserving of love and finding their Forever Home! Check out our Condo Cat Blog to meet some of these fine felines!
Cletis arrived at the shelter back in May of 2020 when his owner passed away. He was originally a stray, but everyone could see this friendly boy was not suited for outdoor life.
Anyone who has been into Cletis's Condo will immediately recognize this sweet boy as he will greet you as soon as you walk in. He just adores being pet and will rub right against your leg and give you a raspy meow to let you know he is ready and waiting.
He is Chronically Congested, which causes his meows and purrs to sound a little more growly than most, but it doesn't affect his overall wellbeing. Cletis is best friends with another Condo Cat named Otto. They can often be found snuggling up with each other, and it would be great if they could find a home together as well. Cletis would do well in a calm environment and would be fine with children's.
Don't forget to stop by the shelter and let Cletis greet you or fill out an Adoption App for him today!
Adoption Application