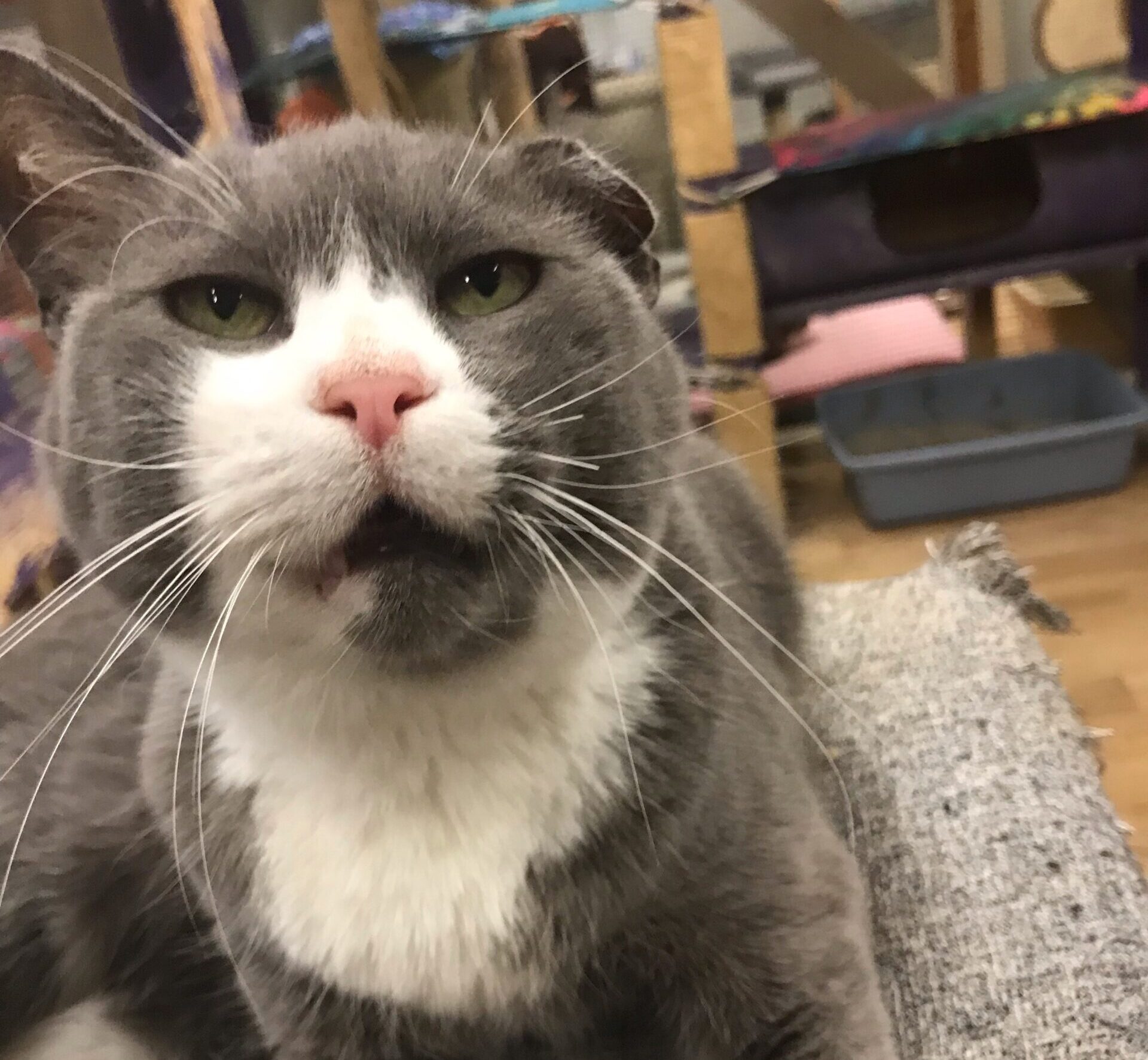 August 30,2021
Faithful Friends has a lot of long-term cats that have been with us for years and reside in our Cat Condo area. These cats tend to take a little more time to adjust to potential adopters as some have become too accustomed to shelter life. However, that does not mean they are not deserving of love and finding their Forever Home! Check out our Condo Cat Blog to meet some of these fine felines!
Schnookums came to the shelter back in 2016 when her owners dropped her off for surgery and never came back.
You may notice her odd ear. Schnookums had a hematoma that was removed, causing her ear to crinkle and appear the way it does. She is a shy but sweet girl who may take a little time to warm up to you. However, once she does, she is a complete lovebug. She gets along well with other cats but would do well in a quiet home without children.
Schnookums has patiently been waiting for her forever home to come find her, if this could be you, stop by the shelter and visit her today!
Adoption Application