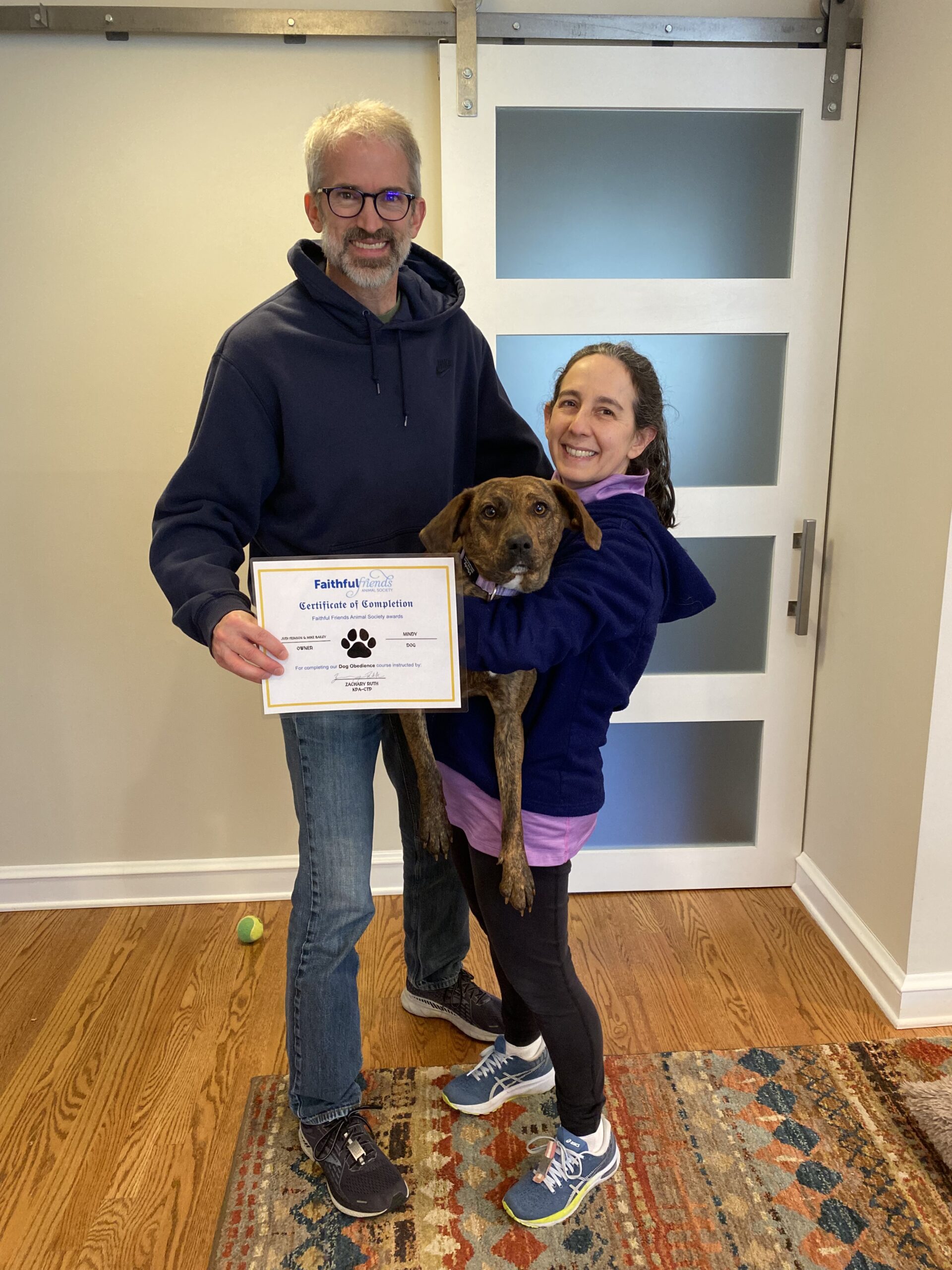 February 10,2023
Zach, one of our dog trainers and Canine Communication Specialist, is a Karen Pryor Academy Certified Training Partner.
This comprehensive program offers an in-depth curriculum that teaches both the science and the practice of dog training in particular and animal training generally, client teaching, canine behavior problem-solving, and dog training business management.
We are so grateful to have Zach on our team!
Judi and Mike, worked with Zach and their new young, energetic dog, Mindy, on basic obedience training. After six sessions and lots of practice in between, they were pleased to say that Mindy learned how to sit and walk into her crate on command. She also walks much better on a leash and was on her way to learning "down." Judi and Mike plan to continue reinforcing and practicing with Mindy until she has mastered the basics. They were extremely pleased with Zach as a trainer and were amazed by the way Mindy immediately responded to him. She was attentive and happy whenever he was around. Zach made sure to have each session both practical and fun.