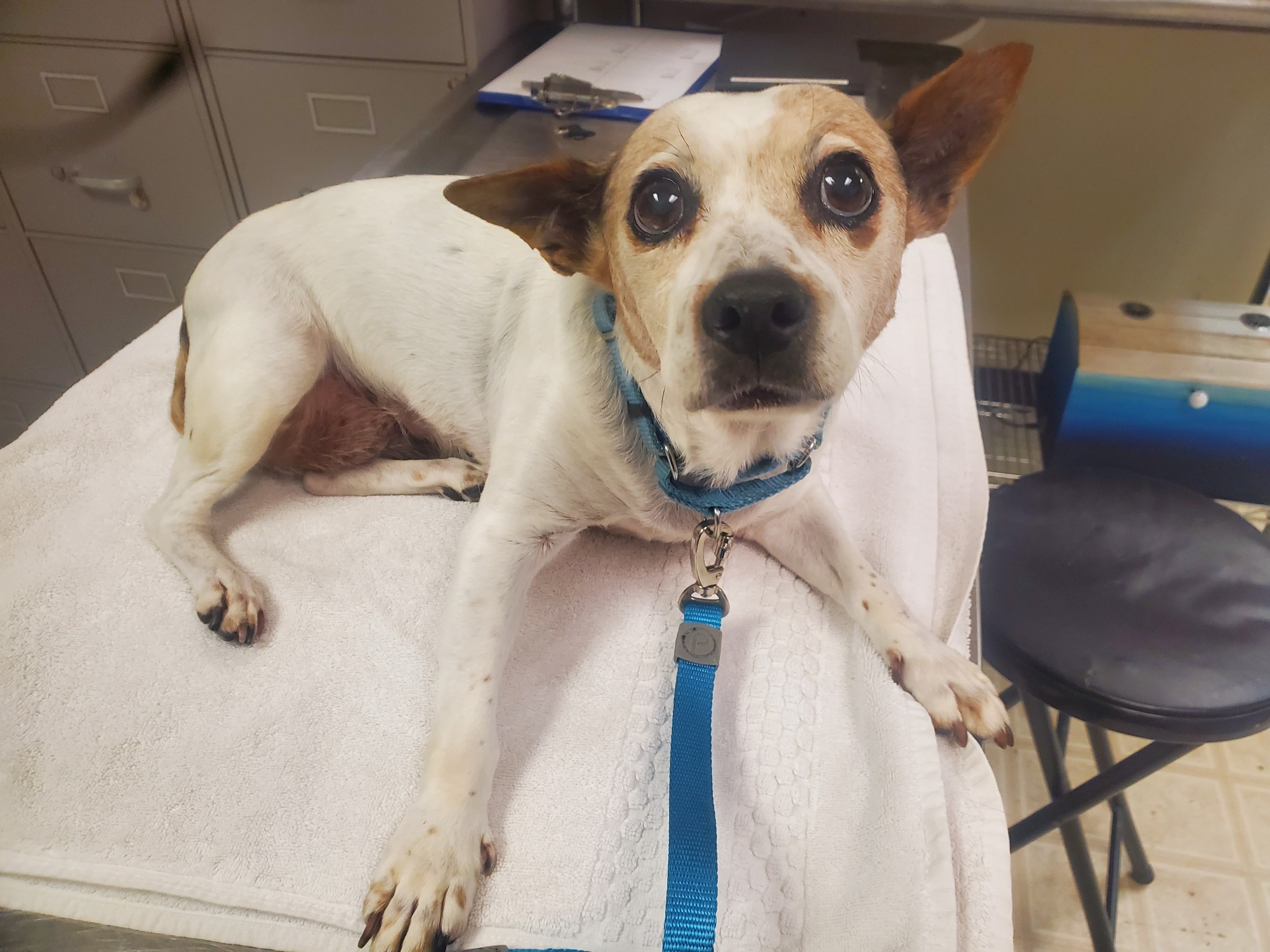 November 26,2021
Farrah was brought to Faithful Friends by a local rescue partner in July, but she did not have to wait very long at the shelter! She was placed in a foster-to-adopt home because she needed a little TLC. Farrah was overweight and needed to lose some pounds before she could get spayed. She also had a cough that needed to be cleared before the surgery. She was on two rounds of antibiotics, but she still had the cough. So, we sent Farrah to our friends at Longwood Veterinary Center where she had radiographs performed. The veterinarians found evidence of bronchitis and an enlarged heart. Farrah was put on medication and she did get better over time.
In November, Farrah began having trouble with her back legs. Her foster family brought her to the shelter where our veterinarian examined her and diagnosed Farrah with a slipped disc in her back. She was put on pain medications and antibiotics and she went back to her foster home. Unfortunately, although her walking improved Farrah began to experience low appetite, diarrhea, and sensitivity in her abdomen, so was brought back to the shelter. She stayed with us overnight where we kept a close eye on her, but she did not improve the next day so we brought her to a veterinary hospital for specialty care.
Farrah stayed in the hospital for several nights while the team stabilized her and gave her IV fluids. It's possible some of her symptoms were a reaction to one of the medications she was on, but she was stabilized and released. Farrah is now staying in a loving foster home while she recovers and we will keep you updated on her status.  The cost of her emergency care so far is $3,700.
Your donation to the Healing Touch Fund will help us with the cost of Farrah's care and will continue to help other pets like her get the urgent medical care they need to live happy healthy lives. Donate at www.healingtouchfund.org.