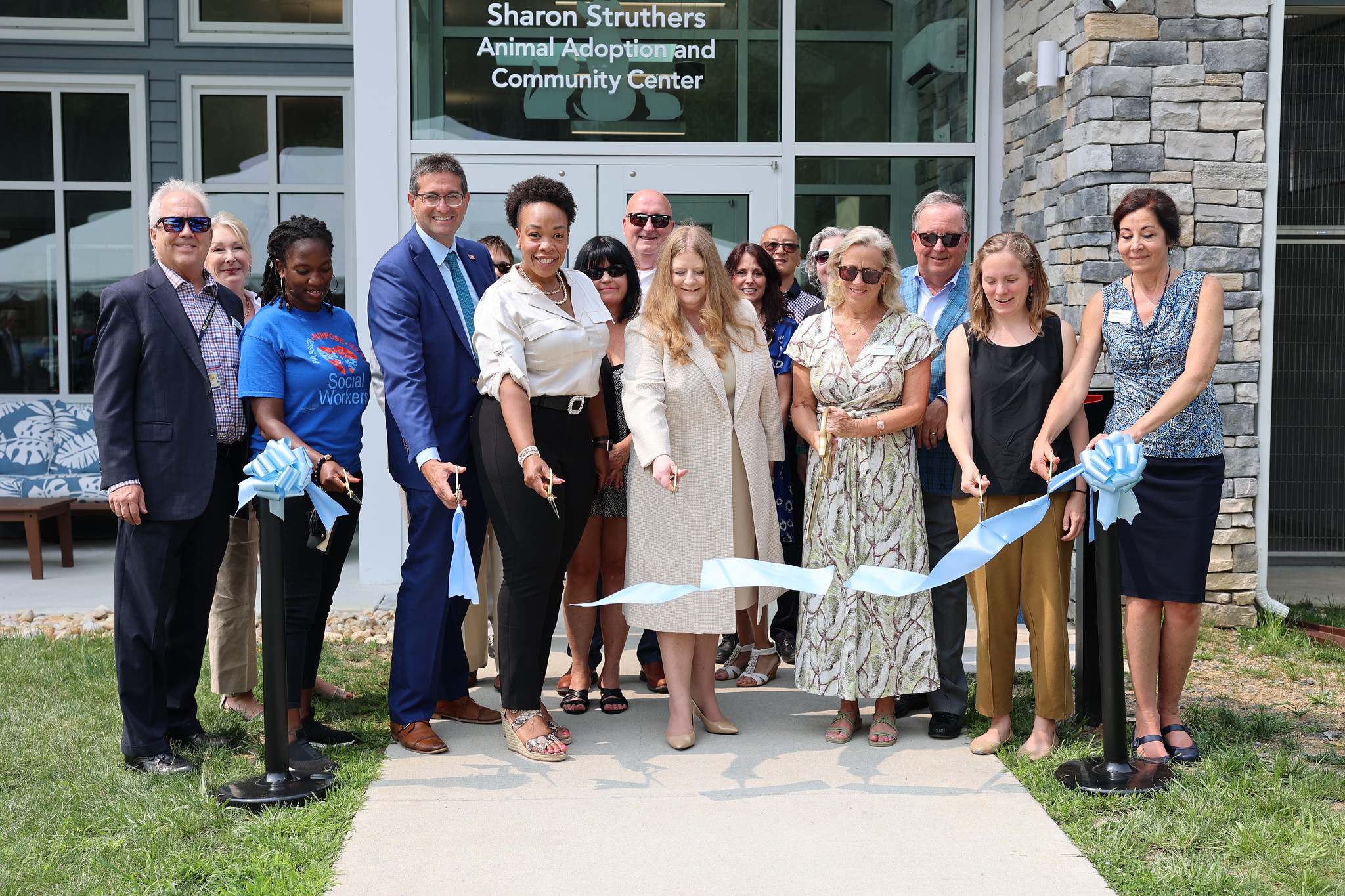 September 29,2023
Our new, purpose built animal shelter facility has become a reality with the opening of the Faithful Friends' Sharon Struthers Animal Adoption and Community Center. Located at 165 Airport Road in New Castle, Delaware, the center replaces our previous location off Maryland Ave.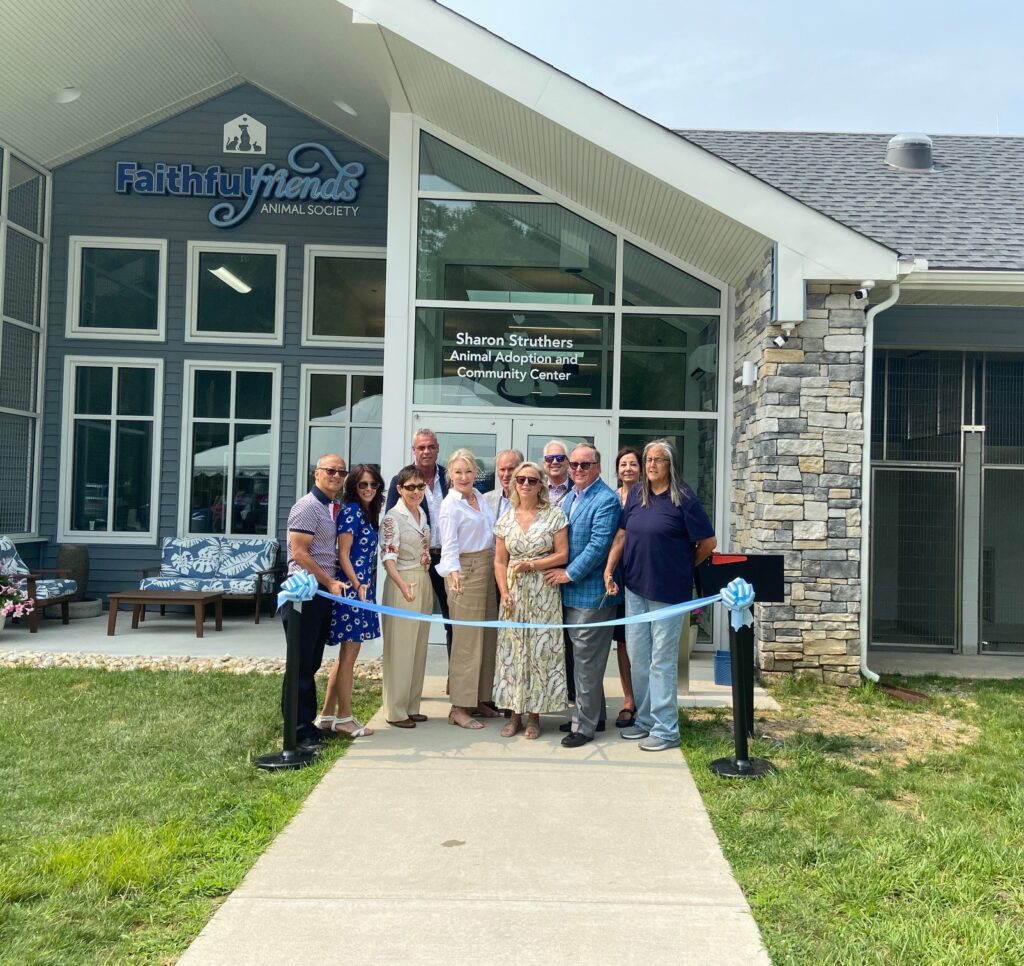 Our 17,500 square foot facility sits on more than 20 acres, gifted to us by the State of Delaware.
"We're finally here with our new building, it's 17,500 square feet with lots of bright sunlight, group living spaces for animals, and little patios," Jane Pierantozzi, Executive Director says. "It's just a wonderful facility. And our volunteer training education room as well will help us bring in more volunteers to help us with the animals."
Pierantozzi says pet owners will continue to have access to community veterinary care, a pet food bank, and obedience training at this facility. She adds they also have a pet lifeline that connects pet owners, or people who have found strays, with resources statewide.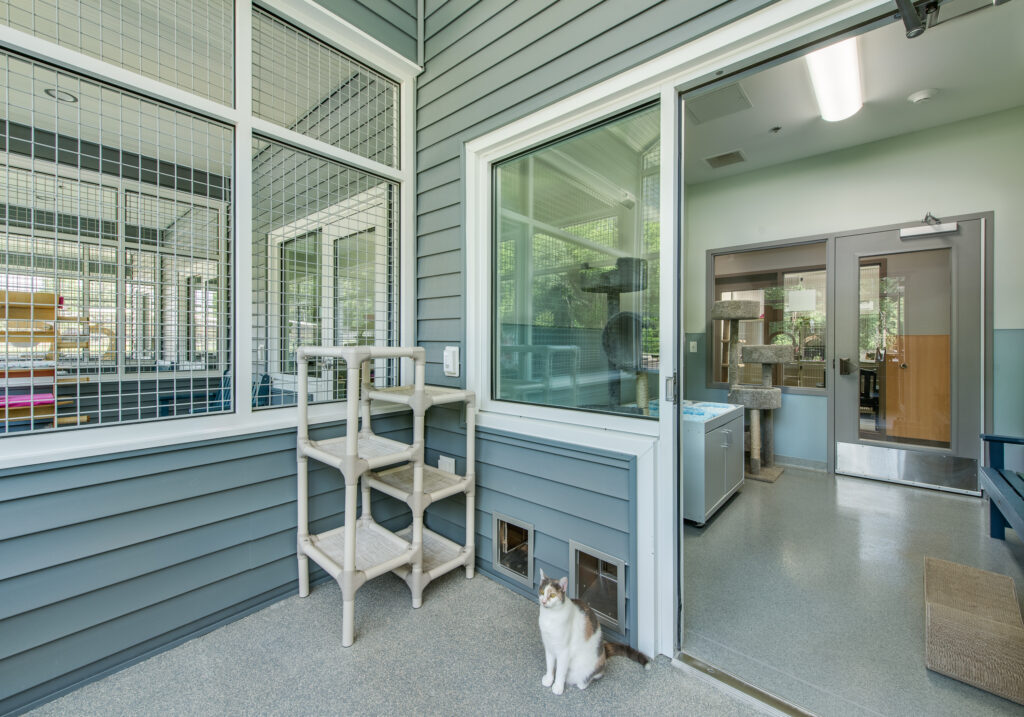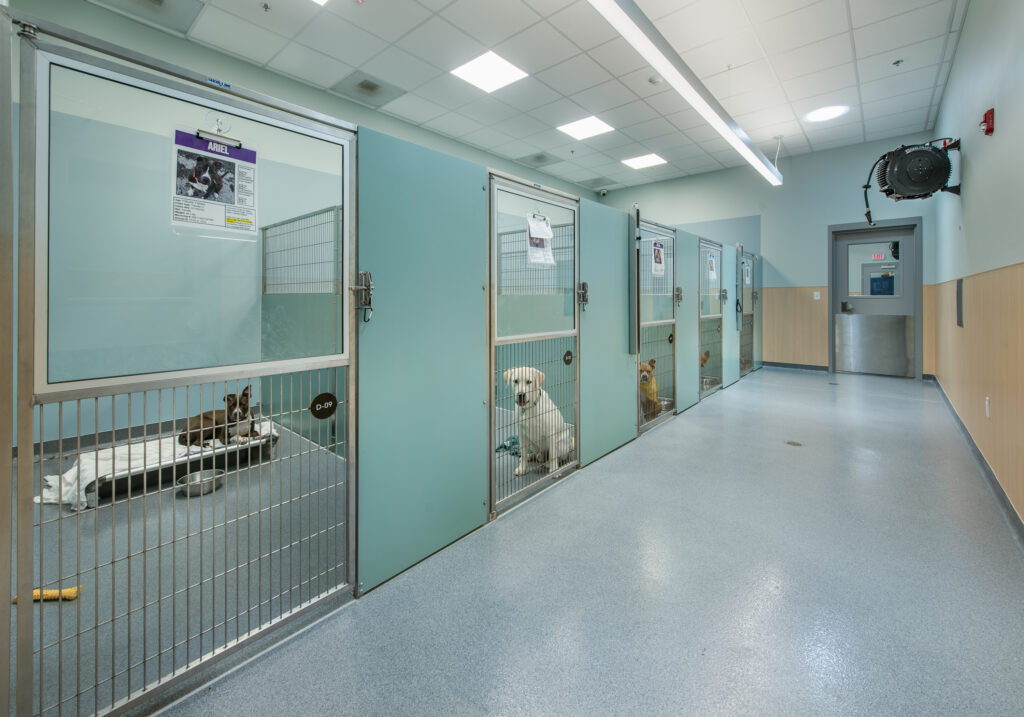 The building also features indoor/outdoor spaces for cats and dogs to enjoy fresh air and larger spaces. "We have space for about 65 dogs and about 200 cats and kittens, plus our foster care system which we support is another 300 animals," says Jane Pierantozzi. "We hope that the lifesaving will increase by 25% in two years because of the new location… and hopefully a 50% increase in four years."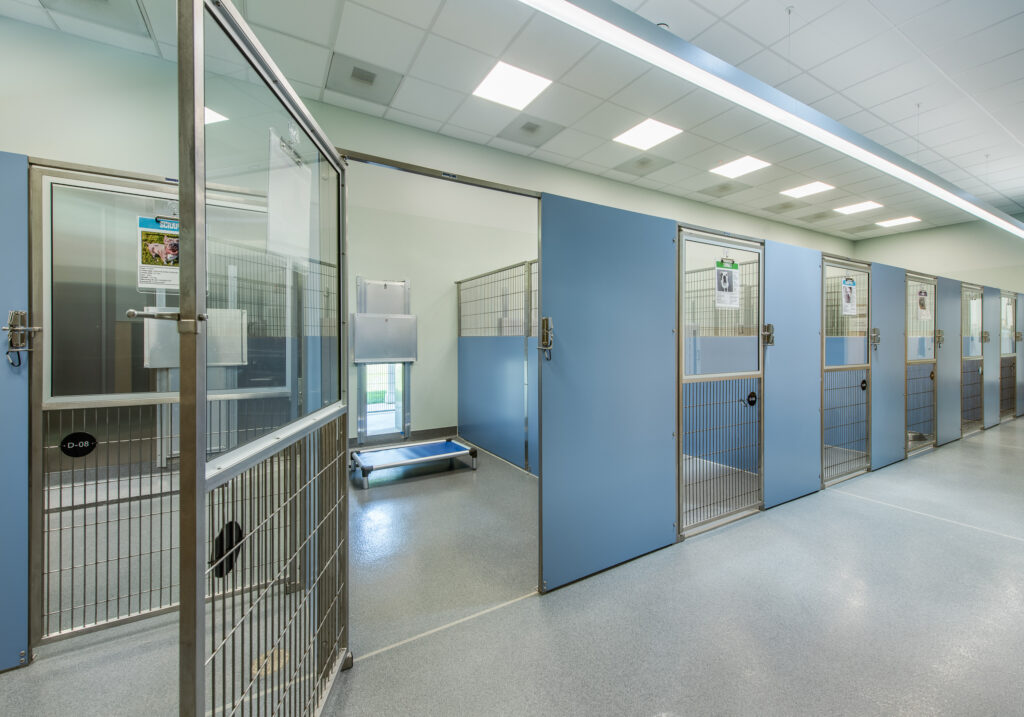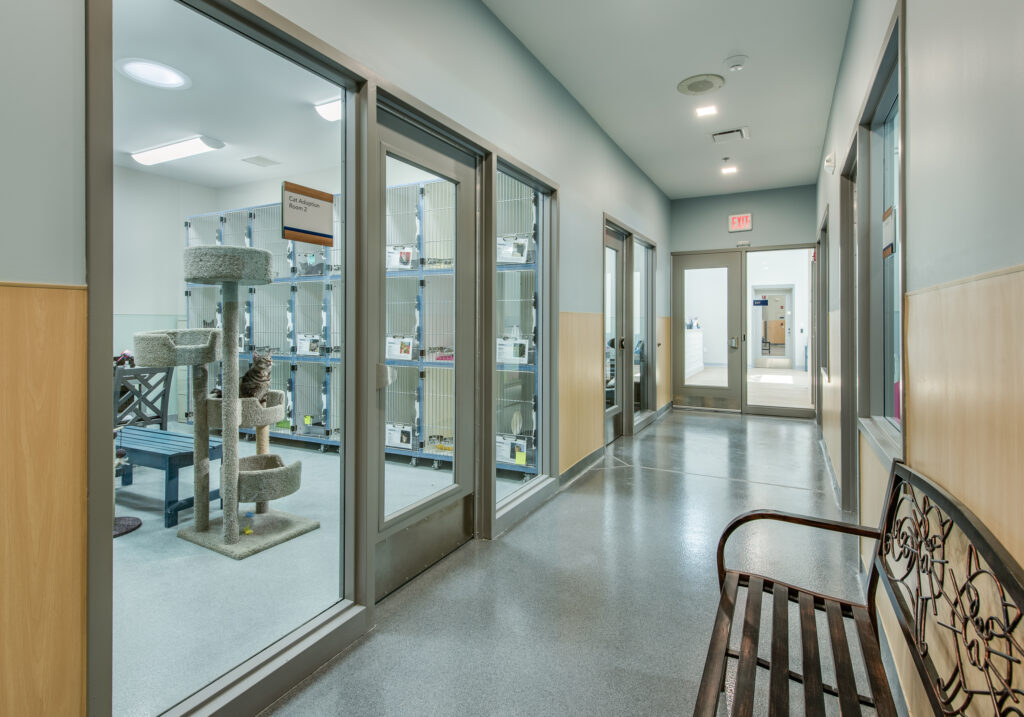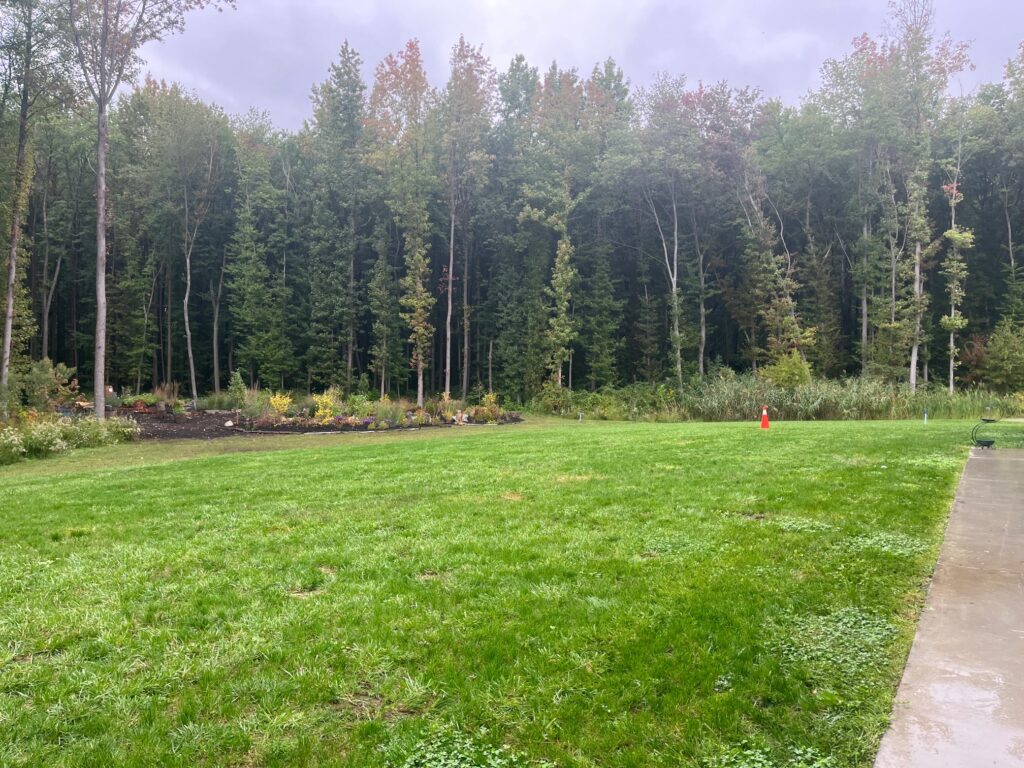 Set on 27 acres, the serene background is a massive improvement from the previous shelter on Germay Drive. Including outdoor play yards for dogs to interact with each other and potential adopters and their family pets. Wooded trails are included on the property for staff and volunteers to walk dogs, or take a short break outside.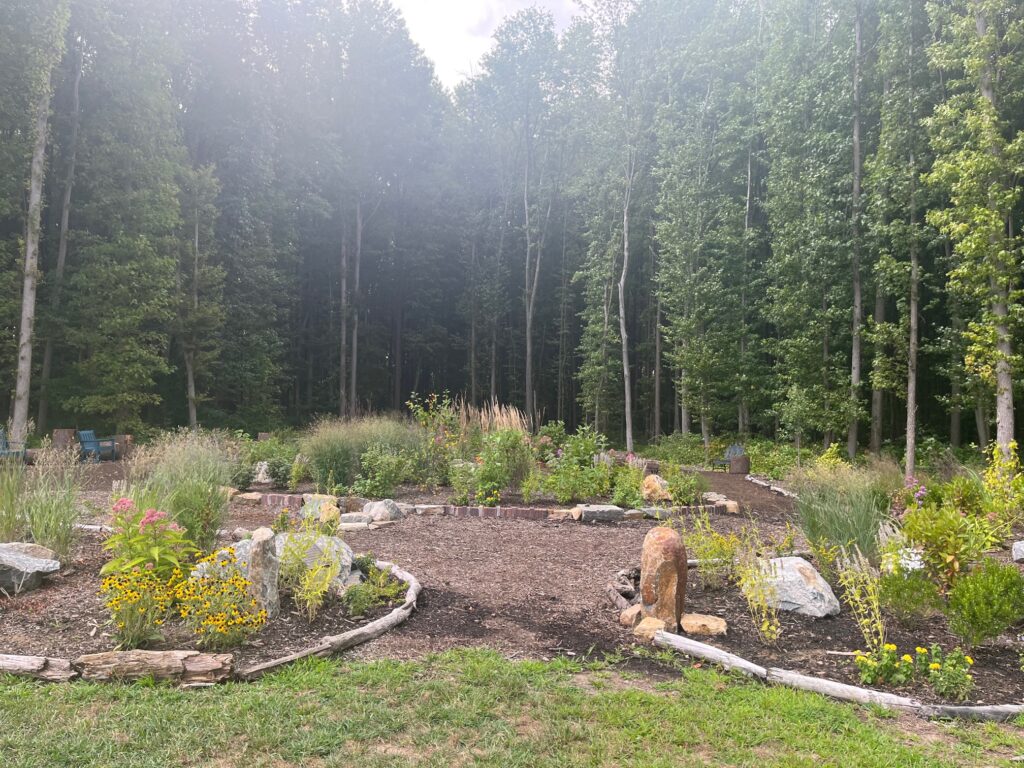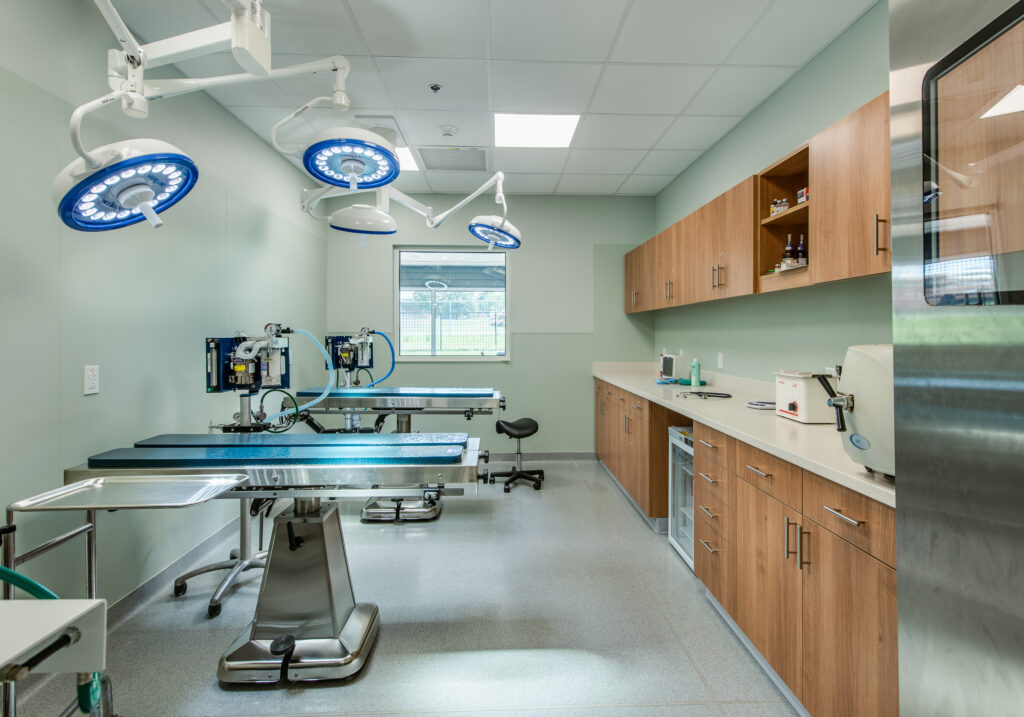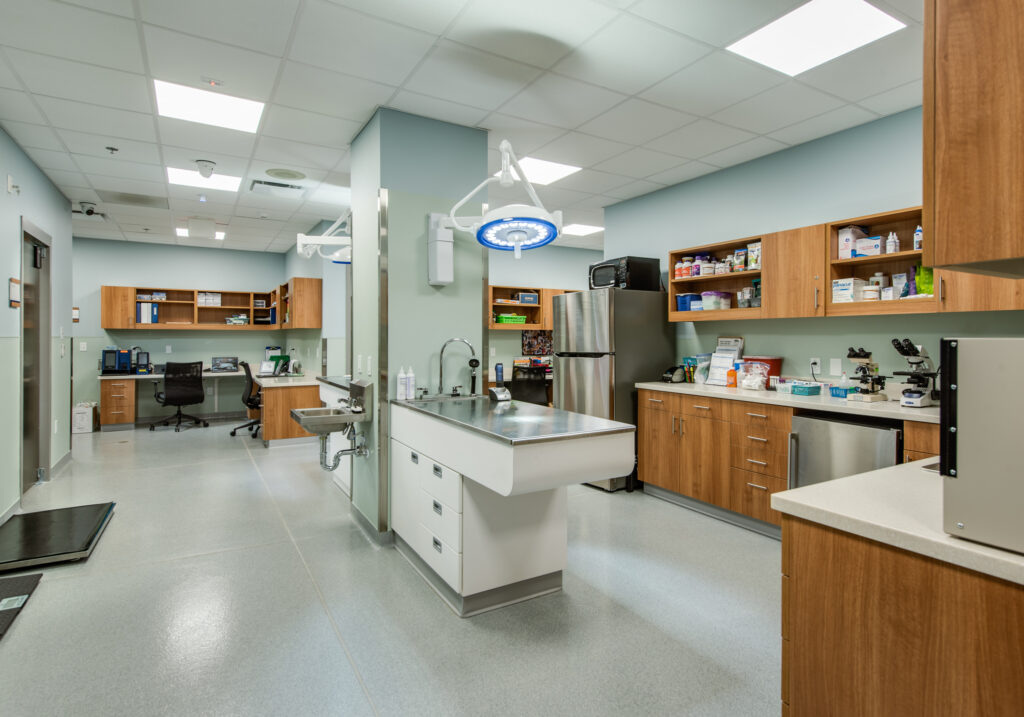 The new Faithful Friends' shelter includes a medical department for both shelter pets and the public, with a surgery room, exam rooms, and lab/pharmacy. Previously in two separate buildings, they are now housed under one roof.
The shelter pets will benefit from larger, more comfortable housing, including those with both indoor and outdoor access. Cat housing capacity has increased and our barn cats enjoy a beautiful new feral barn for them to bask in the sun and fresh air.
The newly added Volunteer and Training Room will allow us to expand our volunteer program.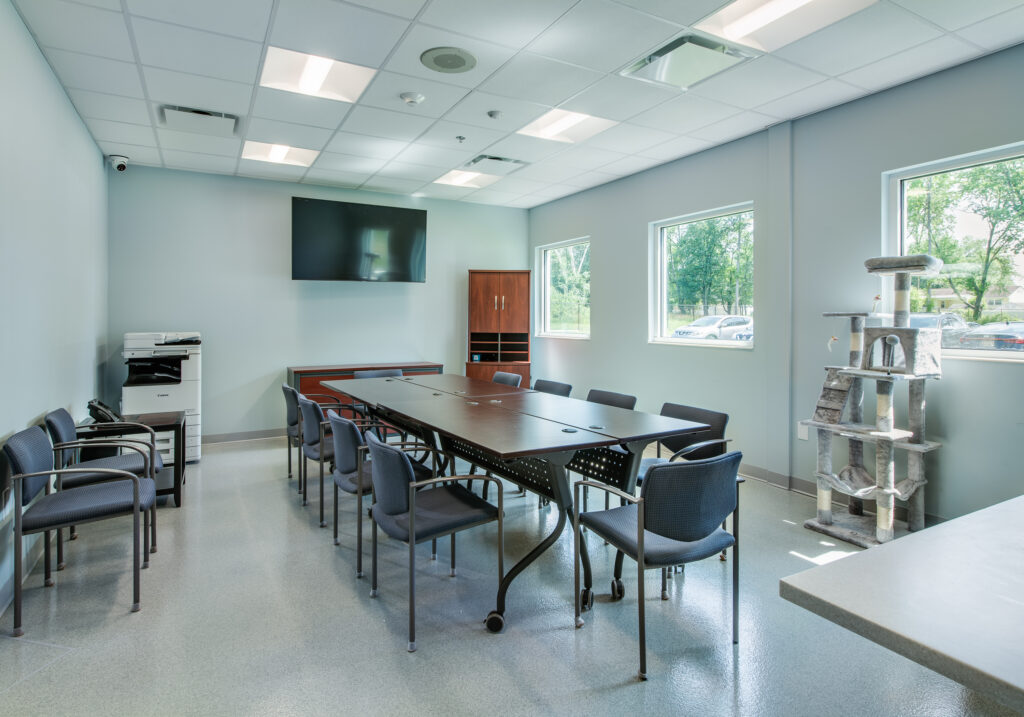 The Sharon Struthers Animal Adoption and Community Centers honors Mrs. Sharon Struthers. Struthers is a long-time advocate of Faithful Friends and other Delaware-based non-profits. Ric and Sharon Struthers provided a generous lead gift to make our shelter a possibility. Since 2012, the Struthers have supported Faithful Friends, as volunteers, and donors and Sharon serves as the Vice President of our Board, and even adoptrf a few special pets from Faithful Friends.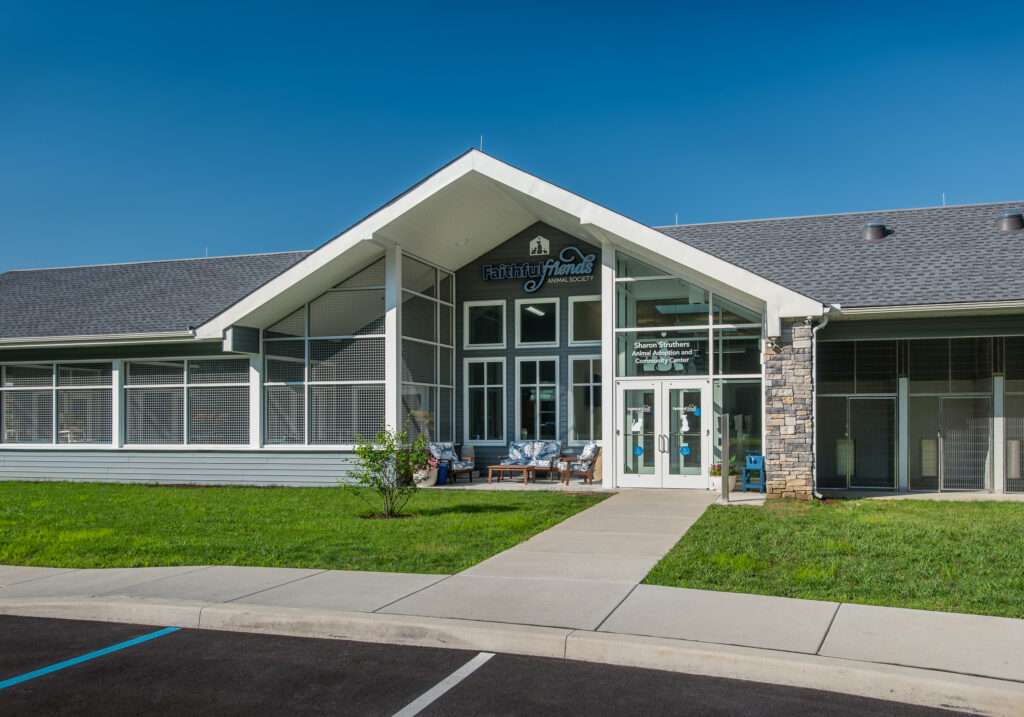 We are grateful and appreciative of every donor who made this shelter a possibility. You can see our major donor wall, recognizing those who gave over $10,000 and dedications throughout the shelter, named after supporters of all levels.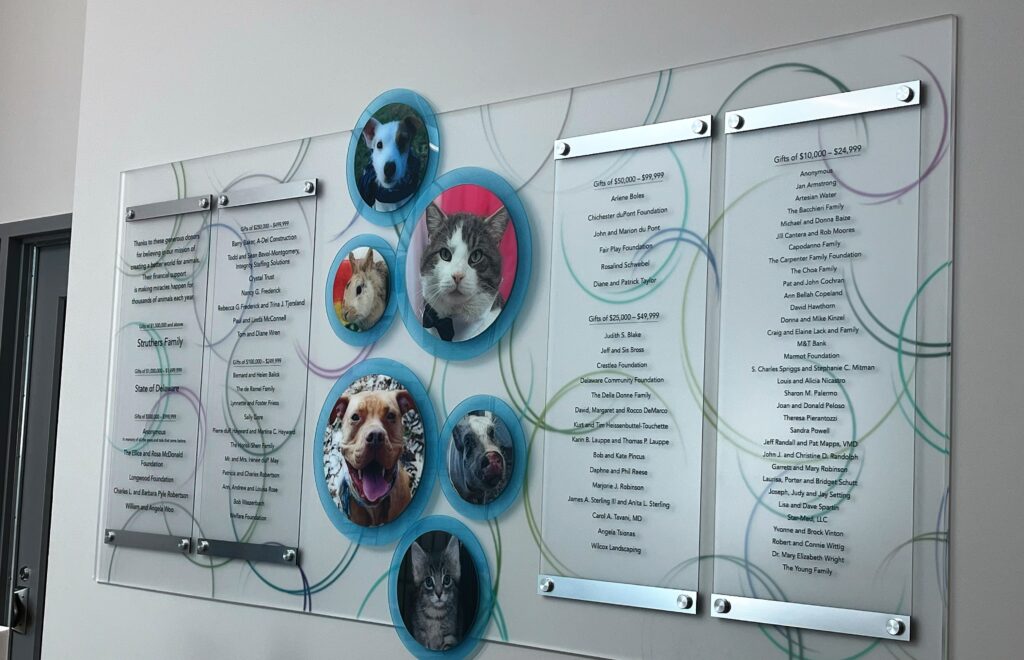 You can watch our Grand Opening and Ribbon Cutting Ceremony HERE
Come visit us during our NEW adoption hours: Wed. – Fri. noon – 7 p.m. & Sat. noon – 5 p.m.