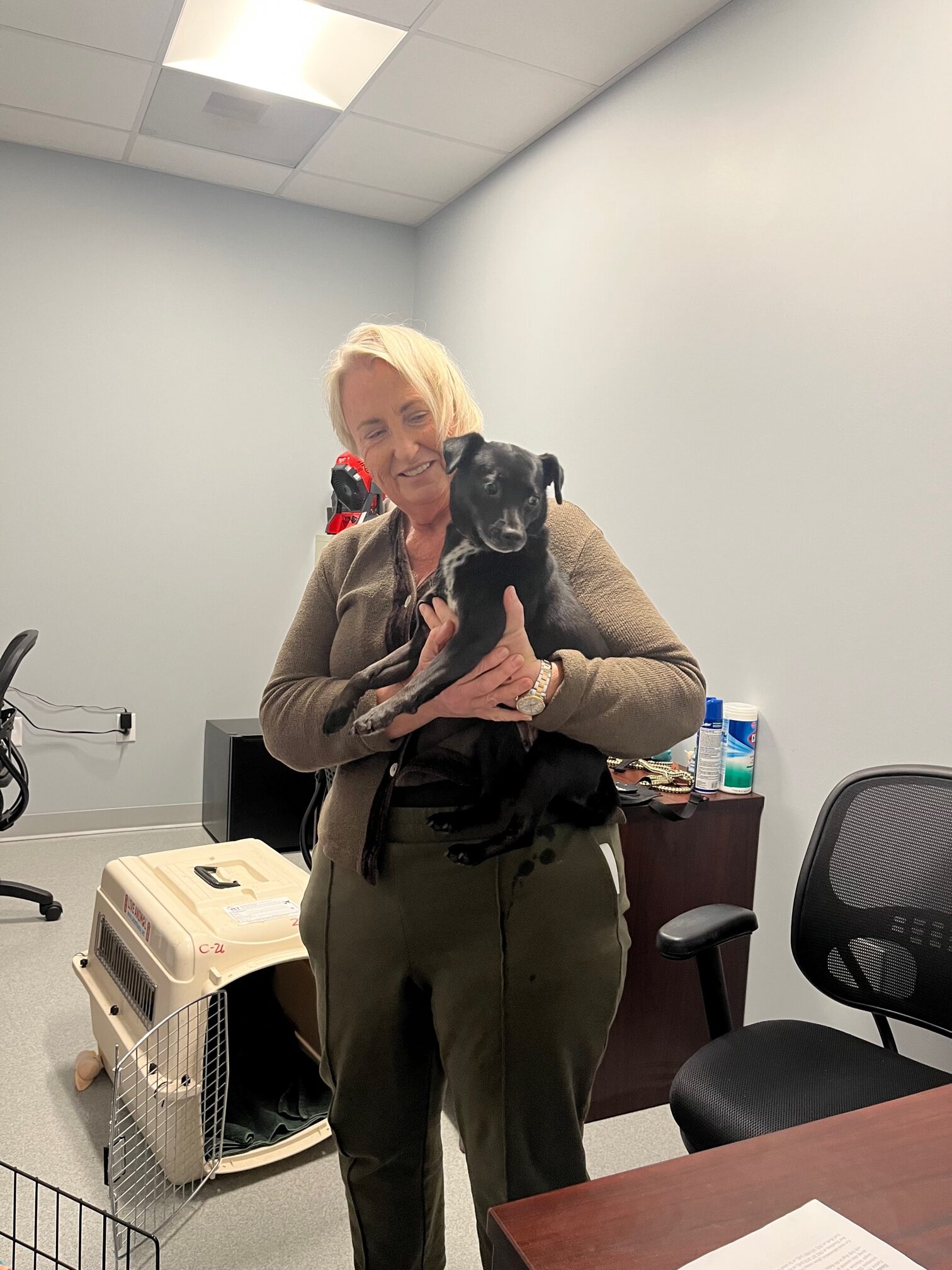 September 29,2023
Last week, a volunteer with Delco Dawgs was able to trap a small stray dog that had eluded them for months and brought her to us! The small black dog, now known as Ellie, was scared, anxious, and had heartworms. She had a microchip which we thought would help us find her owners, but unfortunately, it was unregistered. That is when we turned to Microchip Help for help tracking down the original owners of the microchip. After several hours of calls, they matched the Microchip to Main Line Animal Rescue and Ellie was officially "found!" She had gone missing from her owner, after being adopted, on April 17th, 2022. Since then she had been fending for herself without heartworm medication. She had been transported from Louisiana as part of a Heartworm grant. After several sightings throughout the year and a half, they had almost given up hope she was still alive.
On Wednesday, September 27th, we were able to reunite Ellie with the Site Director, Nichola Redmond, and Volunteer, Denise, of Main Line Animal Rescue! She will go back to their rescue where she will receive her much-needed heartworm treatment!
We are so grateful that several animal welfare organizations were able to come together to save the life of sweet Ellie!