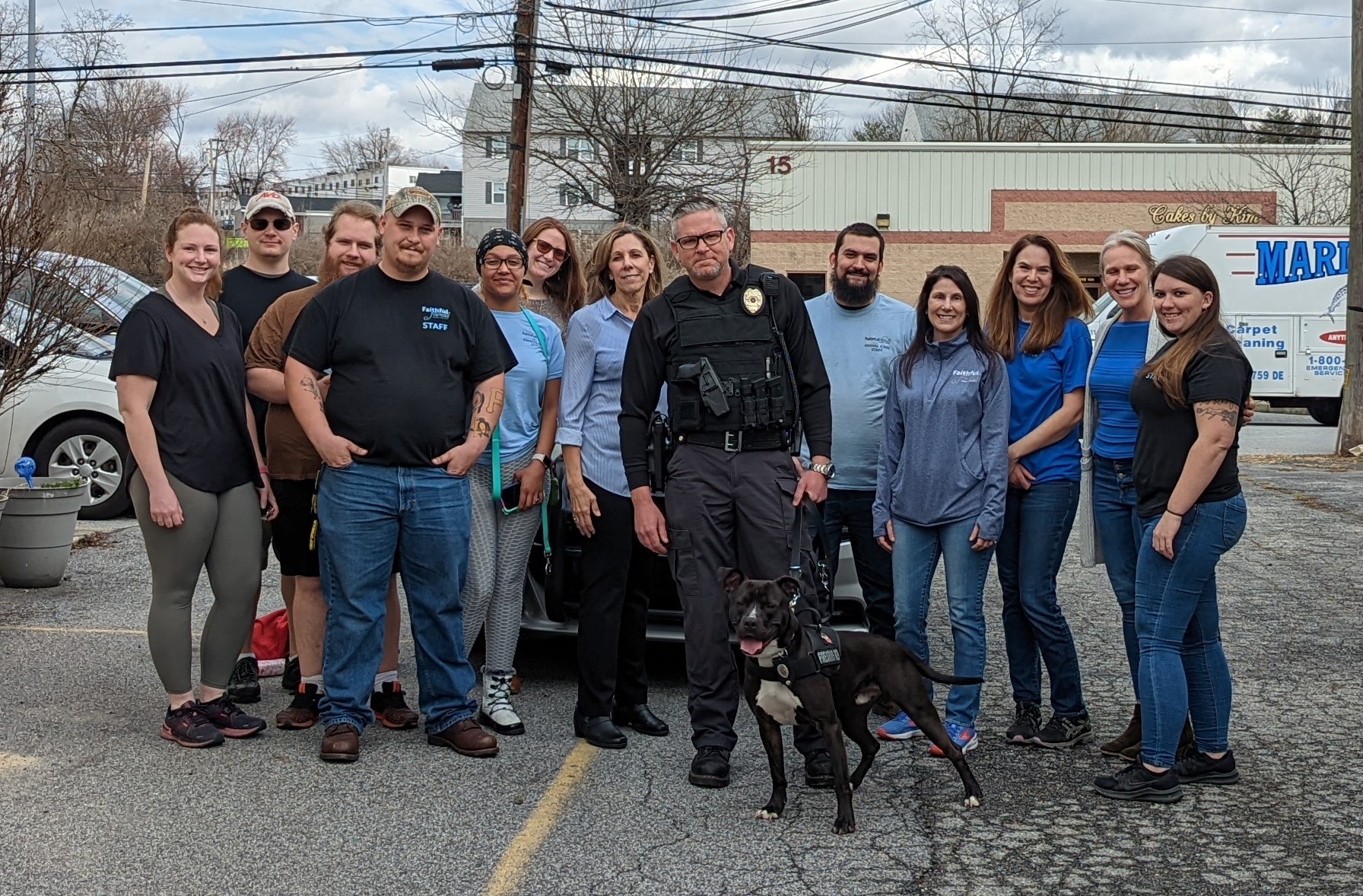 February 25,2022
A VIP – Very Important Pup – came back to visit our staff and volunteers after finding his perfect forever home and career!
Jack was in the care of Faithful Friends for several months in 2021 after he was purchased from someone on the streets of Wilmington, and the good samaritan brought him to a staff member at Faithful Friends for help. Jack was placed in three different homes and returned each time due to his high energy and incompatibility.
Each time Jack came back to the shelter he became increasingly stressed, depressed, and anxious due to the change. Jack craves being in a home, loves being next to a human, and truly strives to please those around him.
With the power of social media and a viral TikTok, Rick, a police officer saw Jack and knew he would be the right dog for the job! Jack went through initial evaluations with our friends at Trainer Borough Police Department for Sector K9s Rescue2Resource Program. We were thrilled to hear that he had PASSED, classifying him as a 1 in 1,000 dog to be a candidate for training to be an official detection dog! Jack now works full-time with his dad as an official detection dog! He even has his very own police badge.
Recently, Officer Rick brought Jack to show Faithful Friends how great he is doing and let us know they will be attending additional training together Jack loved visiting our staff and volunteers and even remembered those who took care of him while he was here. While we were so happy to see him and reunite for an afternoon, we are even happier to see him thriving in his forever home.