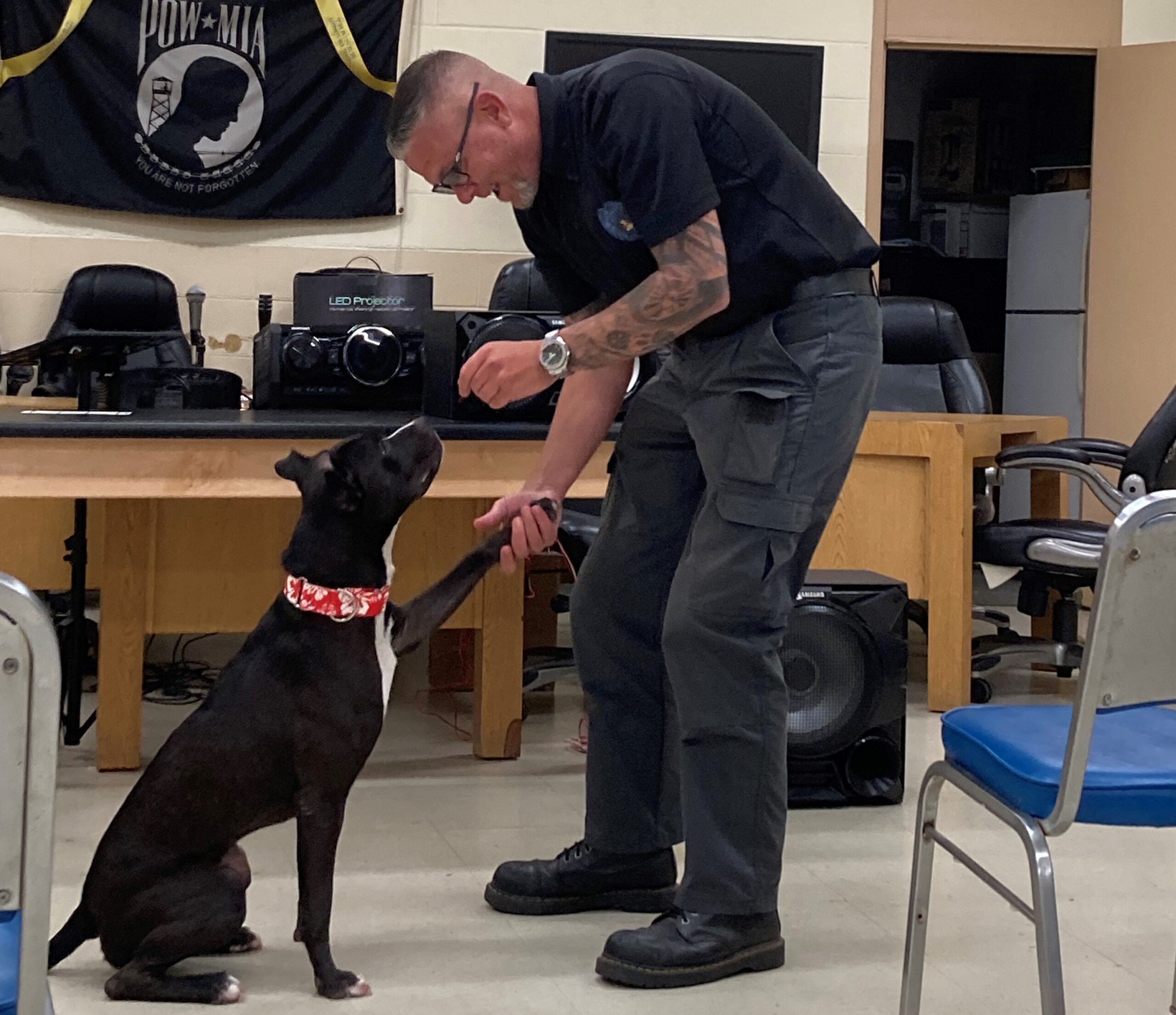 August 11,2021
Jack has been in the care of Faithful Friends since May of 2021 after he was purchased from someone on the streets of Wilmington. The individual who purchased Jack did so because they were worried for his safety. They brought him to a staff member at Faithful Friends for help. Jack was placed in three different homes, but each time he was returned because it did not work out. He had too much energy for two of those homes. In the third home, there was another dog who ultimately wasn't a match for Jack's boisterous personality.
Each time Jack came back to the shelter he became increasingly stressed, depressed, and anxious due to the change. Jack craves being in a home, loves being next to a human, and truly strives to please those around him. We took a lot of photos and videos of Jack and we continued to promote his story and the type of home he needed. One of those videos went viral and someone very special saw it!
The result of that viral video is an exciting potential placement for Jack! Thanks to a new friend who is a dedicated member of the Trainer Borough Police Department and Sector K9s Rescue2Resource Program, Jack successfully passed initial evaluations classifying him as 1 in 1,000 dogs, and making him a candidate for training to be an official detection dog!
To complete Jack's training, WE NEED YOUR HELP!
We have agreed to raise the funds needed to cover the cost of Jack's training, which is being offered at a discount rate of $7,000. This positive-based training, performed by skilled K9 trainers, will tap into Jack's full potential and ultimately see if he can become Faithful Friends' next rags-to-riches story! Jack has shown that he has the drive and desire to work and we are so excited to see where his story goes.
Any funds raised above $7,000 will go to help the next shelter dog candidate for this special training.
Read his most recent update: https://bit.ly/JackFFAS