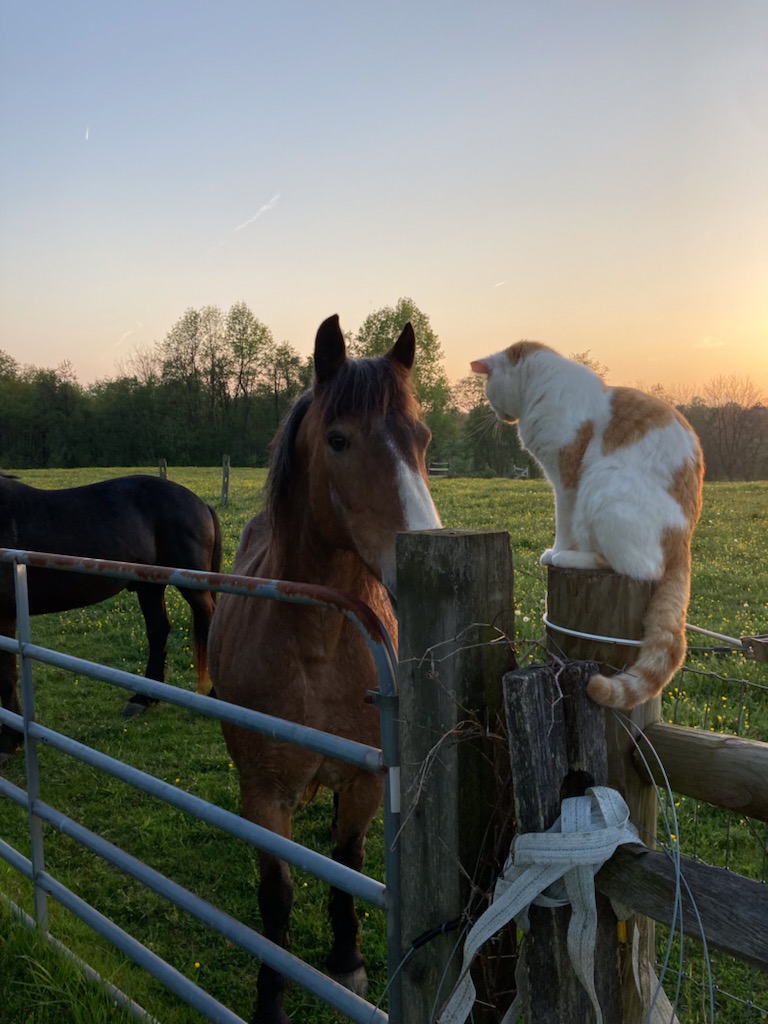 May 13,2022
Smog, an outside cat, came to our shelter in December 2021 because his caretaker could no longer provide for him. We were able to find a trusted and caring barn placement for Smog and he began his new life on a farm! Last month, his caretaker, Sue, had neighbors come over to visit, including a little boy. It was love and first sight and Smog followed the little boy home that night. No matter how many times the neighbors brought Smog home, he returned to their house.
Soon Sue reached out to us and asked if Smog could live with her neighbors permanently because the whole family was so attached to him. We agreed that as long as Smog is happy and cared for, that's all that matters! Things are going well and Sue thinks after a few weeks Smog might even move inside the neighbor's house. For now, he has access to a large barn, and a cat house on the porch so he can be closer to his new family.
Donate HERE to help more animals in need.