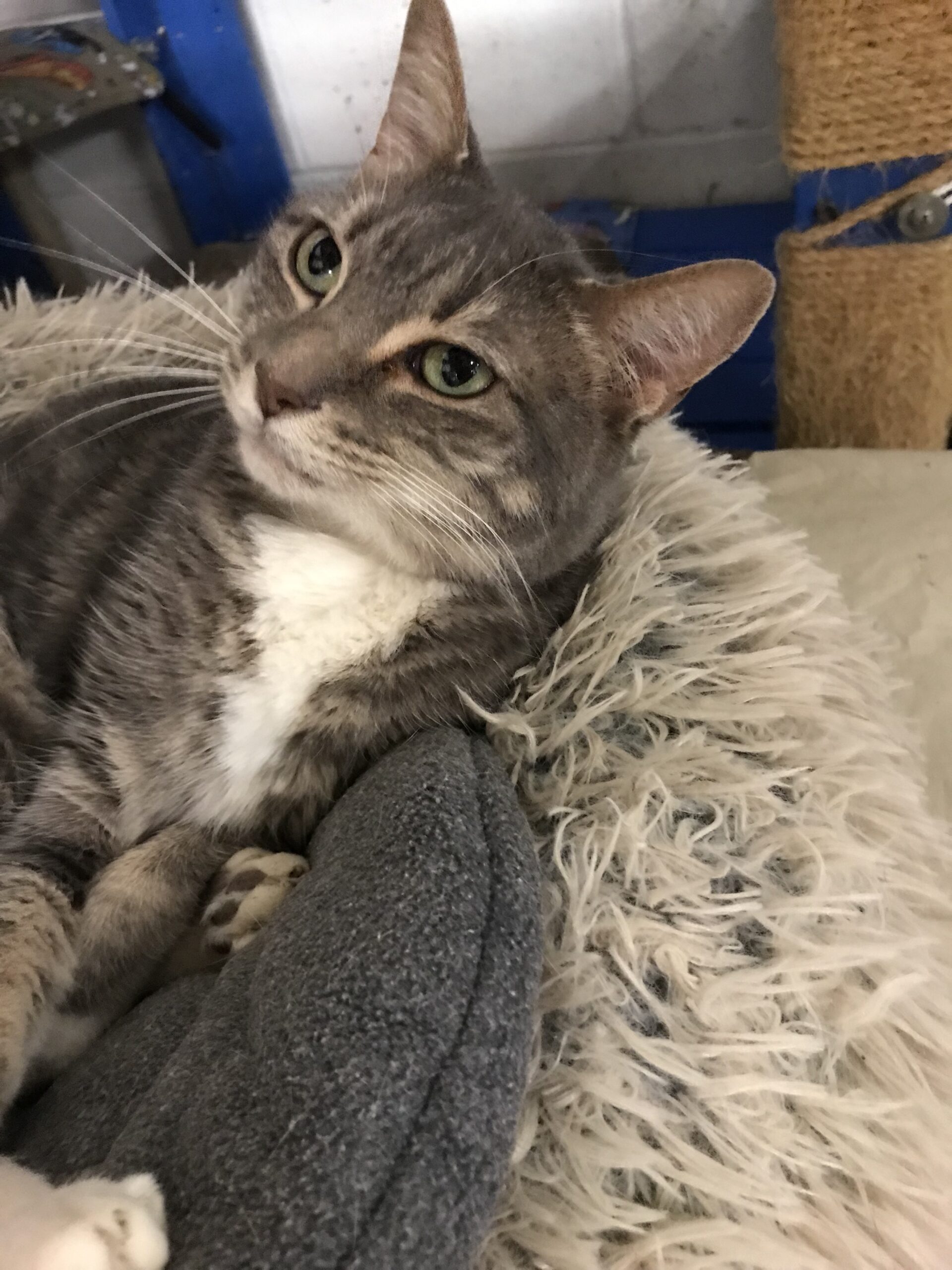 October 12,2021
Faithful Friends has a lot of long-term cats that have been with us for years and reside in our Cat Condo area. These cats tend to take a little more time to adjust to potential adopters as some have become too accustomed to shelter life. However, that does not mean they are not deserving of love and finding their Forever Home!
Say Hello to Stella!
This beautiful grey gal is 5 1/2 years old and as sweet as can be! She came to Faithful Friends in August of 2020 when her owner could no longer care for her. Stella gets along well with the other cats in her condo and can often be found snuggling up with them in a cat bed. She has the brightest emerald eyes, which she will use to coerce you into giving her love. She enjoys being pet and will stretch out to grab your hand when you decide to pull it away.
Come to the shelter to visit Stella, and she will steal your heart!
Adoption Application