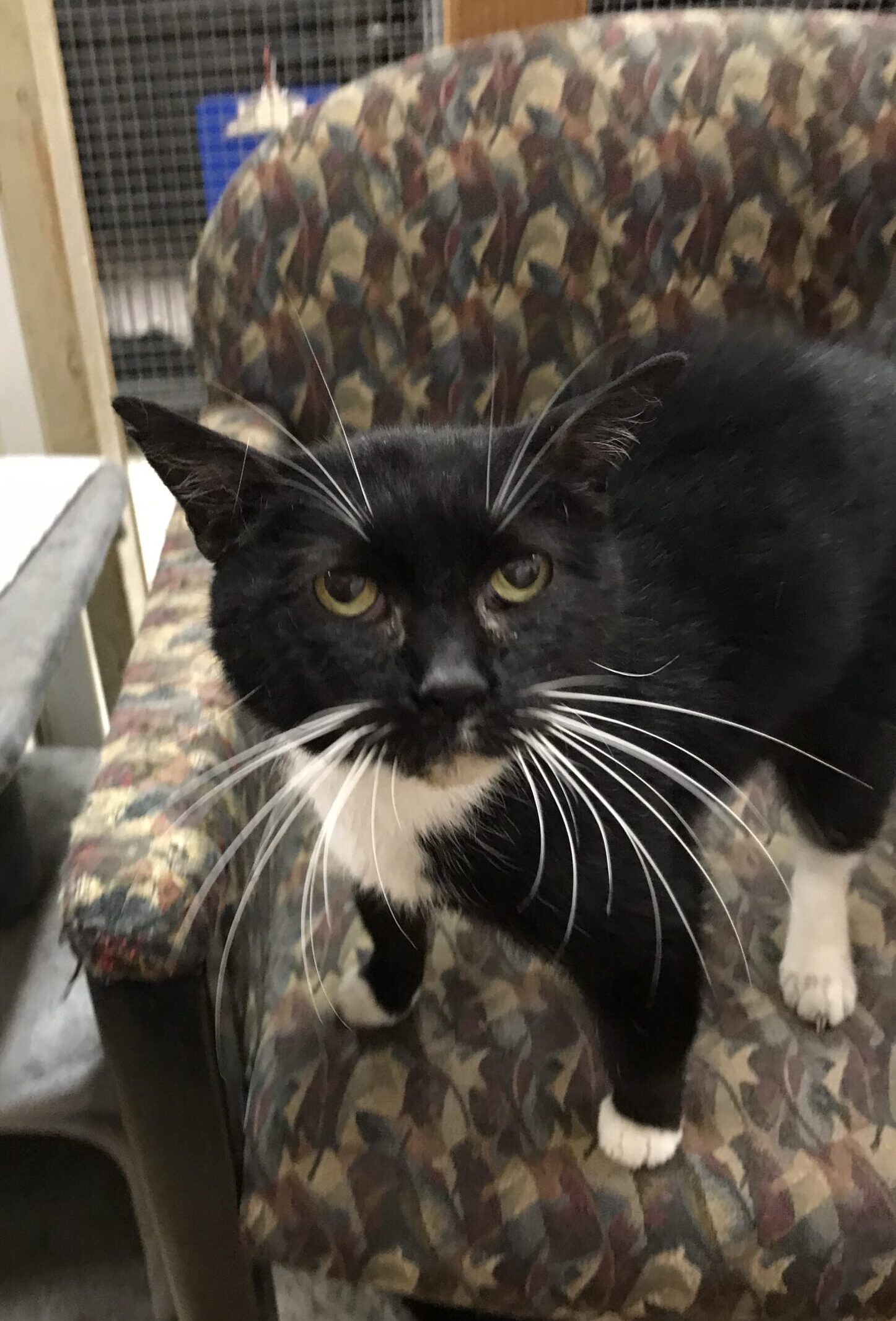 October 12,2021
Faithful Friends has a lot of long-term cats that have been with us for years and reside in our Cat Condo area. These cats tend to take a little more time to adjust to potential adopters as some have become too accustomed to shelter life. However, that does not mean they are not deserving of love and finding their Forever Home!
Meet Bertha, this old gal came to Faithful Friends back in 2011 as part of the TNR program and has been with us ever since.
Now at the age of 13, Bertha is hoping her time has finally come, and someone will give her a home all her own.
Bertha is incredibly loving, and one of the first cats to greet you when you enter her condo. She loves head scratches and will follow you wherever you go in the Condo for the chance to get a few more pets in! Bertha would do well in a quiet home, where she can enjoy her humans company and lounge around.
Stop by the shelter today and bring Bertha home!
Adoption Application