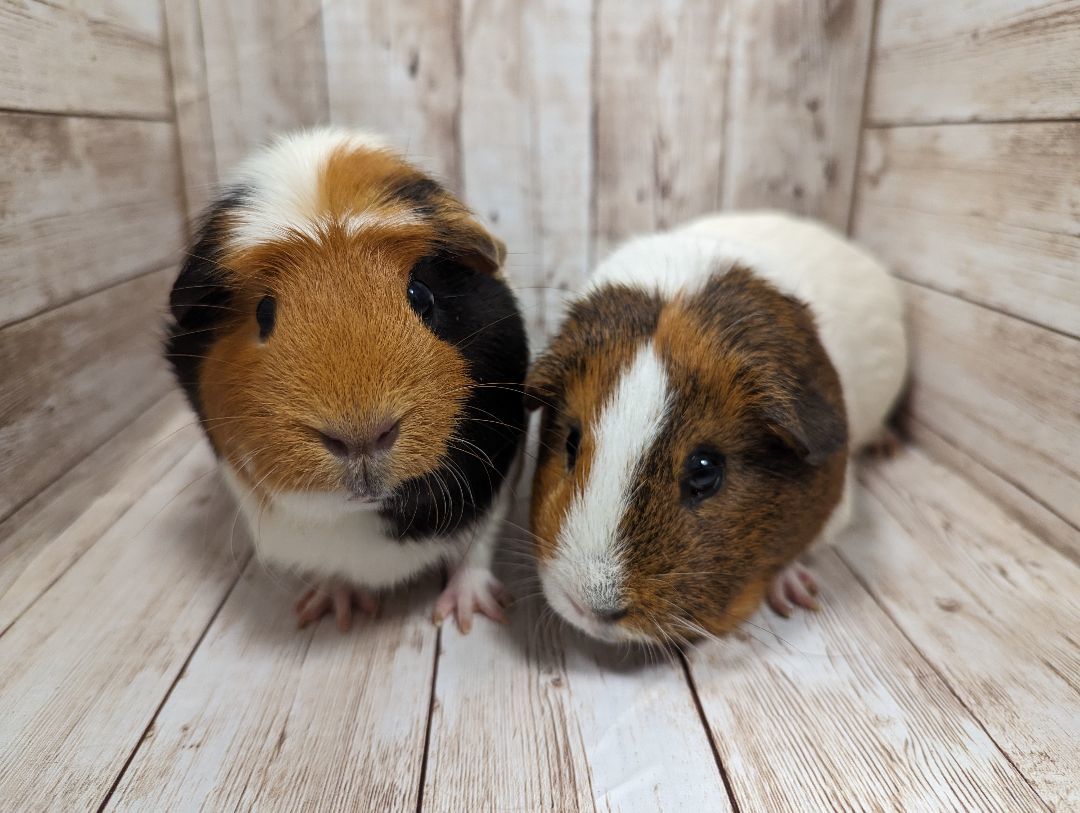 October 23,2023
In late October, two female guinea pigs, Alice and Snow, found themselves facing a new beginning when they were surrendered to Faithful Friends Animal Society. Their previous owner, unable to continue caring for them, made the difficult decision to seek help from the shelter.
Both Alice and Snow are a bundle of energy, often seen darting around their enclosure, emitting tiny squeaks (and oinks) of excitement. Their enthusiasm is infectious, brightening the days of both the shelter's volunteers and visitors.
Both Alice and Snow were adopted at the end of October and will spend the holidays in a forever home!