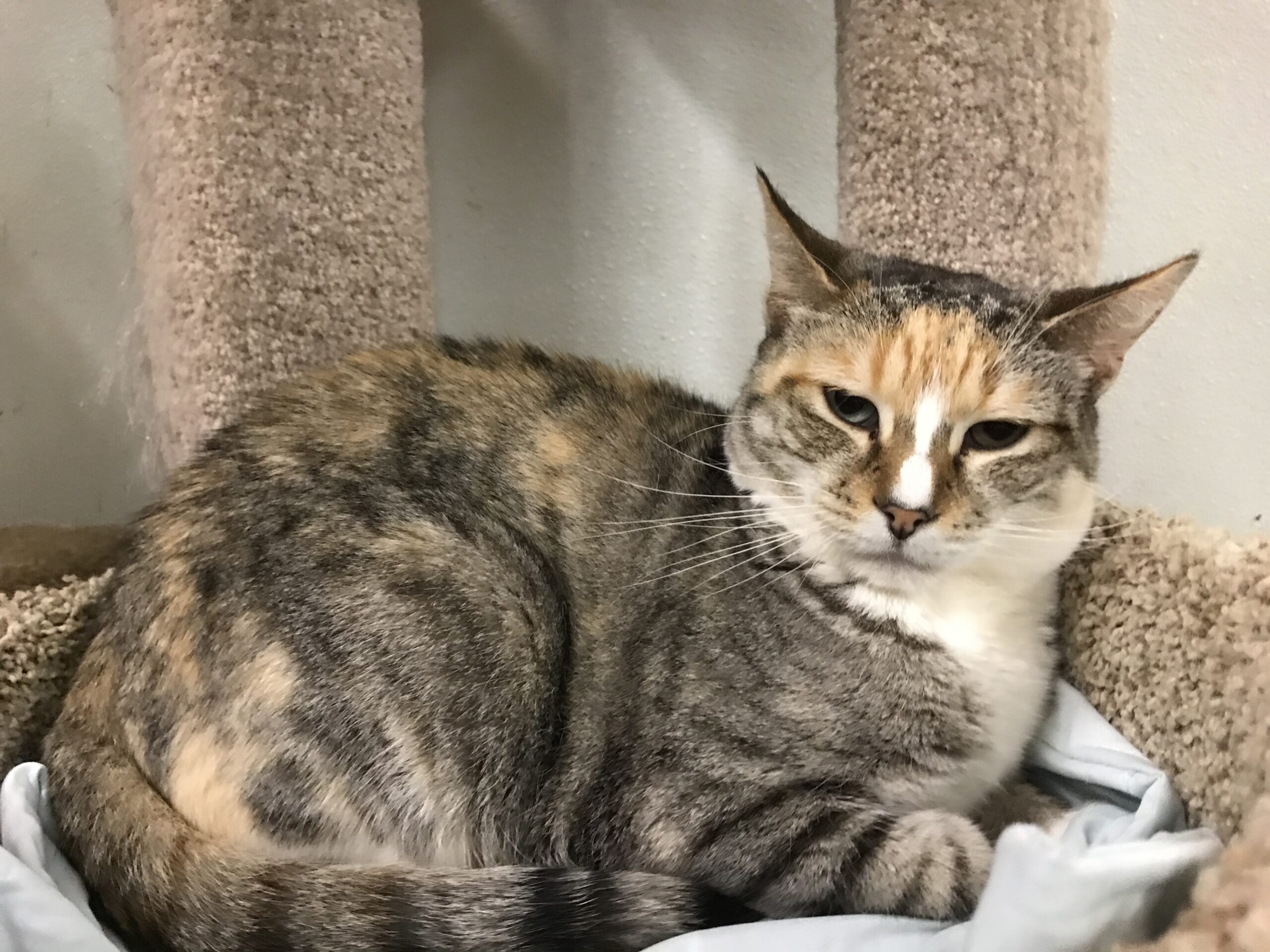 September 21,2021
Faithful Friends has a lot of long-term cats that have been with us for years and reside in our Cat Condo area. These cats tend to take a little more time to adjust to potential adopters as some have become too accustomed to shelter life. However, that does not mean they are not deserving of love and finding their Forever Home!
Chilly came to the shelter back in 2017 after being abandoned outside. She has been a resident of our condos every since.
Initially, Chilly was very skittish and would run and hide whenever she saw a person, however, she has come a long way since then and will now accept pets. Chilly would do best in a home without children, dogs, or loud noises but is fine with other cats.
There is nothing more rewarding than putting in the time and effort and having a shy cat warm up to you. Chilly will do just that! She may need a minute to adjust, but take a chance on this beautiful calico girl, and she will reward you with her love.
Fill out an application today: Adoption Application