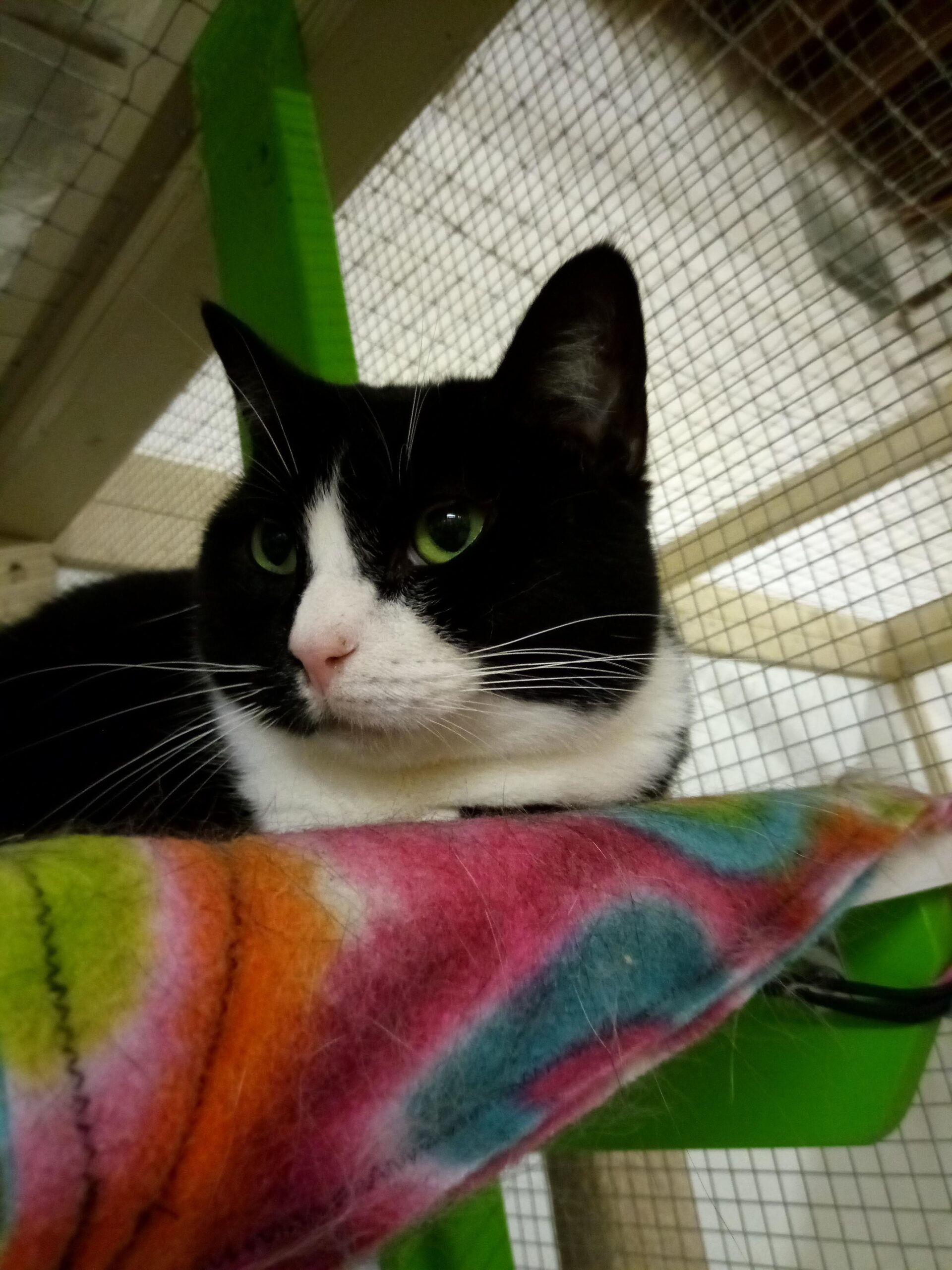 September 28,2021
Faithful Friends has a lot of long-term cats that have been with us for years and reside in our Cat Condo area. These cats tend to take a little more time to adjust to potential adopters as some have become too accustomed to shelter life. However, that does not mean they are not deserving of love and finding their Forever Home!
Meet Josie!
This sweet black and white baby is just over three years old. She was found back in February of 2020 abandoned outside and brought to the shelter.
She is extremely sweet and enjoys being pampered with pets. While she may not be the first cat to run up to you when you enter the Condo she is always waiting patiently on her perch for you to make your way over. She gets along well with other cats and would do fine in a home with older children. Bring some joy into your home and adopt Josie today!