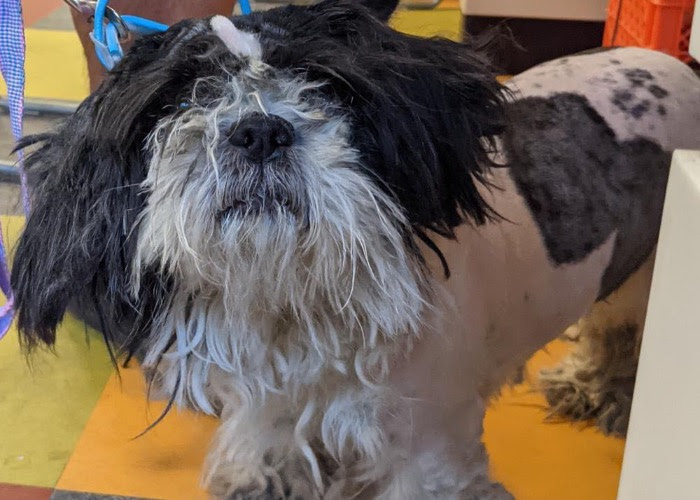 June 2,2021
Gladys came to us in rough condition. After being found as a stray and going unclaimed, she was transferred to our care from another shelter. Her paws were super matted and her nails were so long they were curling into her paw pads. As a result, her paw pads were extremely red and raw.
She got immediate care and lots of love from our veterinary team who made her feel safe and quickly got her back on the path to living a happy, healthy life. We estimate Gladys to be 8 years young and she weighs just under 20 pounds.
After getting an emergency haircut, bath, and manicure by our veterinary technician, she was feeling much better. Gladys was then spayed, had a second haircut to shape up her face and paws, and had an ear mass surgically removed. She's feeling much better and has been enjoying walks, romps in doggy playgroup, and lots of attention!
Gladys has pending adoption applications and we are confident she will enjoy the comforts of a forever home very soon. 
We will continue our work to make a difference in the lives of pets and people in need – thanks to your help. Our success is only possible with you by our side – making a donation to support our shelter, becoming a volunteer caretaker or foster parent, or simply spreading the news about our work.