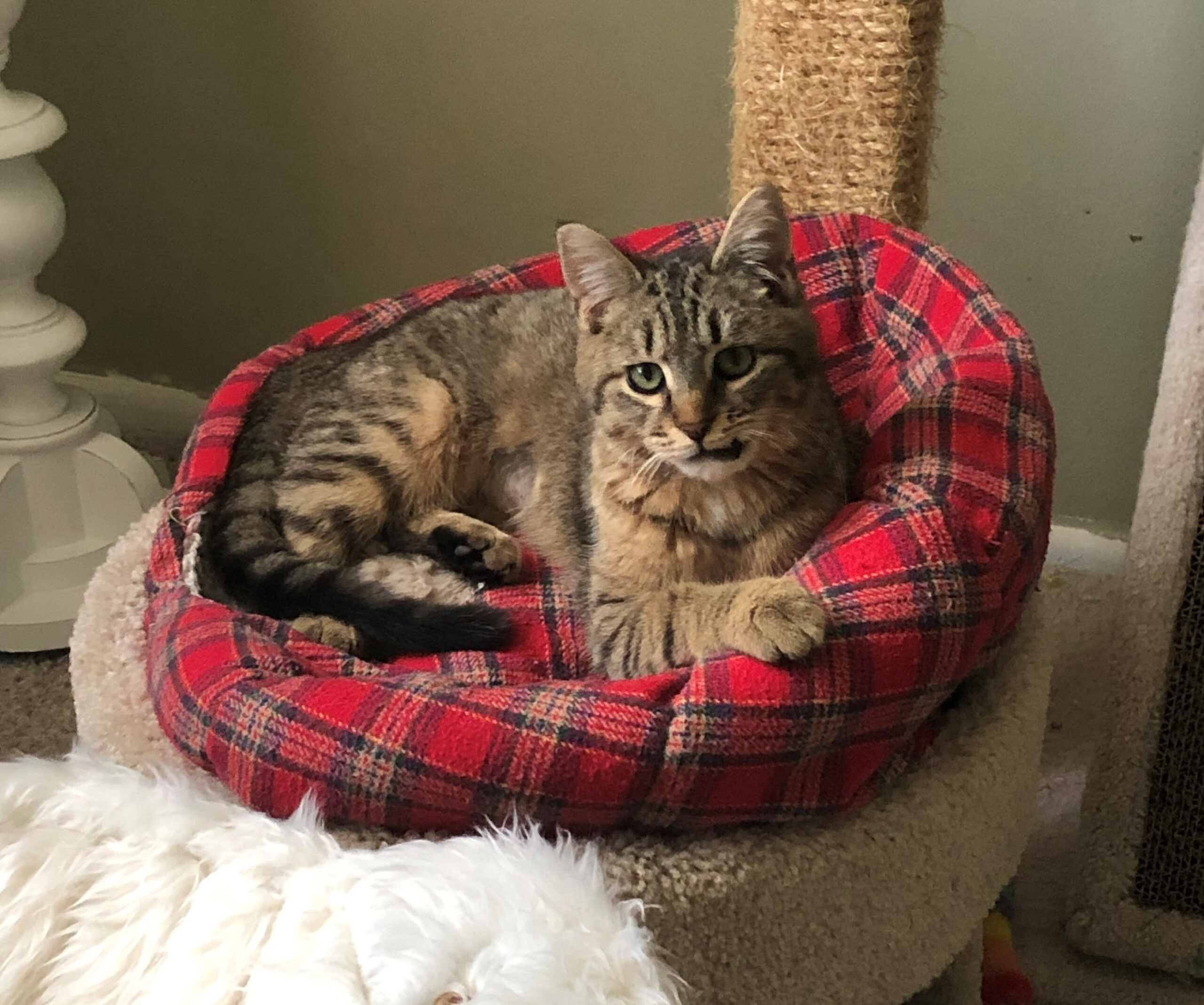 June 8,2021
Biscuit was born outside under a gentleman's shed. The man cared for Biscuit and her mother and brought them to the shelter to be spayed. After being released back to their colony, the man noticed Biscuit suffered a jaw injury, so he brought her back to us for medical care and also asked us to find her a new home.
Biscuit's injury does not cause her discomfort and she doesn't have any trouble eating, but it cannot be corrected. She was moved to a foster home and is doing great! She loves to eat, carry her toys around, and play with other cats.
Your support enables us to extend our lifesaving efforts by providing medical care, food, and supplies for pets in foster care, like Biscuit!
Though Biscuit is in a foster home, she is still looking for a place to call her forever. According to her foster parents, she's made so much progress since they first met her and they absolutely love her to pieces. She went from hiding and sleeping under their dresser to plopping against them on the couch. She LOVES playing fetch, carrying her toys around in her mouth, and making the cutest little meep and squeak noises when she plays. Don't let her adorable snaggletooth fool you, her offset jaw gives her no problems.