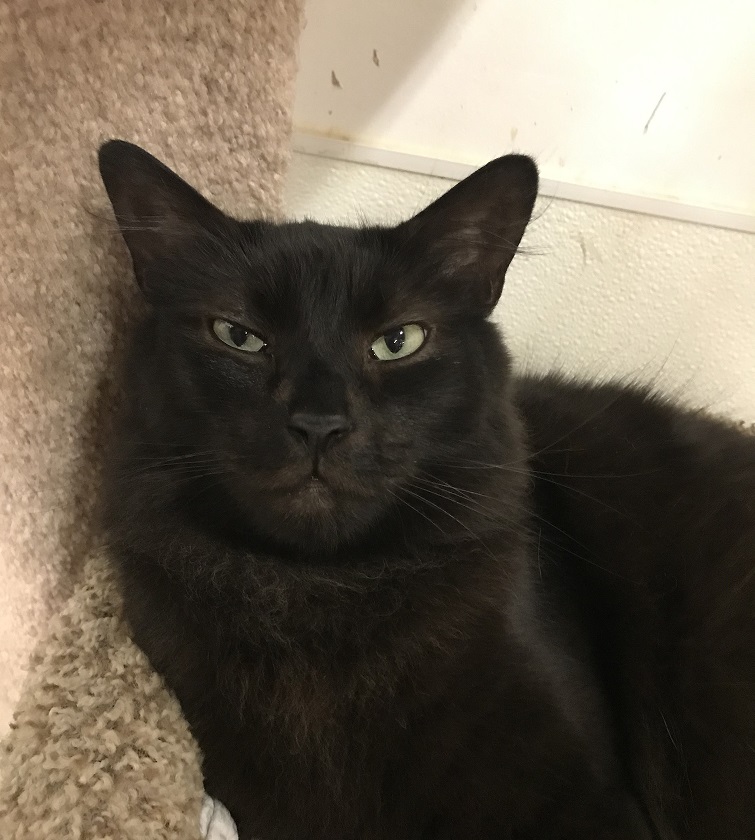 August 23,2021
Faithful Friends has a lot of long-term cats that have been with us for years and reside in our Cat Condo area. These cats tend to take a little more time to adjust to potential adopters as some have become too accustomed to shelter life. However, that does not mean they are not deserving of love and finding their Forever Home! Check out our Condo Cat Blog to meet some of these fine felines!
Meet Licorice, a laidback and loving guy just looking to find his Forever Home.
Licorice came to the shelter in November of 2018 after being picked up as a stray with his brother, Gumdrop. Not long after, Gumdrop was sent to one of our off-site stores and adopted. Licorice, however, has remained a resident of one of our Cat Condos. He is a little shy and can get scared by loud noises and quick movements, but is a sweetie who loves pets and rubbing against your leg. He is just over three years old and has a beautiful silky fur coat.
He has stayed at the shelter long enough and is ready to find his home. Stop into the shelter and meet Licorice!
Adoption Application