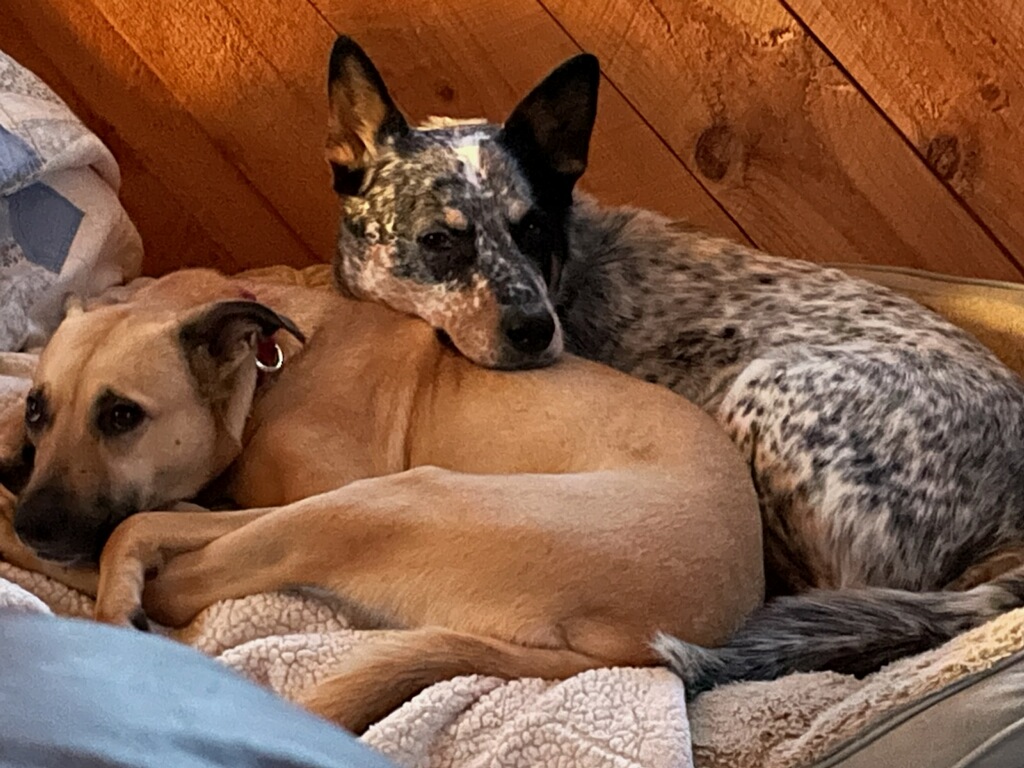 March 10,2022
Nilly came to the shelter on March 7th, 2021, a year ago this week! And what a transformation she has made in that year.
She came from a high intake shelter in Texas as a stray at only a year old, and most likely spent her life growing up alone trying to survive outside. When she was transferred to Faithful Friends, Nilly found herself in a shelter surrounded by both dogs and humans, petrified in the back of her kennel. She would cower from people reaching for her and stay close to the back corner of her kennel. Our trainers and volunteers worked with Nilly to build her confidence with people, other dogs, and simply the scary world itself. Nilly started to grow some confidence with a few people who were working with her while she was at the shelter but Nilly was still scared. She was scared of new people, dogs, cars, noises, and even the wind at times. We knew we had to get her out of the shelter as soon as possible!
We found Nilly a foster home but unfortunately, Nilly was so scared she bolted out of the door just a few days after arriving. Thankfully, our volunteers formed a team and were able to catch Nilly.  After that, Nilly came back to the shelter and we knew we had to find a special foster!
We found Nilly another foster who had her for about a month. Nilly slept in the bathtub every night because she was scared to sleep in her bed. But then, that foster needed surgery and was no longer able to care for her.
While urgently looking for the right foster, two of our volunteer families that had connected with Nilly while she was at the shelter, tag-teamed to keep Nilly out of the shelter.  Even though travel and work schedules precluded either from taking Nilly full-time, they worked it out until an ideal shy-dog experienced foster responded to our plea.  The volunteers worked with these fosters and went through slow introductions. The new fosters patiently worked with Nilly every day. It was her 4-legged companion, Ghost, another rescue, who guided and taught her how to navigate life in a home. They had Nilly for almost 3-months and had an out-of-state family member who was willing to adopt her, as long as she got along with the other dog in the home! The fosters drove Ms. Nilly to Pittsburgh to introduce her to a new home, a new human, and a new dog! The family fostering Nilly said that "Nilly acted more comfortable at the house in Pittsburgh on the first day than she has ever acted in their house!"
A few weeks in Pittsburg and Nilly became a new confident dog and she was finally officially adopted! Her new mom can't thank everyone who helped, now known as MISSY, through her journey to become the dog she is today! It took a village to make this shy, scared dog become the best version of herself!
One of Missy's ambassadors at Faithful Friends, Diane, says "I told her to make me proud and she has done just that!"
These are the stories that make each day worth it and we are so proud of Missy and how far she has come. We know she will have the best life with her new forever family!