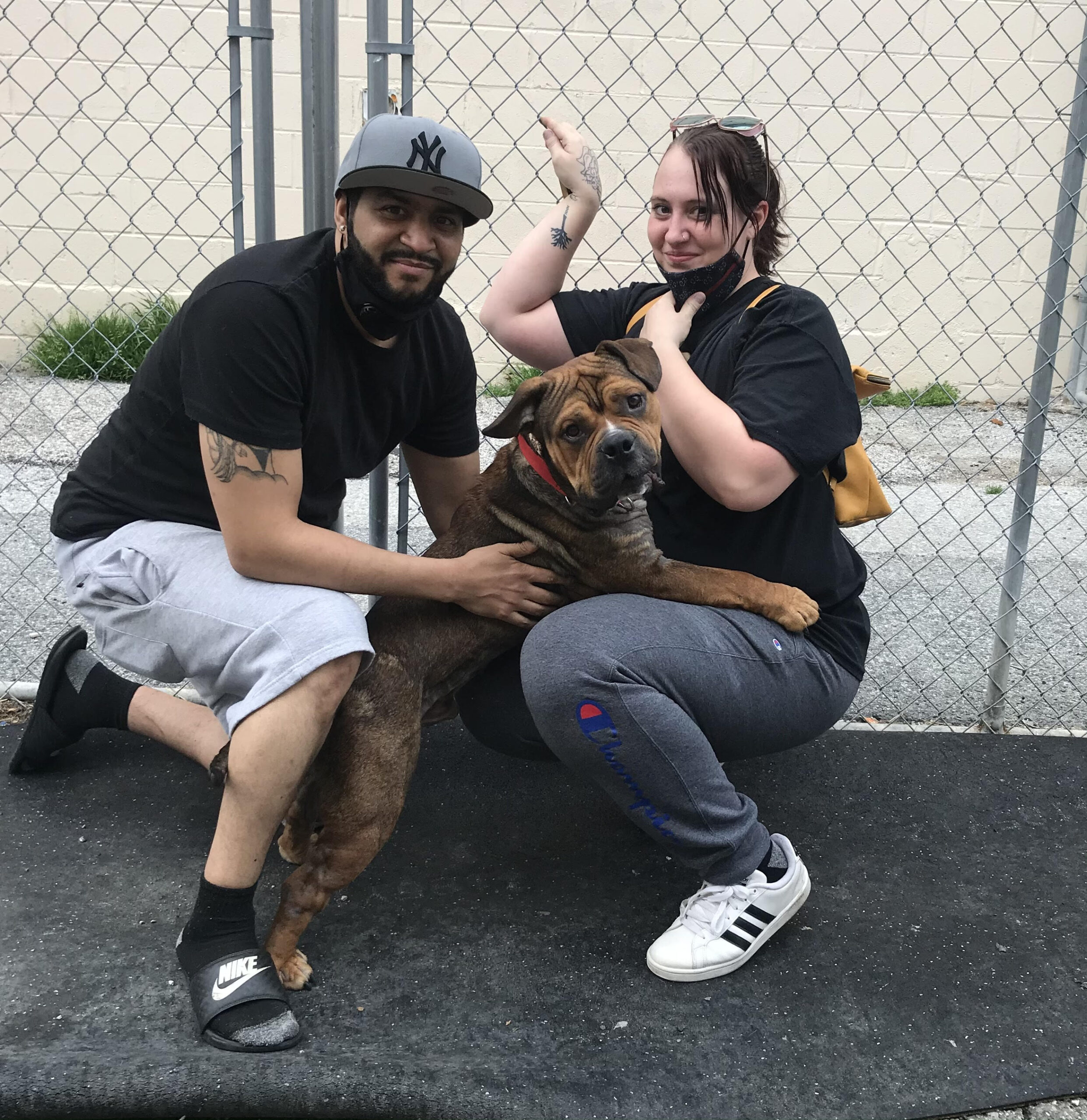 March 30,2021
Squirt has had quite the journey. Squirt was brought to us as a stray when sadly, no one came looking for him. We received a call from a local rescue partner saying that a couple tried to surrender him there after hours and was asked to come back the following day, and they never showed. We believe they let Squirt go and was found by the kind woman who brought him to Faithful Friends.
This baby got tons of love and baths for his skin while he was at the shelter. When he arrived, he had a terrible yeast infection which caused him to smell terrible, but that didn't stop our team from giving him all the love.
On Saturday, March 27th, his forever family came to the shelter and found him! As you can see, he showed off his handsome self and couldn't wait to go home!