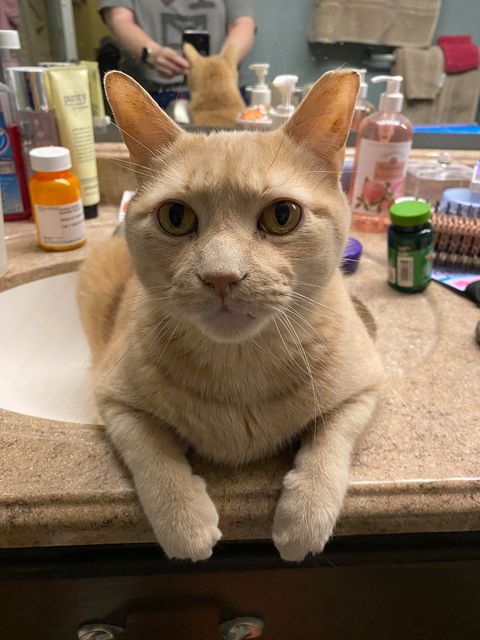 March 30,2021
Timothy came in as a 13-year-old big boy, terrified and shutting down. Timothy was brought to the shelter with his 5 other siblings, who were adopted quickly after arriving. These six little ones were brought in when her owner unfortunately passed. Timothy was a terrified kitty who truly didn't understand why he was at the shelter. Shelter life was really not for him as the transition had been extremely stressful. He let the staff give him love and affection, but he wouldn't eat or even lift his head from his bed. He was completely shutting down.
After a couple of weeks in care, Timothy showed no signs of getting better, so we decided to look for a foster for him. We brought Timothy to one of our most experienced foster houses to see if he would come out of his shell. After two weeks, Timothy started to get up out of his bed and show love and affection to his foster.
A kind woman reached out to Faithful Friends on Facebook to find the best cat for her home, who already had a young male cat with CH. Timothy and a few others were suggested to her, and she decided to fill out an application so she could come in to meet the cats who might be a good fit! Timothy's foster brought him in for the potential adopter, and she just fell in love with his sad eyes; she knew she had to bring him home.
Timothy has now been in his forever home for two weeks and thrives more than he was in his foster home. He loves his new mom and brother and knows that he will always be safe and well cared for.