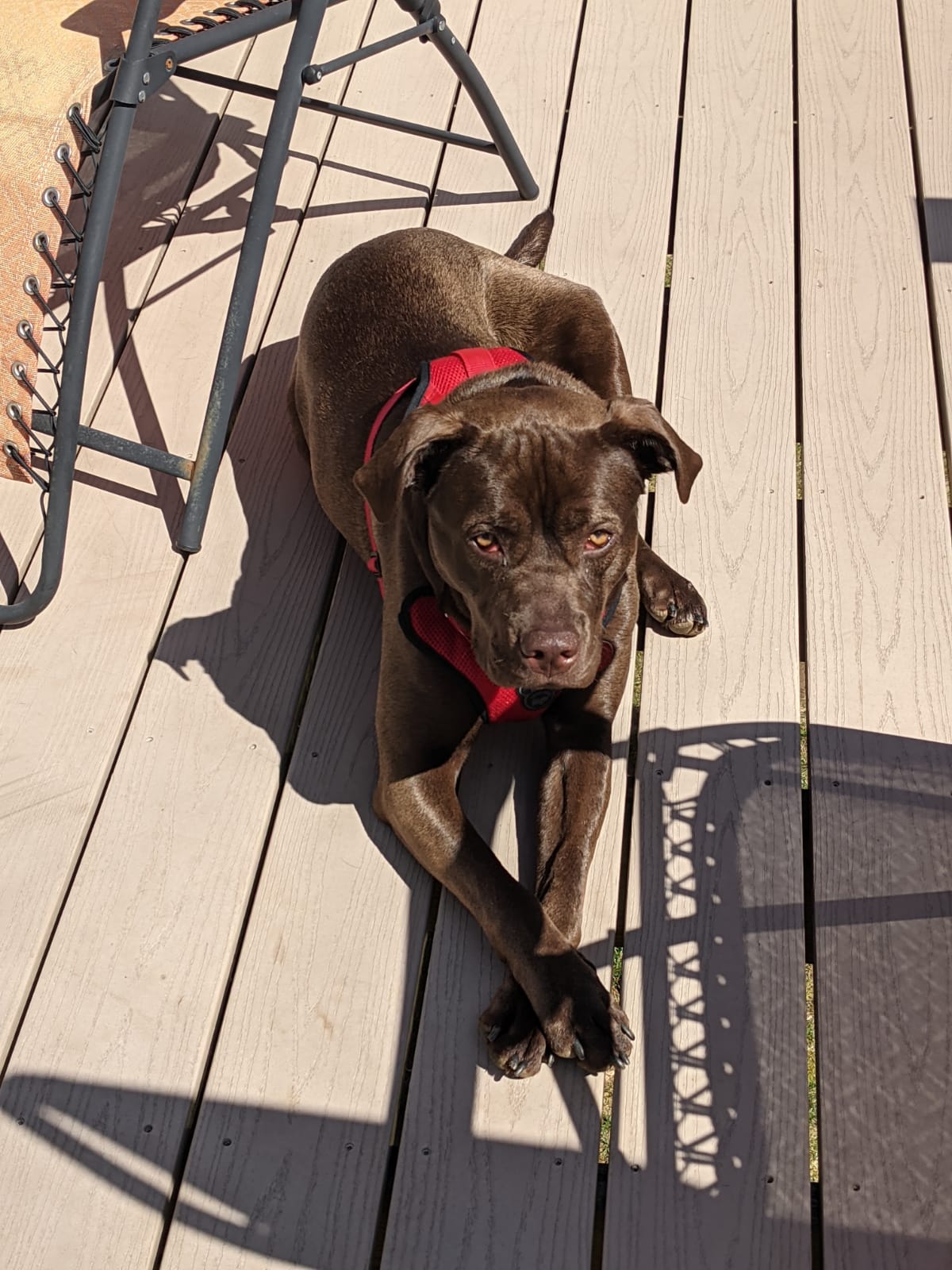 July 2,2021
Ben has done it again! We love hearing these training testimonials as it shows the hard work our trainers do daily as well as show you all the success of our training program. Check out what Charlie's family had to say about their time training with Ben!
"We adopted our Charlie girl (lab mix) from another Delaware rescue organization at the beginning of January this year. While we fell in love with her right away, we soon realized that her puppy energy (she was just shy of a year old) and her separation anxiety were a bit overwhelming for us. We knew of Faithful Friends' great reputation amongst our friends and family, so we reached out to them at the end of January to inquire about training for her. After filling out the questionnaire, Ben contacted us to get some more information about Charlie and decided that a series of face-to-face sessions would be appropriate.
Since Charlie was still settling into her new surroundings, Ben was kind enough to deliver the training in our home. We were very appreciative that he followed all standard COVID safety guidelines in our home. In our first session, Ben introduced our family to the concepts of clicker training and positive reinforcement, which was previously unfamiliar to us. We were amazed at how quickly Charlie was able to catch on to the clicker training through Ben's direction. It was clear that Charlie was a very trainable dog, and that it was us who first needed to be trained on how best to train her! After the first session with Ben on a Friday, we immediately noticed a positive change in Charlie's behavior that weekend.
Throughout our sessions with Ben, we received a lot of resources and tips for how to conduct Charlie's training. These included handouts for descriptions of exercises we were to practice during the week, websites and videos for clicker training, and fun suggestions for high-value treats (like Cheez Whiz!). Through these resources over three months of training, we were able to see improvement in Charlie's behavior including better leash manners, greatly reduced separation anxiety and overall calmer demeanor. We feel that we now have the tools to continue training her to be a well-behaved dog.
We believe that Charlie would not have settled into her new home as fast or as well without the training that Ben provided us. We are forever grateful to Ben and Faithful Friends for helping us make Charlie a part of our family."
Our trainers are some of the best around. Think you and your dog could benefit from our 6-week program? Follow the link provided to our website to fill out the form today to get started.
Obedience Training Form: https://tinyurl.com/FFASObedienceTraining
For more information on our training program, please visit: https://faithfulfriends.us/resources/